Natsume Inc, legendary Japanese games publisher, are bringing an old classic back to fans in Europe. Wild Guns Reloaded is getting a physical release with nw cover are and the latest patches for the game included. I remember playing this on the SNES back in the 90's, and having a blast.
The game features single and multiplayer modes - 2 player on SNES, up to 4 on PS4 and Nintendo Switch.
The release will come in numerous flavours, including: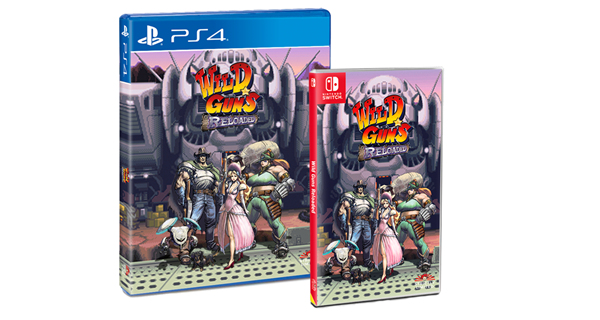 Standard Edition (€29.99) for PS4 and Nintendo Switch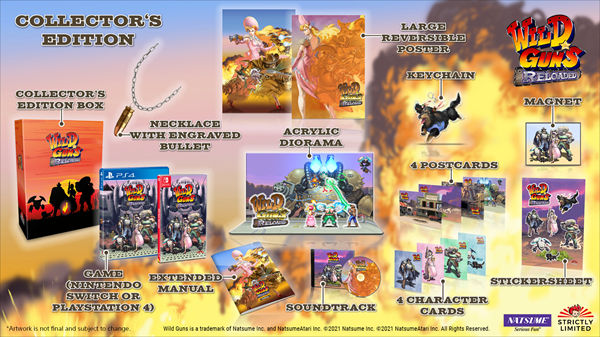 Collector's Edition (€69.99) - Complete with poster, keychain, magnet, soundtrack, extended manual, acrylic stand and necklace with engraved bullet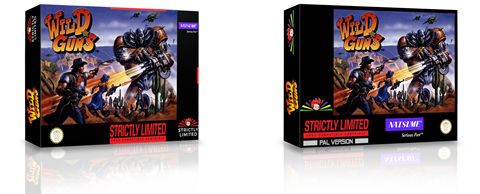 SNES Edition (€49.99) - released on cartridge and with a classic style box and manual, in NTSC and PAL variants
You can find more information on the Strictly Limited Games website.
WILD GUNS will be available in two batches this weekend:
Round 1: Sunday, 3. OCT 2021 at 12 AM (midnight) CEST.
Round 2: Sunday, 3. OCT 2021 at 6 PM CEST.