Lion Games, who earlier this year acquired all publishing rights to their SoulWorker MMO, have announced a huge update to the game which includes a new playable character, the sniper Lee Nabi, bringing the playable character count up to nine.
We're quite intrigued with this one, so we're going to dive in and bring you a review - but if you can't wait for us, check out all the information below - the game is free to play on Steam, so no reason not to give the game a test drive!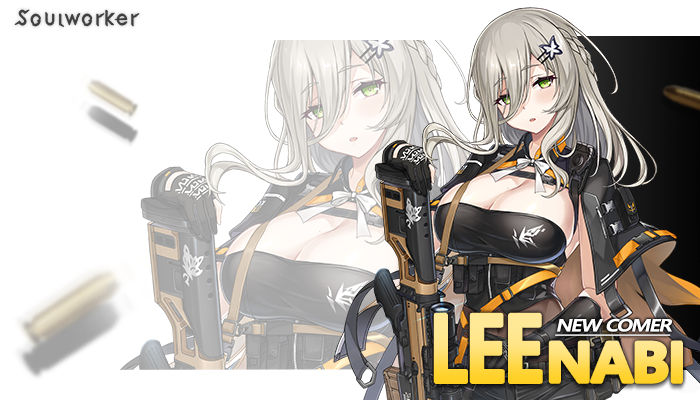 From the Press Release:
The first long-distance shooter is coming to SoulWorker, the post-apocalyptic anime-style MMO from emerging publisher Lion Games, as long-awaited Lee Nabi is playable today. As a "2nd Generation SoulWorker" and member of the Starry Forest League, specializing in the Sniper Rifle, Lee Nabi can be deadly from a distance, offering players an all-new gameplay style for the first time ever. SoulWorker is free and can be downloaded on Steam.
"We knew the first character we introduced to SoulWorker since we began servicing the game globally would need to make a stunning entrance, and Lee Nabi is an amazing – and deadly – addition to the game ," said YongNam Jo , SoulWorker director, Lion Games. "We understand that many SoulWorker fans have been waiting eagerly for this update, so we can't wait to hear what players, new and old, think of Nabi. Stay tuned for more content and gameplay updates for SoulWorker!"
Lee Nabi enters the beloved MMORPG's post-apocalyptic world as the ninth SoulWorker. Little is known about her background other than the fact that her family was swallowed up by the Vacuum and she was taken in by the Starry Forest League. Using a Sniper Rifle as her main weapon from a distance and executing ferocious ground attacks up close, Nabi is a deadly combination of stealth and strength that offers a new layer of player strategy to SoulWorker.
In addition to the newly added Lee Nabi, Lion Games is offering special costumes, such as Spring Picnic, Desire Worker, Blooming Dress, and more, which will be available for in-game purchases.