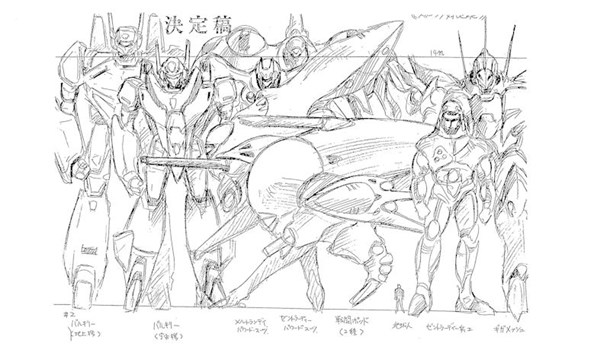 The Macross II Lost Art Project
Written by Ross Locksley on 24 Jul 2022
---
It's a funny thing - you work in an industry so long, you sometimes forget what you pick up along the way. I've been working with studios, distribution companies and creatives for over 20 years, and as such I've been gifted or lucky enough to come across a lot of items that don't find their way to general release. The UKA office then becomes part work environment, part storage facility, as years of documents and figures get filed away, resurfacing from time to time when it all gets a bit messy.
Recently, I was going through some of the artwork folders - these contain, among other things, all the artwork that was sent to me by fans while I ran the MVM fan club, promotional leaflets, test art for covers, original artwork used for promotions and all the booklets/promo material I've worked on. They also contained something else.
With the news of Macross II getting a re-release, I remembered a wad of scanned and bound line art I acquired some years back from the show. It has "Robert 2-1-92" written on the first page, a reference to Robert Napton, who worked at US Renditions who released Macross II in the US. It was a production set sent to the company from Bigwest (the owners of the Macross IP) and was one of (I've since found out) 12 copies to be circulated. What happened to the other eleven I couldn't say, but this one has been sat on a shelf waiting for me to find it.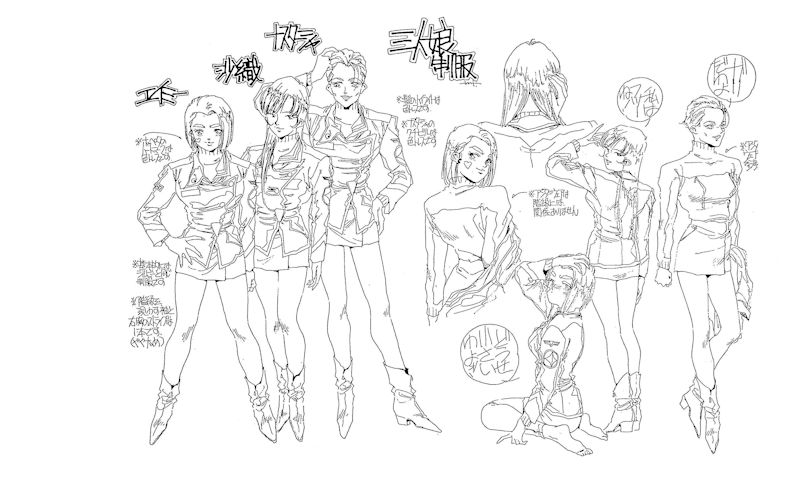 The pilots from Sylvie's Valkyrie squadron, one of my favourites from the collection. The 3 full figures on the right, starting with Amy (Kneeling) Saori and Nastasha haven't been published before.
Curious, I asked a few fan groups about whether this artwork had been released in any format - magazine articles, artbooks etc, and provided a few samples. This led to some excitement as I was told by several sources that some of these images had never before seen the light of day, and I was enthusiastically asked to scan the collection so people could have a proper look through - and so, I spent my Saturday in the office scanning and removing artifacts from 127 pages, some of which are hitherto unseen outside of the industry, many more of which have never been seen clearly or in such a large format.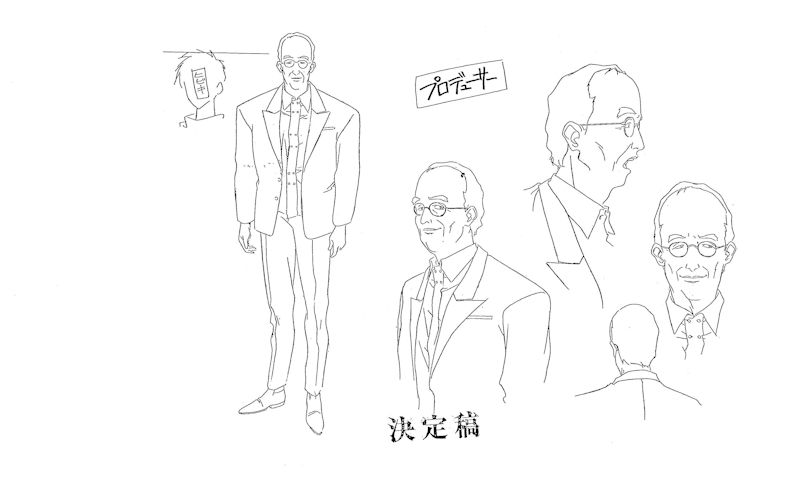 This appears to be an early draft design for the Producer at SNN, as subsequent published designs are more detailed and show more emotion.
Some of the highlights are Hibiki's motorbike, the interior of Sylvie's car, the linear Valkyrie catapult and the Minmay defense satellites (which only have a small picture in the "This is Animation Special"). In many cases, these are the full design sheets that have only been part used for public consumption, so while some of the illustrations on each sheet have seen the light of day, many have not.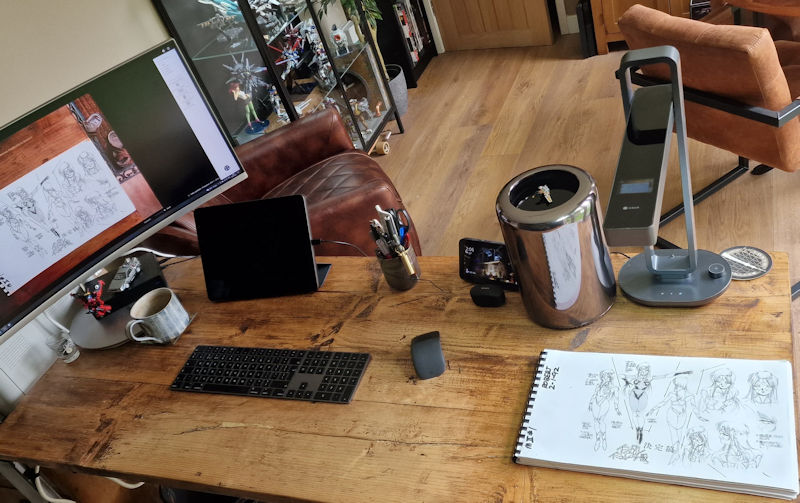 A long day in the office - that coffee will need a refill...
So below, I've posted a few samples for you to enjoy, some of the artwork I've been told hasn't been seen anywhere else. I won't post all 127 pages, but I've put the rarer items on display, and I've also included my favourites, previously available or not!
I've been asked to arrange an anime event later this year, and if I go ahead, I'll be blowing up some of this artwork for display, along with some other very rare Macross items and hard to find anime pieces taken from the UKA collection. More news on this as it's all organised.
In the meantime, please enjoy!

About Ross Locksley
---
Ross founded the UK Anime Network waaay back in 1995 and works in and around the anime world in his spare time.
---
OTHER STORIES:
---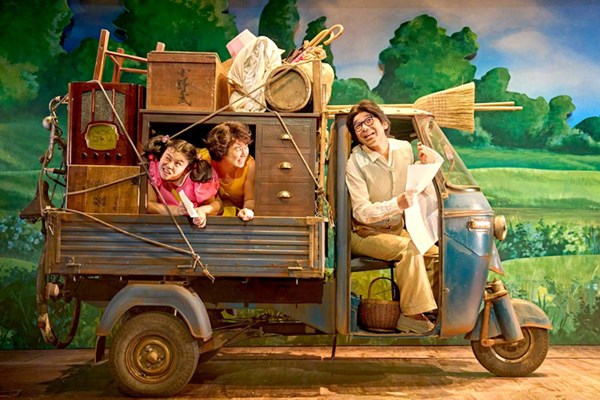 posted by Richard Durrance on 28 Nov 2023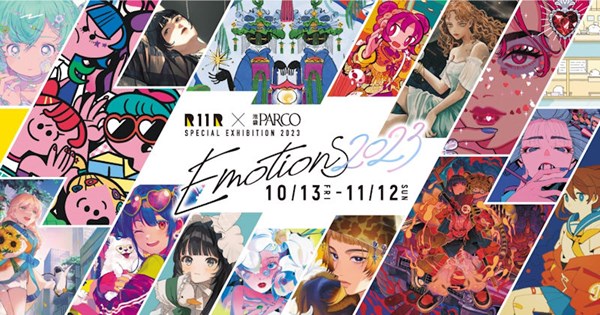 posted by Ross Liversidge on 16 Nov 2023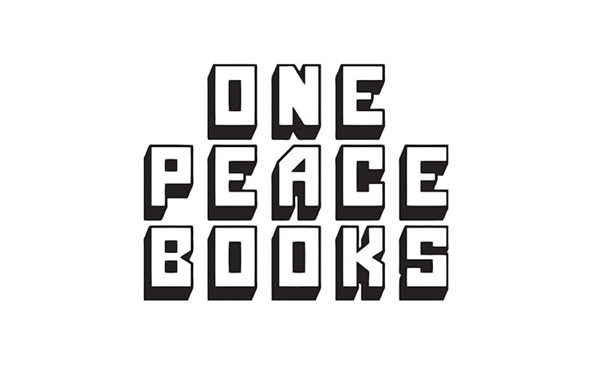 posted by Ross Liversidge on 07 Nov 2023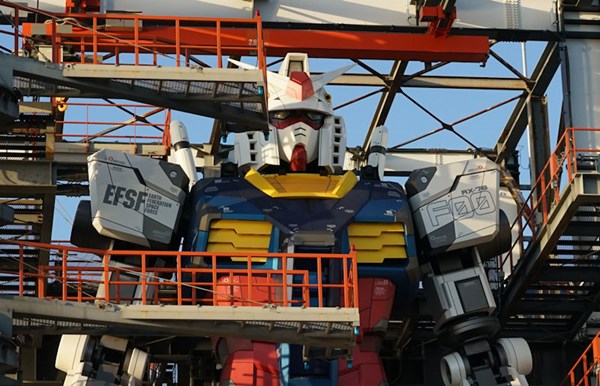 posted by Ross Liversidge on 02 Nov 2023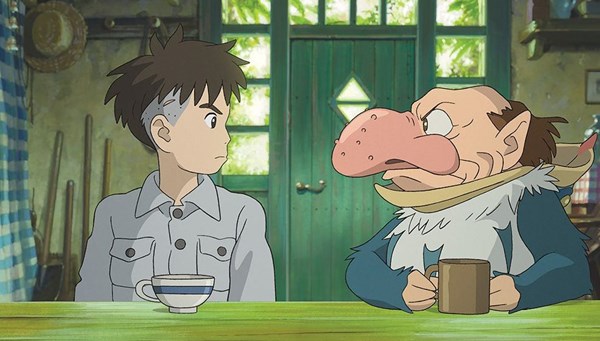 posted by Richard Durrance on 09 Oct 2023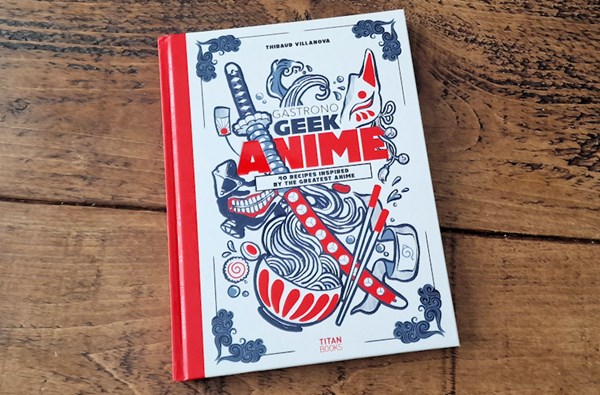 posted by Ross Liversidge on 02 Oct 2023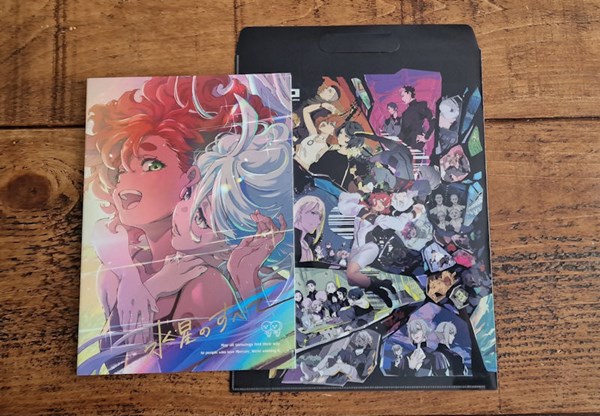 posted by Ross Liversidge on 08 Sep 2023
---
VIEW ALL