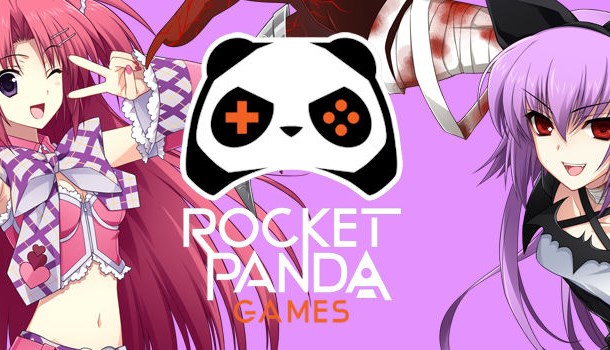 Rocket Panda Games Interview
Written by Ross Locksley on 15 Apr 2022
---
Back when Phantom Breaker: Omnia was announced, we were fortunate enough to be allowed to ask some questions of the (then) newly formed Rocket Panda Games. Below is the interview with M.Panda and G.Panda (or Michael and Gail as they are otherwise known).

Phantom Breaker Omnia is a classic 2D fighting game from MAGES - you can read our review of the game here, and read our interview with the game's producer, Masaki Sakari here.
Q: You're a team of veterans in the industry, what are some of the projects you have worked on in the past?
(M.Panda): My first job in the industry was Aksys Games back in 2007, which would mean I've been around for about 13 years. I've worked heavily with BlazBlue's franchise director Mori Toshimichi on a lot of projects until we've founded SCMedia, where we've provided PR and localization assistance for a wide range of companies and projects.
(G.Panda): I've been in the industry for about 25 years, a big chunk of which I spent at Atlus USA as part of the localization team and working on games like "Tactics Ogre," the original "Guilty Gear," "Thousand Arms," and the early "Persona" and "Shin Megami Tensei" games. I eventually transitioned into a PR and marketing role later in my tenure at Atlus and continued in that role at Aksys Games on games like "BlazBlue:Calamity Trigger" and "999."
Q: Clearly you have a love of anime-influenced games, was there a particular title that sparked your interest?
(M.Panda): Growing up a foreigner in Japan (I'm talking ~6 years-old), it's not easy making friends when you can't speak the language. So, when I discovered manga and anime it gave me a common topic through which I could connect with my peers in school while also teaching me Japanese. Since then, I've been a fan of Japanese pop-culture.
One of my most memorable gaming experiences as a child would have to be Star Ocean 2.
(G.Panda): I've always been a fan of Japanese games especially during the 16bit era, but I think the game that altered my entire life trajectory and chosen profession was Street Fighter 2. I've always been a huge fan of every type of fighting game, so it's only natural that the first game we release under Rocket Panda Games, be one.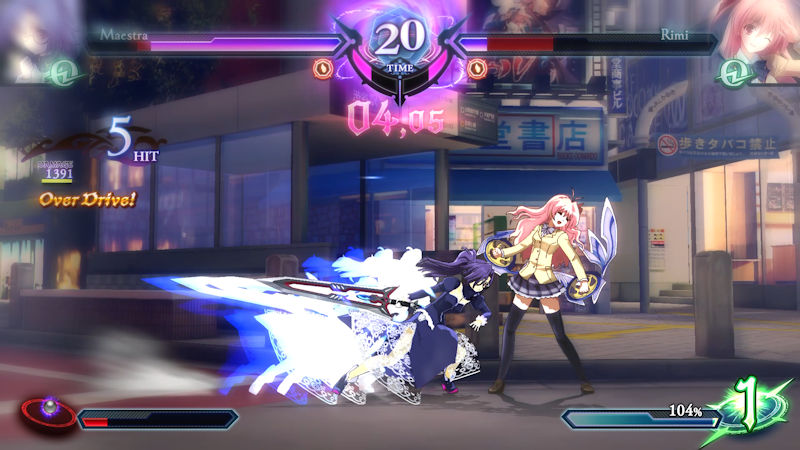 Phantom Breaker: Omnia
Q: Phantom Breaker Omnia is your first title as Rocket Panda Games - how did you come to land this IP and how much experience do you have with the series?
(G.Panda): We've had a long running professional relationship with Masaki Sakari (the producer of the Phantom Breaker games) since we helped with the promotion of the side-scrolling beat'em up, Phantom Breaker Battle Grounds which was released in early 2013. So we were already fans of the franchise and had a little bit of knowledge about the fighting game that preceded it.
When we told Sakari-san we wanted to explore publishing our own games, (during one of our business trips to Japan in a small pub underneath a train station), he suggested we consider making Phantom Breaker: Extra our first game. It certainly took a bit of negotiating with the higher-ups at MAGES, but fast forward to 2020 and here we are.
Q: Who's the best player in the office? And which character is their main?
(G.Panda): I'm going to go with myself here. Anybody who says differently is lying. I usually play Waka because I like her long distance poke game.
Q: What can fans most look forward to in this latest iteration?
(G.Panda): I think fans should look forward to having the complete package of having the 2 previous games all rolled into one, along with the 2 new playable characters.
(M.Panda): Especially considering the game was never officially released outside Japan. Fans could import the Xbox360 version of Phantom Breaker: Extra, but the whole game was in Japanese. We're also particularly proud of the polish we were able to apply to the game, especially around the UI/UX.
Q: You have quite the veteran roster of English voice actors, how involved were you in working with them?
(M.Panda): Through our history at SCMedia, we've worked very closely with LA-based voice over studio, Cup of Tea Productions and VO actor/director Patrick Seitz on such games as BlazBlue: Cross Tag Battle.
(G.Panda): Patrick Seitz, our casting director is the real hero here. He was instrumental in getting all these wonderful actors on board for Phantom Breaker: Omnia.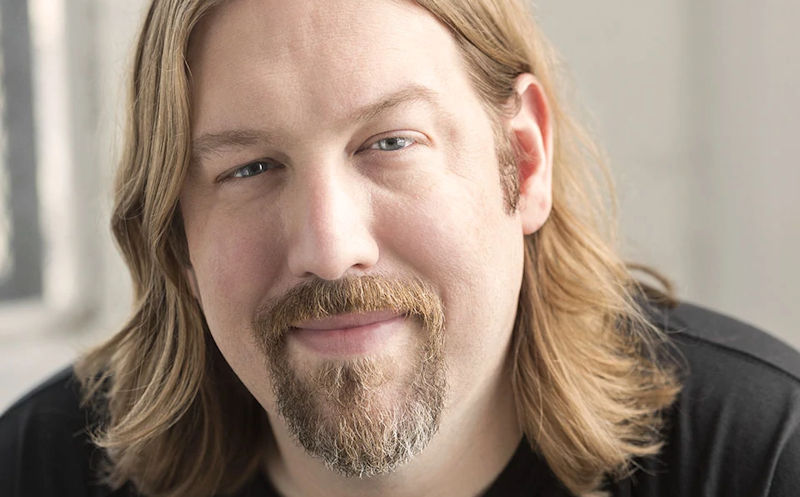 Patrick Seitz was instrumental in bringing an experienced voice cast into the game. Picture courtesy Dubbing Wikia
Q: It's a genuine pleasure to see accessible Japanese games come to the West - do you have more IP's in the pipeline? If you can't tell us the game, how about the genres we can look forward to?
(G.Panda): We're working hard to get this one to market, so we haven't had a ton of time to line something up, but we're always on the lookout. Fighting games will always have a special place in our hearts but the team definitely enjoys everything from platformers, beat'em ups and RPGs.
(M.Panda): Personally, I'd love to see ourselves evolve into a developer/publisher, where we would curate a unique library of games that would resonate with gamers like ourselves. We've got our eyes on a few promising games and are talking with developers who have some projects in the pipeline to see if there's a way for us to collaborate. One of my favorite genres is Action Platformer / Metroidvanias, so don't be surprised if one of those finds its way into Rocket Panda Games' catalogue.
Q: What makes Rocket Panda Games stand out in the marketplace?
(G.Panda): Our hope is that every game we publish is special in its own way. All the while making them available and accessible to a worldwide market. Our goal is to make our game available in as many regions as possible which is why we wanted to set a precedent with Phantom Breaker: Omnia and have it support multiple languages.
(M.Panda): Likewise, with Omnia we worked very closely with the developers to enhance the overall experience and not simply stick English text into the game and release it. We truly feel that the fans have noticed the extra sweat equity that went into the experience: new characters, more music options, English dub, UI overhaul, etc. I would love to make every one of our future experiences as polished and as unique.
We'd like to thank Michael and Gail for sharing their time with us, and we look forward to their next project. Phantom Breaker is out now on Switch, PC, Xbox and Playstation.

About Ross Locksley
---
Ross founded the UK Anime Network waaay back in 1995 and works in and around the anime world in his spare time.
---