One Peace Books Interview
Written by Ross Locksley on 07 Nov 2023
---
With One Peace Books releasing a series of hit manga, we had the chance to sit with owner Eric Margolis and translator Emily Balistrieri about the history of One Peace Books, what motivates them and their biggest successes to date.
ERIC MARGOLIS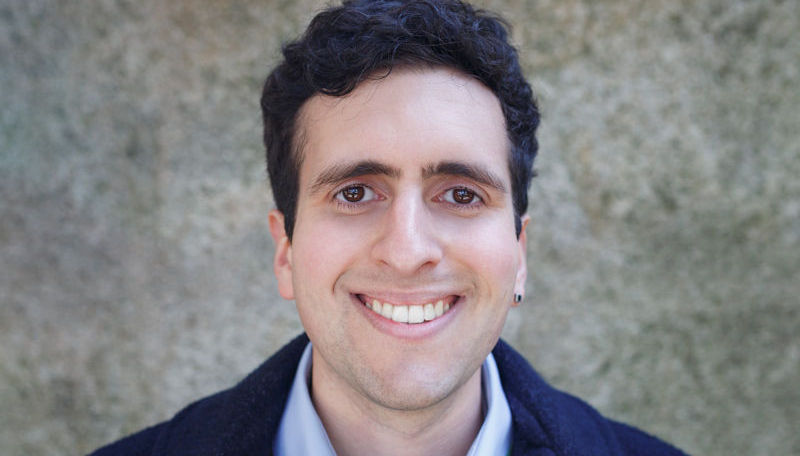 One Peace Books was founded in 2006, what have been the biggest changes to the company in the last 17 years?
I've only been at One Peace since 2020, so I can't speak for the whole history of the company. However, if you take a look at our title list, you'll see that we've evolved quite a bit over time. At first, we published more self-help and inspirational Japanese books. Then we started to publish manga, light novels, and literary novels, and even some of our own American graphic novels and titles. I'm personally very proud of how diverse our catalogue is for such a small company, and it represents how much we have changed along with the evolving market for Japanese books.
What's been the most successful license the company has published to date?
The Rising of the Shield Hero light novel and manga series is our biggest title and what we've become the most known for.
Although it is an oft-criticized title in the isekai genre, having worked personally on the series, I believe it has more than enough nuance and depth to merit what it has become: one of the most influential and popular isekai series of all time. Shield Hero is the big fish, but LGTBQ romance I Hear the Sunspot and historical mystery Usotoki Rhetoric are currently making the rounds, too.
And which one are you proudest of?
I'll go with The Music of Marie. As an older two-volume series, it was a big risk for a small publisher like us to take it on. But it is a classic utopian fantasy and deservedly so. It features some of the most detailed, charming, and beautiful artwork I have ever seen in a manga, along with a story that tugs on the heartstrings from start to finish. It is a true masterpiece.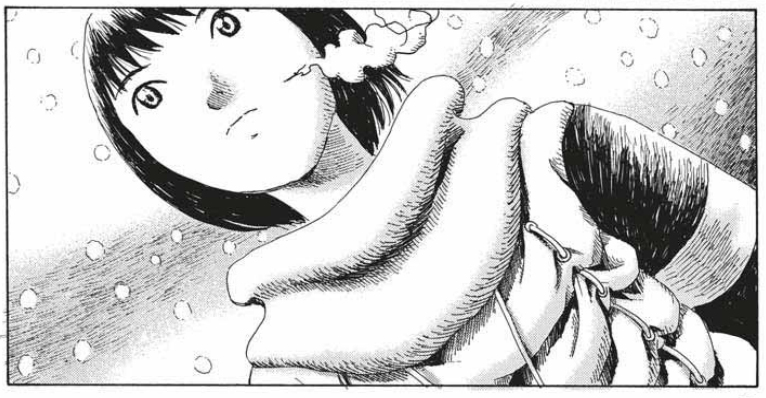 The Music of Marie
Have there been any titles you fought especially hard to license?
I can't pull back the curtain too much on the licensing process, but it is always a battle. Since we are a small publisher, it's even harder than you'd expect. This makes it really pivotal that our fans help out by sharing our titles that they like in any way that they can—the more successful our ongoing titles are, the more series we can license in the future.
Are there any particular criteria you have when looking at potential licenses?
We look very rigorously and carefully at every title we decide to license. Personally, I'm interested in that special something—either a particularly compelling character, unique concept, or beautiful art style—that makes a book stand out and sparkle.
Since 2006, manga has made absolutely huge strides in book and comic shops. In the UK, manga dominates the shelves while traditional US titles have all but vanished - what do you think is the secret to this massive cultural shift?
This shift is due to a number of factors coming together. Some of them include worsening economic conditions and opportunities for American comic creators, better quality localization of Japanese into English, more risk-taking in licensing Japanese titles by smaller publishing companies that expands the audience and market into new demographics, and so on.
It also doesn't hurt that Japan has become a more popular tourist destination and other Japanese culture like design, fashion, and literature have attracted attention. These are fertile conditions for Japanese popular culture to continue to grow.
Can you recommend 3 titles from your catalogue, which 3 and why?
The Music of Marie 10,000%! But let me choose titles that I haven't yet mentioned but that hold a special place in my heart:
1. I Belong to the Baddest Girl at School – This is a hilarious school-life rom-com between the bully girl and and the gopher guy. It rehashes, upends, and throws a nuclear bomb at tropes at every turn, so I had an absurd amount of fun working on this series. It's complete at seven volumes, so you can spin through it in a few weeks.
2. Usotoki Rhetoric – This is one of our most popular series at the moment and it deserves even more hype. It weaves together sophisticated mysteries with a charming historical backdrop, adorable characters, and the magic ability to hear lies. A shojo series that will appeal to all readers.
3. My Pointless Struggle – I translated this fascinating memoir of a Tokyo business mogul that follows him from the soccer field of Chile to the streets of Shibuya and the Muay Thai ring against a world champion. It's an underrated book with whacky advice delivered with silliness and sincerity: don't be afraid to be selfish.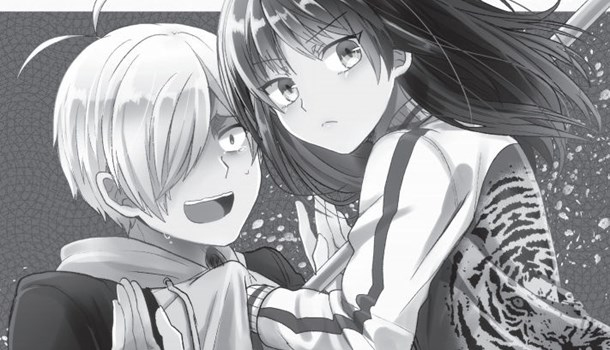 I Belong to the Baddest Girl at School
What can we look forward to from One Peace Books in the next 12 months?
New licenses and titles—and lots of them! Please follow us on Twitter, Facebook, or our email list, since we hope to have big news for you soon. (In fact, the news just dropped on our latest license: highly-touted historical shojo series Tales of the Tendo Family.)
EMILY BALISTRIERI
Tell us about yourself – what's your background and how did you start on translating manga?
I'm from Wisconsin, but have been living in Japan since 2012. Before translation, I did freelance writing and support at a tech company. My first manga translation was for the Manga Translation Battle in 2013. I translated a sample of Fumiko Tanikawa's Saya Saya to with my friend Juri Ishikawa, and we were supposed to have won the right to publish the full series, but it didn't ever happen, though we translated half of it. I'd still love to do it if the chance came up.
Moving on to It Takes Two Tomorrow Too, how did you approach finding the "voices" for Rio and Yuya?
I just follow what Suzuyuki did in Japanese. It's pretty straightforward, but since it's their daily life, I just try to make it sound as natural as possible.
Were there any particular challenges unique to It Takes Two…?
Every now and then there is a product placement or other reference to something very specific in Japan that doesn't necessarily make it across very well in English. In those cases it can be a challenge to retain enough of the original so that it might still be recognizable to someone with enough experience to get it as it is while also making it accessible to readers outside Japan.
Have there been any translation projects that made you a fan of a particular author's work? Or even a particular series that surprised/inspired you?
I got really hooked on Mikoto Mashita after translating her short story "1/40" for the Day to Day project. Her Mephisto Award–winner #Yuriatokakurenbo (#HideandSeekwithYuria) is fantastic and I would really like to get it out in English.
What are your passions outside of translation?
Reading, haha. But outside of that, studying stuff. I'm taking American Sign Languages classes at the moment.
Which of your translation projects are you most proud of?
I'm really glad I was able to get Ao Omae's People Who Talk to Stuffed Animals Are Nice out, and obviously I'm super proud of Tomihiko Morimi's The Tatami Galaxy, especially given that it was a finalist for the PEN Translation Prize.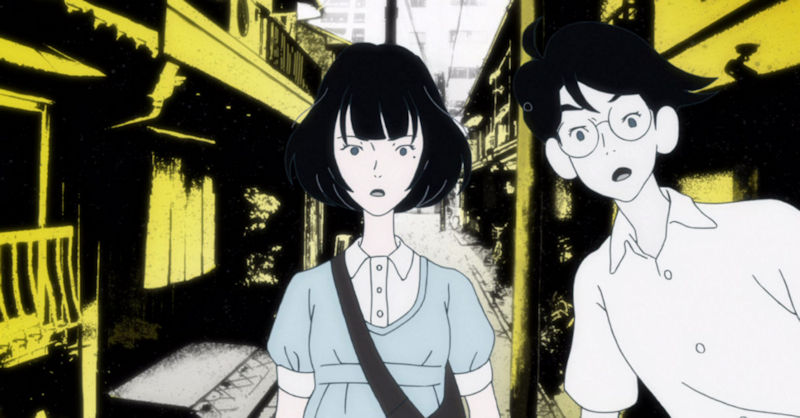 The Tatami Galaxy
Are there any series currently untranslated that you'd like to work on and bring across?
My dream manga project is Natsujikei Miyazaki's Baiyōniku-kun (Space meat odyssey).
What's your next project that we can look forward to?
The sequel to The Tatami Galaxy, The Tatami Time Machine Blues is out Nov. 7! It's a fun read, and the anime follows it pretty closely, so I recommend reading it first if you are interested and haven't seen the anime yet.
We'd like to thank both Eric and Emily for their time speaking with us.

About Ross Locksley
---
Ross founded the UK Anime Network waaay back in 1995 and works in and around the anime world in his spare time.
---