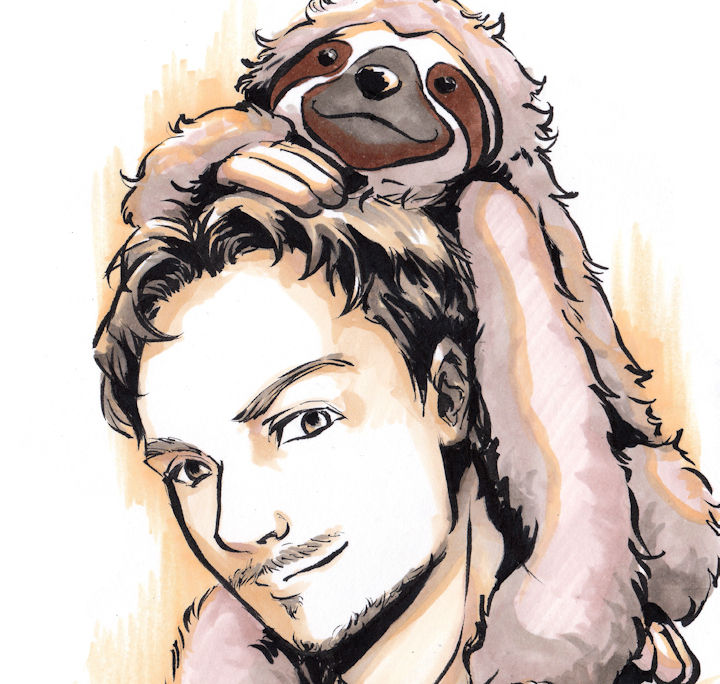 Favourite Anime
BubbleGum Crisis (original)
Eden of the East
Your Name
Gundam SEED
Macross Frontier
Favourite Manga
Comic Party
Battle Angel Alita
Gunsmith Cats
Drops of God
Fruits Basket
Ross Locksley
Senior Editor/Publisher
Ross founded the UK Anime Network waaay back in 1995 and works in and around the anime world in his spare time.
Formerly Ross Liversidge (changed the surname because there was no way his daughter was having such a rubbish surname!) Ross started UKA as a teenager while living in the wilds of Buckinghamshire. Over the years he's covered sweeping changes in the UK anime market, visited creative companies such as PIE International and Arc System Works in Japan, and written articles for Sony's Entertainment divisions. He's a fully qualified journalist, but spends his days writing corporate websites and coding.
When not writing, editing or coding UKA, Ross runs a marketing and design company called Etharius, which keeps him occupied travelling from America, Asia and Europe as a consultant. He designs and maintains websites for over 50 companies, all from his geeky garden shed.
Ross also sketches, takes lots of photos (mostly toys and architecture), is a keen cyclist and collects Transformers, keeping him rooted in his youth and drowning in robot Rubik's cubes!
Outside of his stewardship of UKA, he keeps a more personal blog of toys, geek culture and opinions on the state of the industry at The Anime Independent.
Ross lives with his daughter Thea and partner Bryony in York.