With all the recent Macross licensing announcements lighting up the internet, Udon Entertainment doesn't want to be left out - they're teaming up with BIGWEST to release the very first official Macross artbook to be available outside of Japan!
Even better, this is just the first in a series of planned releases, with book one collecting artwork from long-time series mechanical designer Hidetaka Tenjin, in the appropriately titled Hidetake Tenjin's Artistry of Macross.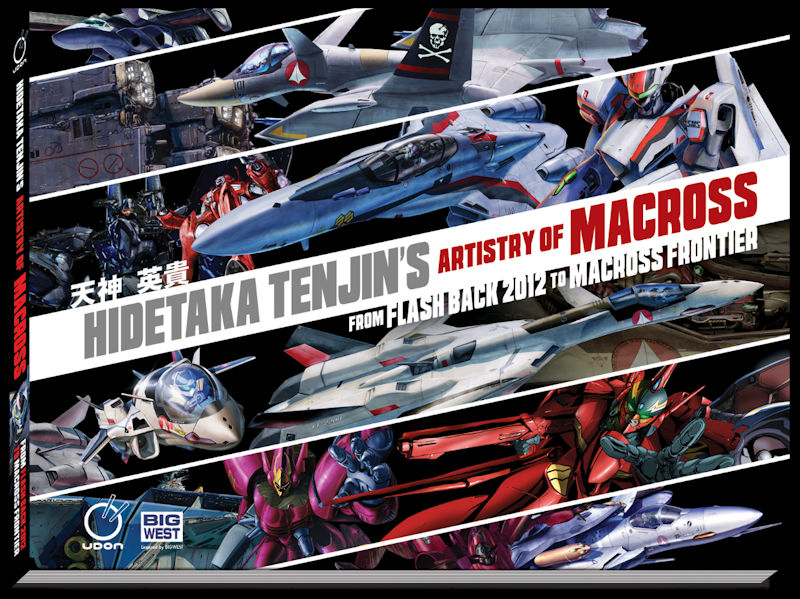 The book includes work from Super Dimension Fortress Macrosss: Flash Back 2012, Super Dimension Fortress Macross II, Macross Plus, Macross 7, Macross Zero and Macross Frontier.
In a quote from the artist:
"I've been involved with MACROSS in a professional capacity for over two decades now, but I originally started off as a fan myself, so the prospect of bringing my art to a new international audience is something I'm extremely excited about".
Indeed, if you're lucky enough to be attending San Diego Comic Con, Hidetaka Tenjin has been in attendance signing copies.
For the rest of us, the hardcover book will be released on October 18th for £44.99.