And the Christmas(ish) presents keep rolling in, with Third Window officially annoucing the release of Mad Cats on January 29th and River (the latest film from the creators of Beyond the Infinite Two Minutes) on February 12.
Mad Cats
Taka, a shiftless young man, sets off on a quest to find his missing brother Mune. Teaming up with a quirky new friend and an edgy, mysterious young girl, Taka finds himself taking on a pack of vicious monster cats determined to execute unscrupulous pet shop owners. Why are the monster cats after him? Why was his brother captured? What is the purpose of this mysterious young girl? Mysteries are about to be revealed as the journey leads to a final showdown.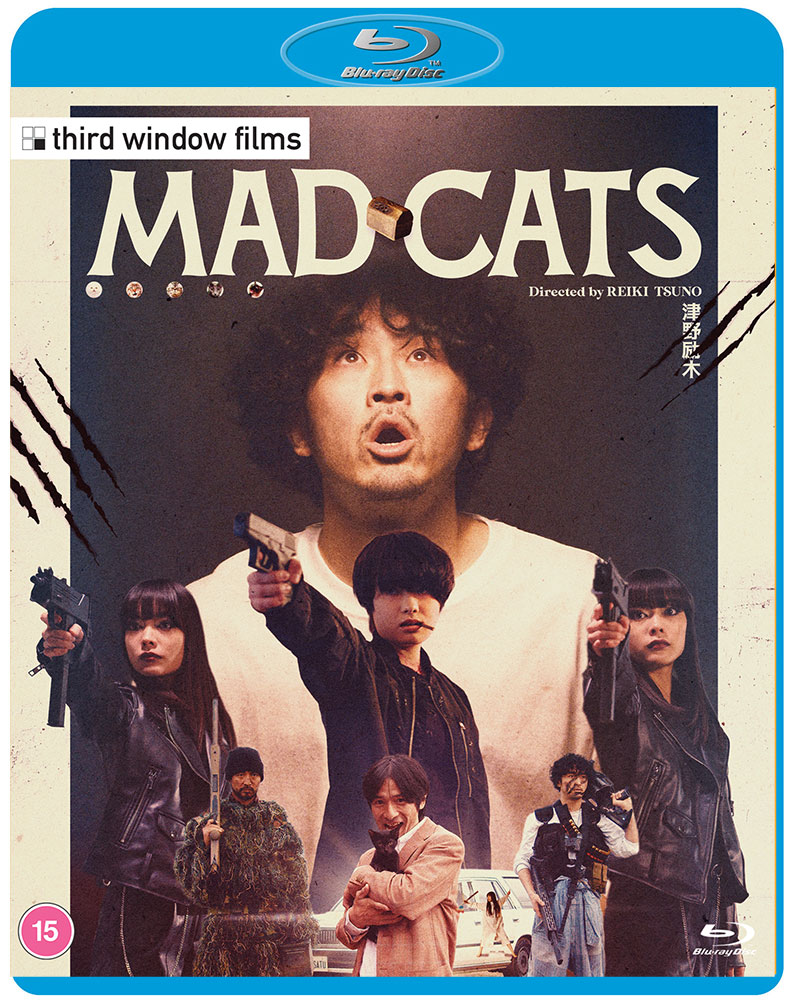 River
The one-hundred-year-old Fujiya inn stands in the quiet region of Kyoto. Mikoto is standing in front of the Kibune river at the back of the building when she is called back to work. But two minutes later, she finds herself back at the river again. The whole inn seems to be stuck in a time loop!