Takara Tomy have announced a surprising release to celebrate 40 years of the iconic Transformers toyline. Not just a reissue of the iconic 1984 Optimus Prime toy, but one with modern engineering to the joints to allow for a level of posing ability never seen before in a G1 toy.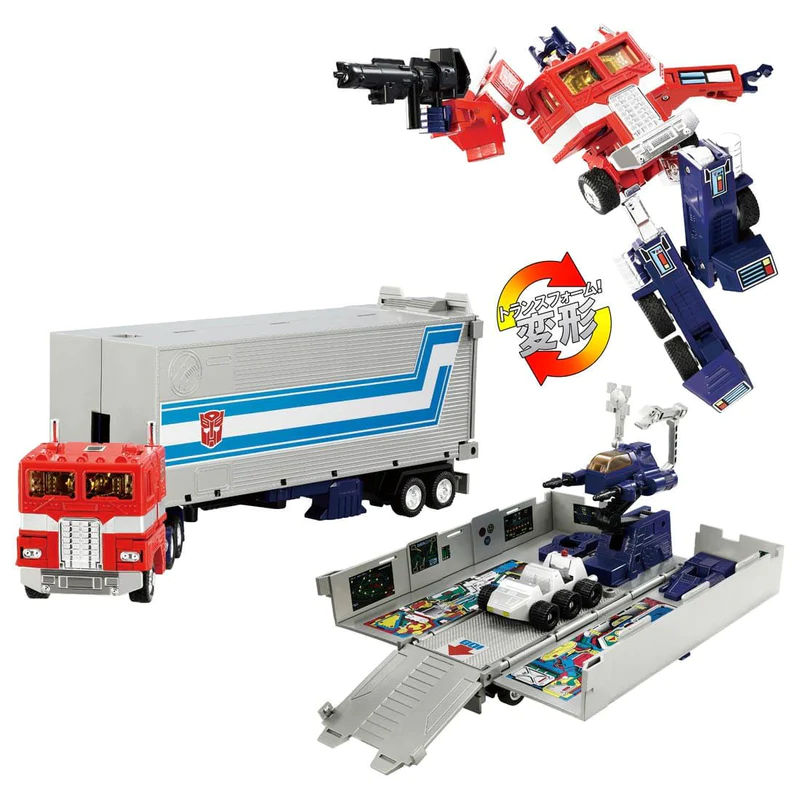 It's a fascinating revision of history, with the toy coming in two variants. The first is based on the classic toy, with the stickers replaced by painted details, an upgraded gun (so it no longer has to sit an odd angle) connected hands with finger articulation and new joints to the thighs, shoulders, head and ankles to create an unprecedented amount of movement for the toy. It even has an ab-crunch!
The toy variant comes with a trailer, from which you can now remove the battle platform, and the Roller scout vehicle can now tilt the weapon vertically. It's the toy you remember, but with modern engineering!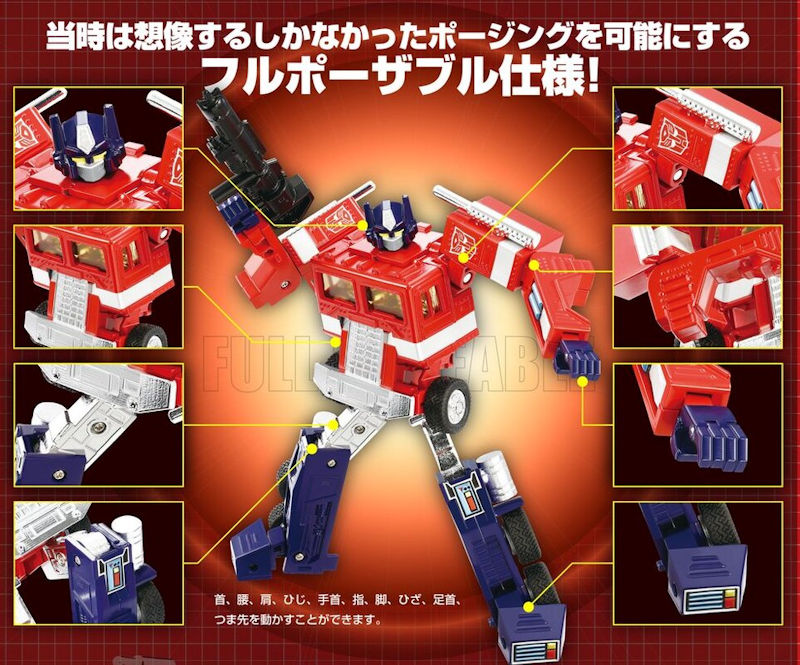 A second variant, released without the trailer, is painted in "anime" colours - blue eyes/window glass and a simpler paint scheme to match the classic cartoon depiction.
The toy release is currently selling for around £90, while the anime version is fetching £60. If you shop around online, especially in Japanese stores while the pound is strong, you'll find them much cheaper. Keep in mind that tax and shipping may be added, but we'd recommend Anime Export for the best price currently - we ordered both for an early bird price of £110 plus shipping.