The latest in the series of Root visual novel games, Root Film, has been launched today on Playstation 4 and Nintendo Switch by PQube. Additionally, you can save 20% on the digital games if you order today!
Synopsis:
Root Film transports players to a beautifully detailed like-for-like recreation of some beloved locations in historic Shimane prefecture, spiritual home of Japanese mythology. It is here, working on the set of a once cancelled TV show that you find yourself entangled in a strange and inexplicable series of murders.
Directed by renowned storyteller, Hifumi Kono, and featuring voice acting from Japanese idols i☆Ris, unravel a 10-year-old mystery lost in 35mm film.
A physical special edition is also available, and includes a collectors box and artbook, which can be ordered exclusively from Funstock.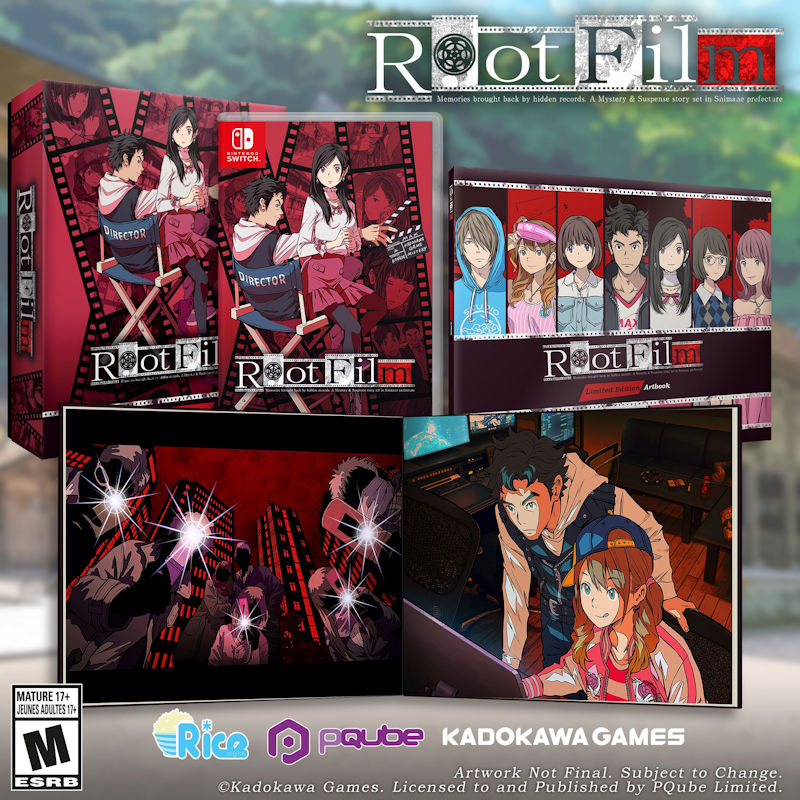 Trailer: