Urusei Yastura is returning to anime! Originally announced via a full page newspaper advertisement, the official website had a counter that ended January 1st, and now we have both the teaser below, and some news about the show itself.
Uber-lech Ataru Moroboshi will be played by Hiroshi Kamiya (Dragon Ball Super: Super Hero) and Sumire Uesaka (Nagatoro from Don't Toy With Me Miss Nagatoro) will be playing the electric alien babe Lum.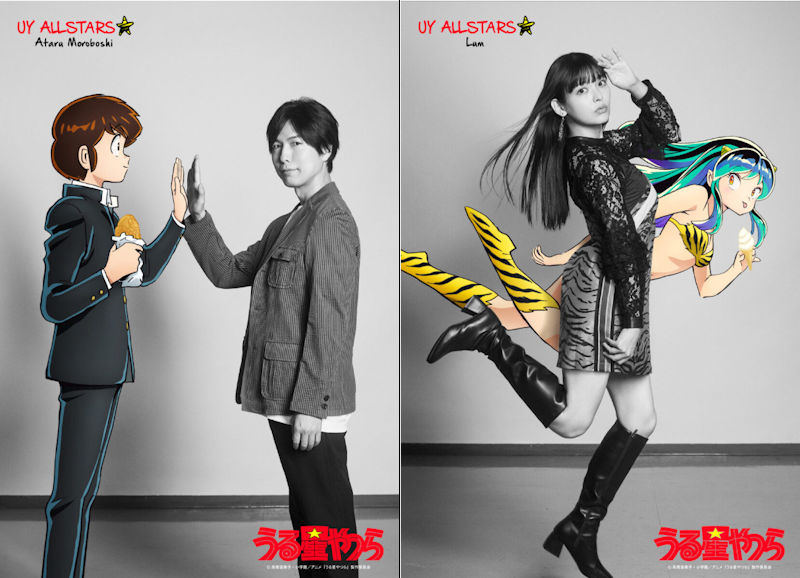 Images courtesy the Urusei Yatsura official website
The series will be handled by David Productions, directed by Hideya Takahashi and Yasuhiro Kimura.
The original series about sapce invader Lum and the lech who defended the Earth in a game of tag was first published in 1978 and ran for 9 years, ending in 1987 having reached 374 chapters. With over 35 million copies in circulation, the series launched the career of Rumiko Takahashi, who would have numerous hits including Ranma 1/2, Inu Yasha, Maison Ikkoku and Rin-Ne, making her one of the richest women in Japan. The anime first aired in 1981 and finished in 1986, having spawned four theatrical films that ran alongside the series, and a further two once the TV series was finished.
The new series will run for 4 cours, with the first arriving in 2022. Scripts will be written by Yūko Kakihara (Cells at Work) and character designs will be provided by Naoyuki Asano (Keep your hands off Eizouken!).
Official Urusei Yatsurea Teaser: