Makoto Shinkai's latest film, Suzume no Tojimari (Suzume's Door Locking), has been given a release date - November 11. It also has a brand new teaser trailer!


The story revolves around 17 year old Suzume, a native of Kyushu who, thanks to the aid of a young man, discovers a door. Once opened, many more appear in deserted buildings across Japan, bringing bad luck wherever they surface. The race is on to discover all the doors and lock them before the entire country is plunged into catastrophe.
A key visual has also been released: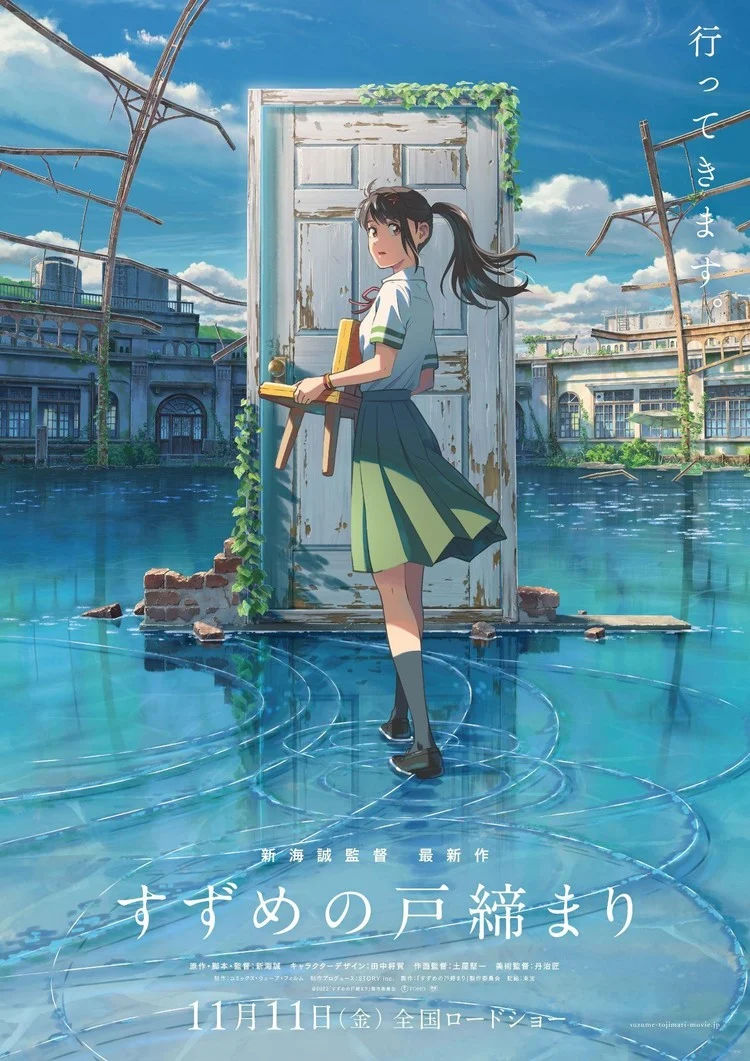 Given the international popularity of Makoto Shinkai's films, we probably won't be waiting very long for UK cinemas to post listings.