Macross fans have been excited for any news regarding the upcoming Macross shooting game coming on January 25th for PS4, PS5, PC and Nintendo Switch.
The game is being developed by Bushiroad Games and Kaminari Games and will feature scrolling arcade action reminiscent of the 1985 NES Macross game, albeit with modern graphics and features.
However, the English language website for the game omits an illustration of Lynn Minmay from the Macross: Do You Remember Love movie, which suggests that the international release will have to forego the levels and mecha centered around that film. This is more than likely due to an agreement with Harmony Gold, who hold the rights to Robotech, reaching an agreement for Macross to be sold internationally so long as the original series remains with them.

Poster Comparison: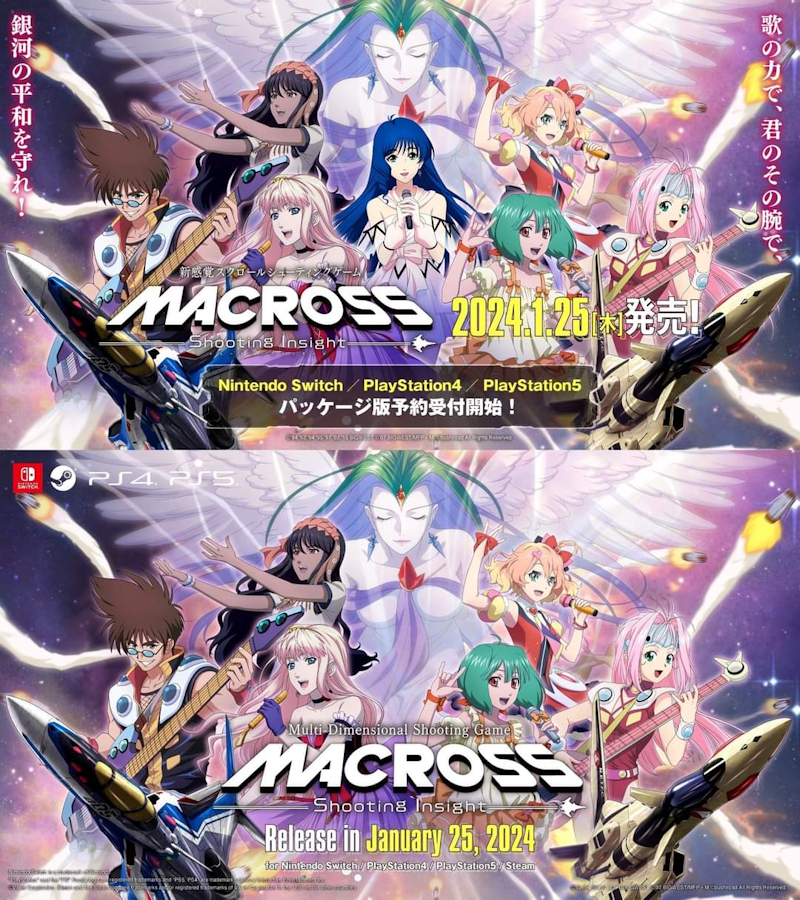 The game is getting a digital and physical release, however we'll have to wait and see if we can get the special edition as that will likely contain elements of the original Macross that are banned from the West.
Honestly at this stage we're happy Macross can be released in any format outside of Japan now, but it still irritates that it now looks likely we'll be getting a nerfed version of the game.
January's Teaser Trailer:

For more information, visit the official English Macross Shooting Insight website.