Under their flagship Masters of Cinema range, Eureka have announced two exciting new titles to be released 19th June.

First up is Tadashi Imai's 1964 Revenge, in a 2K Restoration

Synopsis:
An innocuous comment during a weapon inspection wounds the pride of low-ranking samurai Shinpachi (Kinnosuke Nakamura), leading to an argument with his superior. The situation snowballs out of control, leading to a deadly duel and political fallout which threatens the entire clan.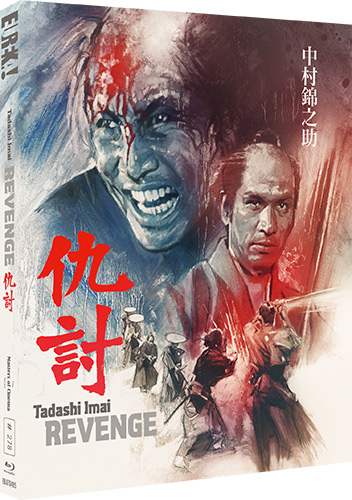 Secondly, more Kinji Fukasaku (what with Radiance's imminent release of Yakuza Graveyard), starring Sonny Chiba, in a 2K restoration of Samurai Reincarnation (1981).

Synopsis:
In the aftermath of a failed rebellion, Amakusa Shiro (Kenji Sawada) is crucified, but returns as a vengeance-filled demon with the power to resurrect the dead. Shiro uses his power to assemble a team of undead warriors—including legendary swordsman Miyamoto Musashi (Ken Ogata)—and the only one who can stop them is the wandering samurai, Yagyu Jubei (Sonny Chiba).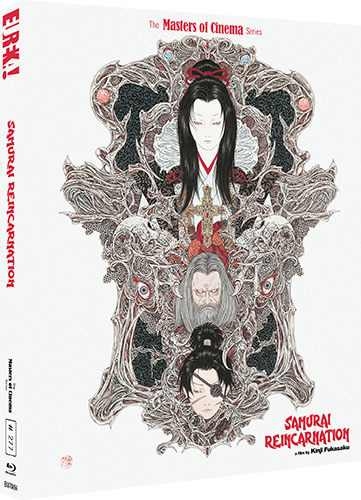 As always often the best price is directly from Eureka's own site.
Check out the two trailers: Revenge & Samurai Reincarnation.
And if that slip cover to Samurai Reincarnation is not a thing of beauty I don't know what is.