Cloud Matsuri is a virtual anime convention bringing the anime community from the UK, Europe and USA together to experience a safe and welcoming environment. With the cancellation of various conventions due to COVID19; Cloud Matsuri is stepped up to provide an anime convention that people from around the world can experience and participate in from the comfort and safety of their own homes.
Anime Limited kicked things off with a panel from familiar faces Andy Hanley and Jeremy Graves.
The panel began with a brief recap on what All the Anime is and what they do.
Then things moved on to mention early bird pre-order offers these include:
Gundam: Iron Blood Orphans - parts 1 and 2
Megalo Box complete series collection
Cowboy Bebop Ultimate Edition
Perfect Blue Ultimate Edition
Silver Spoon Season 1 and Season 2
Sword Art Online Alternative: Gun Gale Online Parts 1 and 2
Code Geass Movies 1,2 and 3
They then moved onto new announcements and clarifications on upcoming titles
B: the Beginning - Blu-ray Ultimate Edition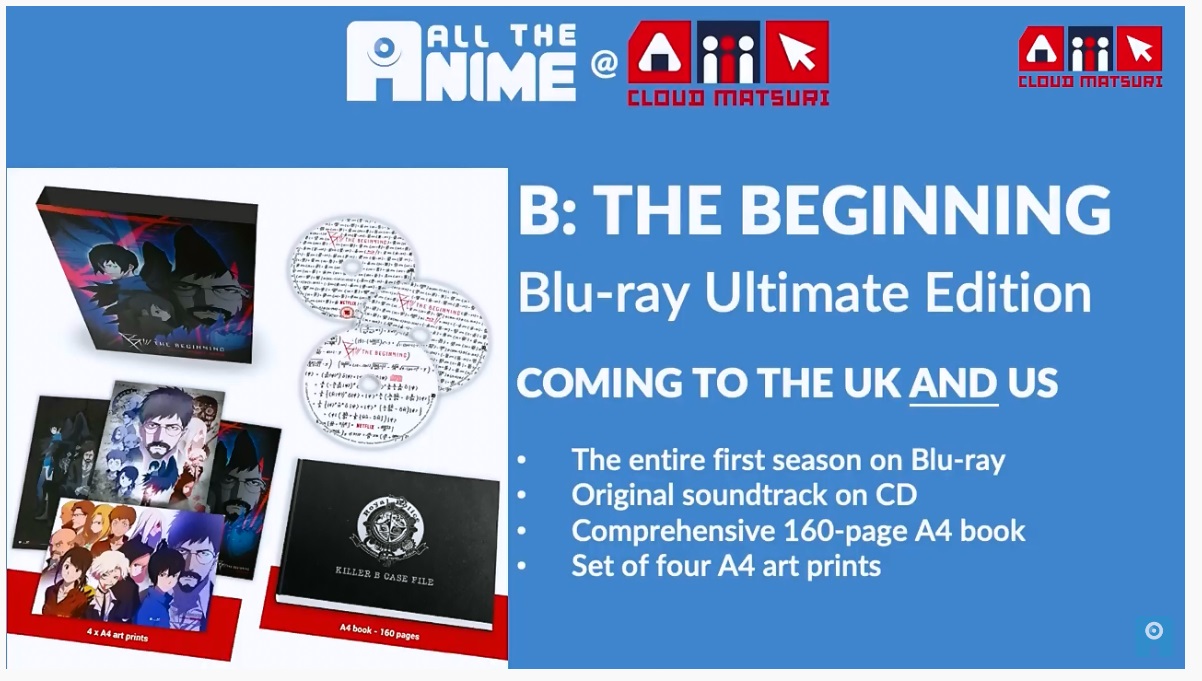 Contains 160 page artbook
Original Soundtrack CD
4 A4 art prints
The announcement concluded with the news that they have the rights for both the UK and USA. Noting they will be partnering with Rightstuff in order to offer the series to American audiences. They also showed their exclusive trailer for the series.
In the Beginning has an expected release of October 2020. Updates will be confirmed soon.
Bartender collectors edition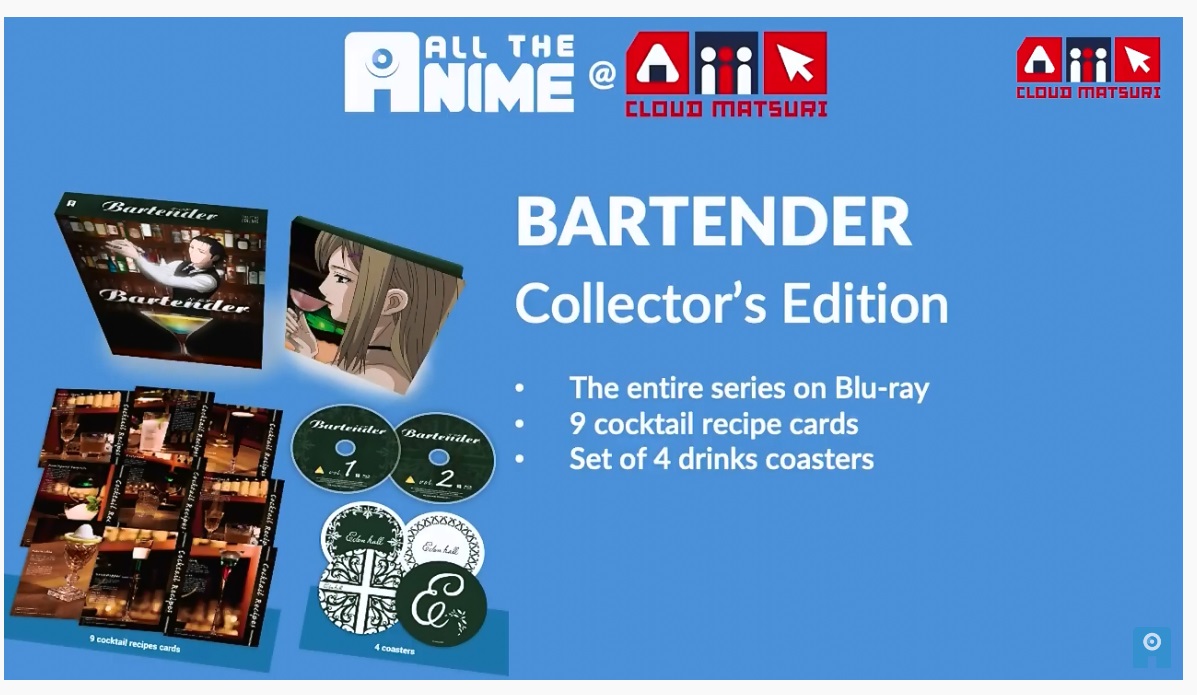 2 Blu-ray discs - subtitled only
9 cocktail recipe cards
4 drink coasters


Code Geass - Lelouch of the Re;Surrection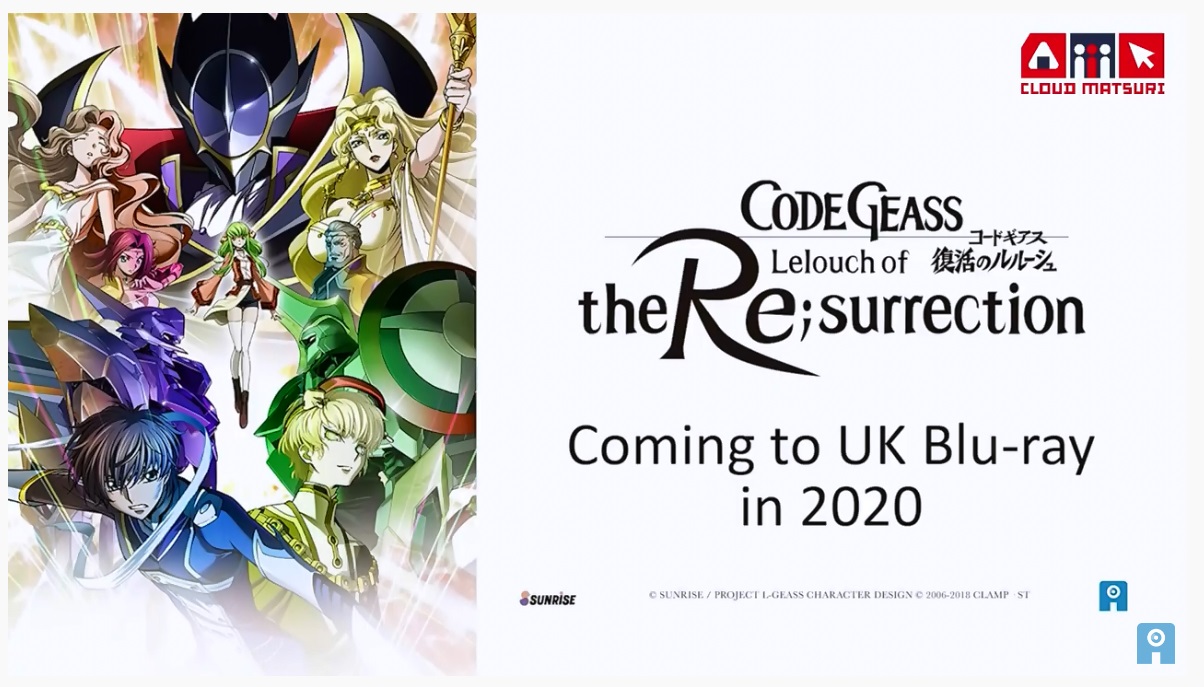 Coming later this year to Blu-ray expected in Q3
Demon Slayer - Kimetsu no Yaiba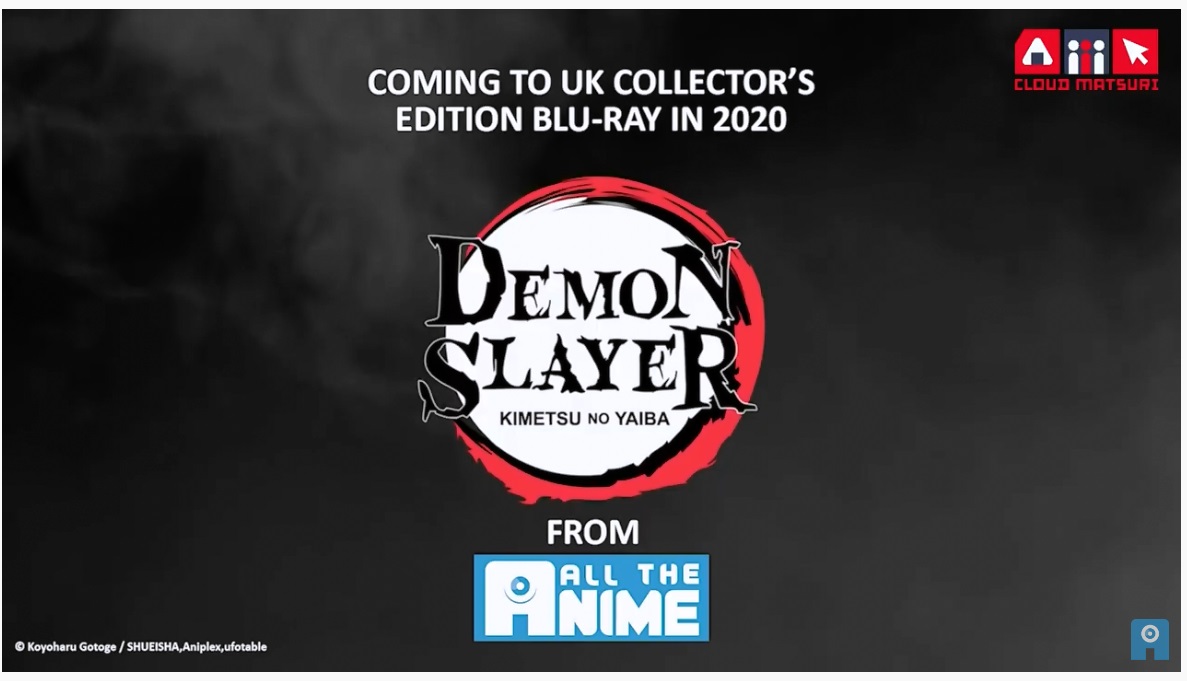 Expected later in 2020 on Collectors edition Blu-ray
K - 7 Stories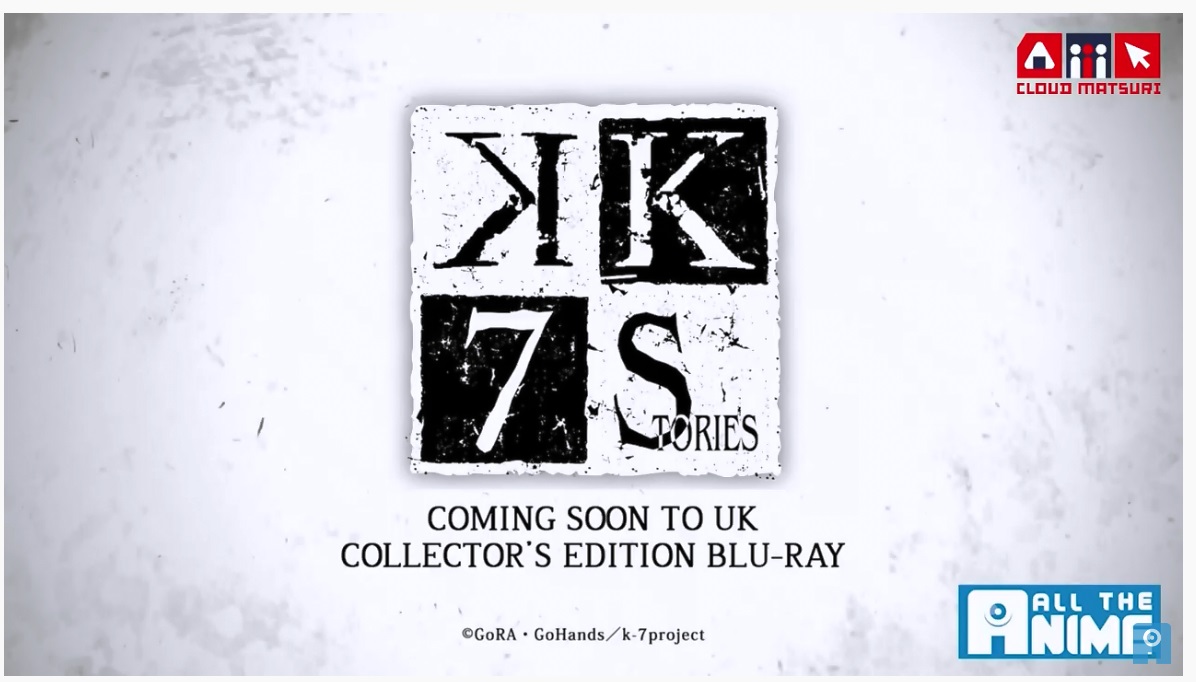 Expected to release on collectors edition Blu-ray later in 2020
Planetes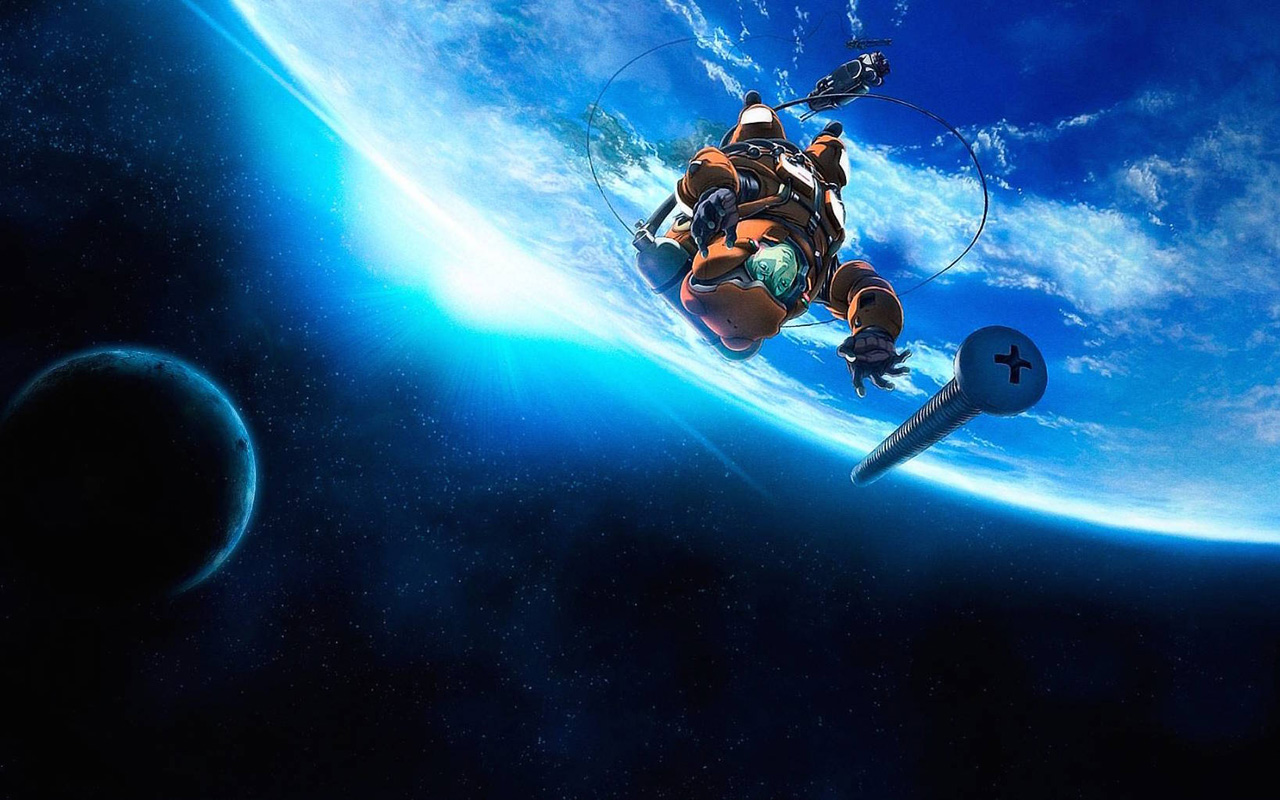 Expected to release on Blu-ray later in 2020
Neon Genesis Evangelion Ultimate Edition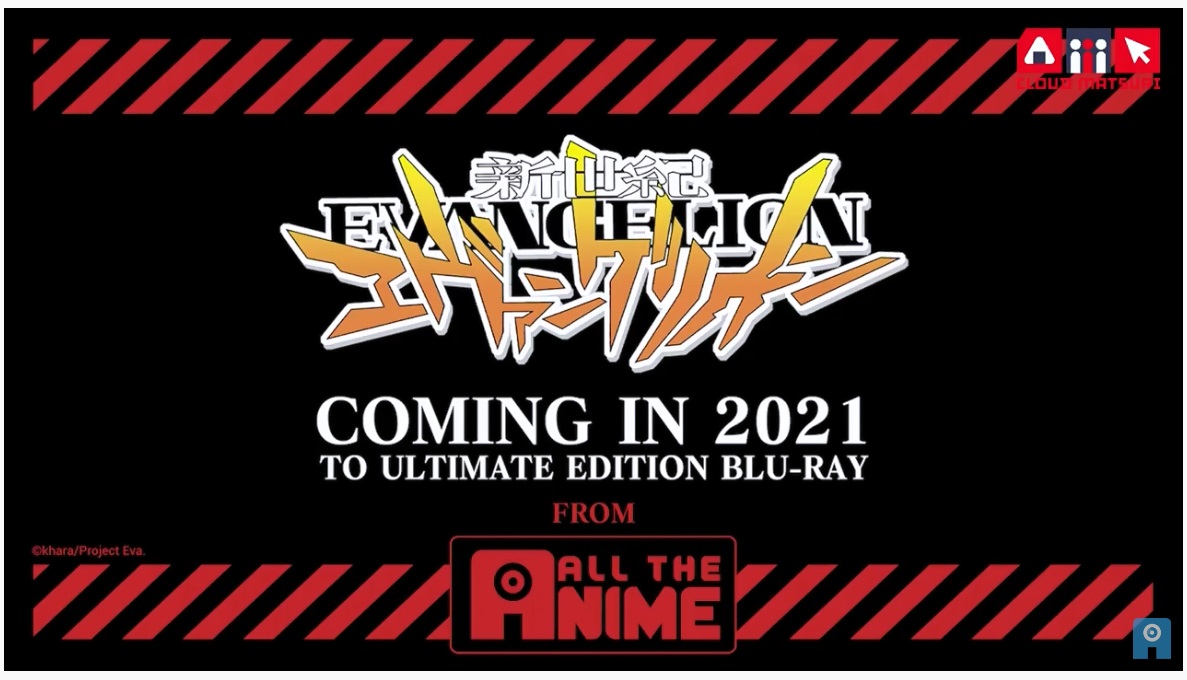 Contains the original series and films on blu-ray, coming in 2021
Things moved onto the Question and Answer section
Q: What are your favourite anime characters?
A: - Jeremy - Leona from Dominion Tank Police, Mari from Rebuild of Evangelion, Picolo from Dragon Ball Z.
Andy - Asuka from Evangelion, Sayaka from Madoka Magica, Chitoge from Nisekoi.
Q - Any more information on Violet Evergarden?
A - Things are taking longer than anticipated but things are well under way. Nothing solid to share but is a high priority. Wanting to get it out this year. Hopefully more to share in the coming months. It will be worth the wait.
Q - Inuyasha updates?
A - Was announced back in October. Streaming on All4 right now. First Season will be coming out on Blu-ray late in 2020.
Q - Any potential 4K releases?
A - A question they get a lot. 4K is a pretty new medium and doesn't have a big install base. It's something they'd like to do when a certain title comes along that makes sense. Nothing to report at the moment,
And so the panel concluded.