Koei Tecmo have announced Atelier Marie Remake ~ The Alchemist of Salburg ~ to celebrate 25 years of Atelier magic.
With all new graphics and elements to enhance the original, Atelier Marie will launch digitally on July 13th for Nintendo Switch, PS5, PS4 and Windows PC via Steam. More information can be found on the official Atelier Marie website.
From the Press Release:
In Atelier Marie Remake: The Alchemist of Salburg, players are reintroduced to Marie, a struggling student at the Royal Academy of Magic, whose teacher gifts her an alchemy atelier for her upcoming graduation exam. Marie's ultimate goal is to create an item within five years that will satisfy her teacher, but to do this, she'll need to improve her alchemy skills, gather materials, and earn money for reference books and tools, as well as hire adventurers. Where to start is up to the player, as they'll be able to navigate the game at their own pace in this carefree adventure, with the ultimate goal to graduate from the academy.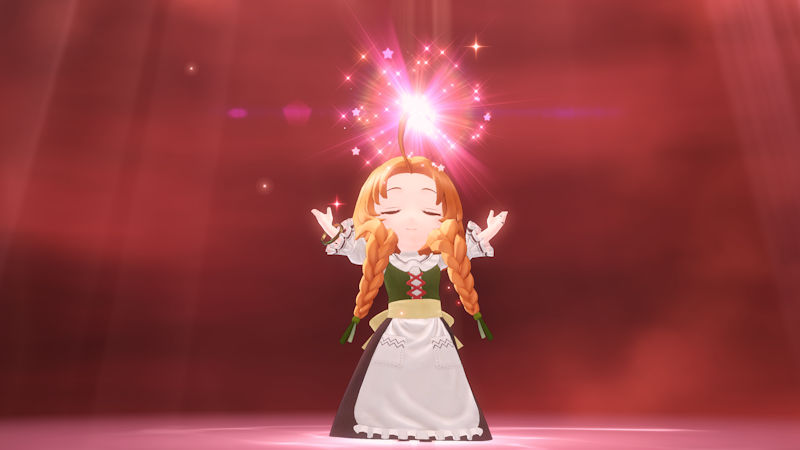 All-new graphics brighten the screen using modern techniques to bring Marie and her friends to life. Character and event stills are newly illustrated, with 2D animations of character stills being freshly implemented. Brand-new 3D character models and stages have also been added to the remake, along with cute "chibi"-style character models that players will discover when exploring the world.
In addition, this Atelier series origin story not only maintains the simple and highly flexible playability of the original game, but also the tutorial and guidance of moving around town and collecting items has been expanded and modified, to help the remake become even more comfortable and easier to play. This includes improved mini-game controls and gameplay along with balance adjustments and enhanced comfort and presentation of both synthesis and battles.
Many new elements have been added for fans of the original version as well as those new to the Atelier series. In Unlimited Mode, players can now take their time without the deadline of needing to graduate in five years, benefitting those who want to enjoy a relaxing atelier life without being driven by deadlines. Additional social events have been added, enabling players to interact with the main characters, uncovering new aspects and charms that were not included in the original game. Also added is the always helpful "Professor Ingrid's Tasks". These tasks help act as a guide, as the question "what should I do next" can be solved immediately, a unique feature for RPGs with this high degree of freedom.
KOEI TECMO Europe announced that a special Atelier Marie Remake: The Alchemist of Salburg Digital Deluxe Edition will be available at launch. The Digital Deluxe Edition includes all of the content and DLC of the base game along with original full game "Atelier Marie Plus", an extra BGM pack, and the "Another Look" costume set.
Trailer: