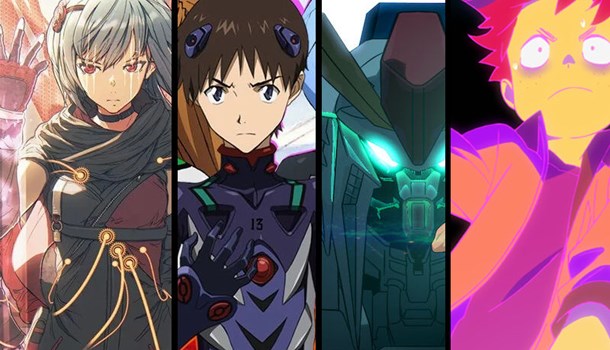 The UK Anime Network Best of 2021
Written by Ross Locksley on 31 Dec 2021
---
Let it not be said that 2021 was an easy year, with Covid causing no end of chaos and event shutdowns. despite this, the worlds of anime, manga and film have continued to keep us entertained, and this year has seen some very strong titles. Here are some of our staff favourites!
ROBERT MULLARKEY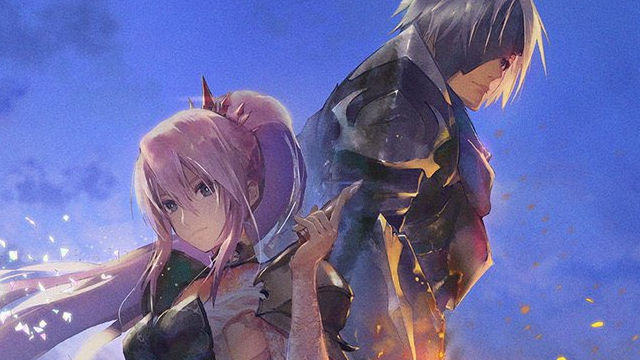 2021 was an interesting year for video games. With the effects of the pandemic still being felt this led the way to a year that feels like it is still playing catch up and trying to adjust to the new normal. Many releases saw delays. What should have been the showcase year for new games on the new systems felt a bit more subdued with every big release that could display the full power of next gen pushed further back. With that being said there were still a few games that showed the power of the new systems. Tales of Arise is one such game that takes advantage of the PS5's increase in power to quickly transition between the field and battles making things feel snappy. Back in my review I gave this game a 10/10 and declared it as top contender for my game of the year. With 2021 now gone; I can confirm that Tales of Arise is indeed my game of the year. I love the Tales series. This one feels like a great entry point to recommend to people. It blends the combat and exploration aspects well with a terrific story that is full of tragedy and heavy themes. Carried along with a strong party of characters. Gorgeous visuals, smooth game play and a lot of heart are on display to create an RPG that had me hooked from start to finish. Highly recommended.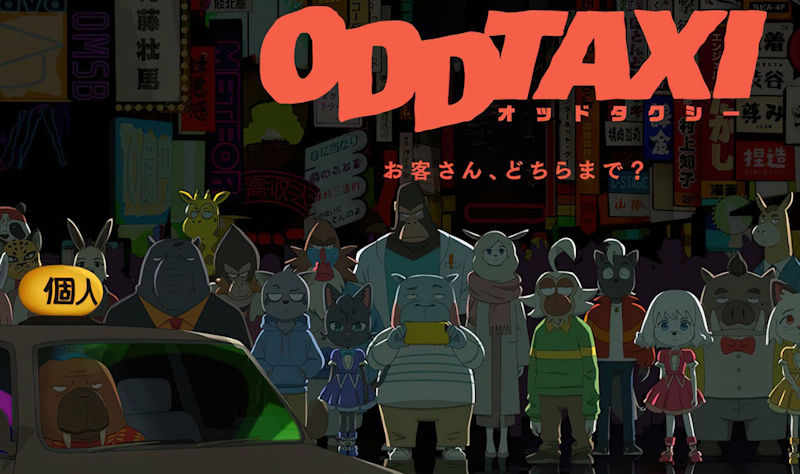 With regards to anime series. This year felt a bit more subdued with no clear series being considered an outright masterpiece. There were a lot of fun isekai shows and some nice comedy slice of life shows on offer. But nothing from what I watched save maybe for Jobless Reincarnation would I sing the praises of. That was until I watched Oddtaxi. I got to Oddtaxi rather late. Watching it fairly recently over Christmas. I binged the entire show in one day. The main joy of this show is watching it and trying to piece together the mystery and dynamic between the characters. To summarise; Oddtaxi is a mystery thriller revolving around anthropomorphic characters in Tokyo. At the beginning we learn that a young woman has disappeared and certain people believe that a seemingly innocuous Walrus taxi driver is involved. Whether he had a part in her disappearance, had any influence on the events that led up to it or if he's involved with any of the other characters that could have been responsible is the central mystery a lot of characters are trying to piece together. As the series progresses we see Odokawa, the taxi driver interact more with the seedy night life of Tokyo in response to all the attention he has been receiving in relation to this central event. The series keeps the viewer on the edge of their seat by having each episode continue the narrative ever so slightly to give a small snippet of info or to give more context to a past set of events. The use of animal characters is rather clever as it helps the viewer discern who everyone is and their motivations. A facet that the show plays with in universe. Without giving away to much the show has clever reasons for its approach to things. It is one of the most fascinating anime I've watched in a while.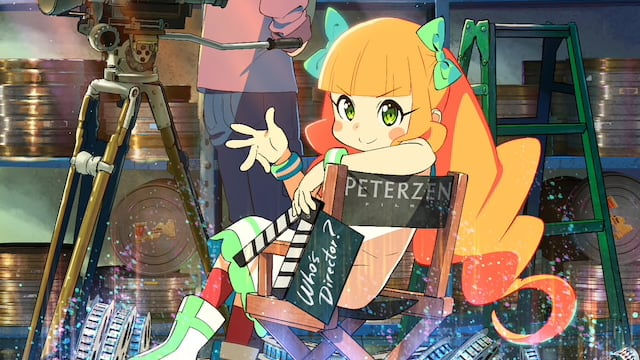 With regards to films. This year Scotland Loves Anime took place. It felt good to be back in a cinema watching several films again. There were quite a few big name films on display this year. Belle, the new Hosoda film and the Deer King were two such features but the film I found myself enjoying the most and one the festivals biggest surprises was Pompo the Cinephile. This film is pretty much a love letter to the creative process of producing a Hollywood feature film. We see a films creation from inception through to it's eventual screening. With a rather fun and colourful take on shooting a film and even giving full attention to the more overlooked aspects. Namely editing which in turn becomes a key focus of the film. Seeing a film that pays homage to the creative process felt great during Scotland Loves Anime. There was another similar film that was about creating a film: Shirobako the movie. Which to me felt like a rather depressing film showing the struggles and hardships of making an anime movie. Whereas Pompo celebrated the film making process.
Pompo The Cinephile
JAMIE MORRIS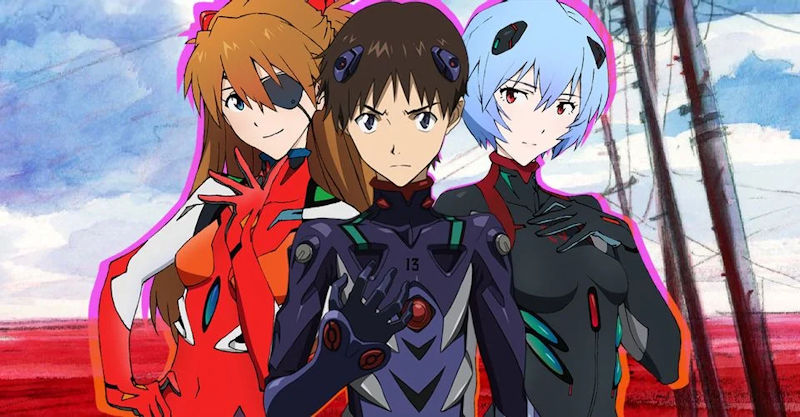 2021 saw our agonising wait for Evangelion: 3.0+1.0 come to an end at last, and while it proved divisive among the UKA team, I found Hideaki Anno's fond farewell to Shinji and co. to be the most impactful anime release of the year. Its 155-minute running time – a length scarcely heard of in animated cinema – covers everything from a countryside-based segment resembling a Mamoru Hosoda film to a surprisingly optimistic remix of End of Evangelion's surrealist coda, overall making for a luxuriant and momentous watch.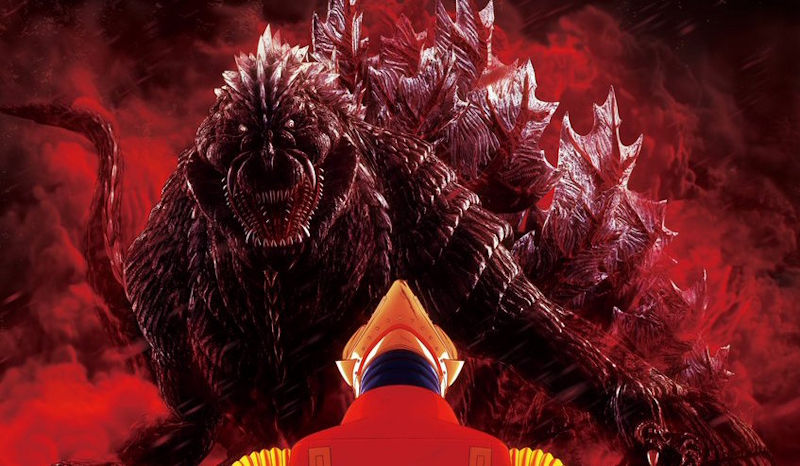 My anime TV series of the year, Godzilla Singular Point, shares a few similarities with the Eva franchise – most notably its borderline baffling lore, which depicts the big G as an extra-dimensional lifeform capable of bringing about the apocalypse. The reams of scientific dialogue make it a little harder to understand than the no-nonsense action of Vs. Kong, but you don't need a PhD in quantum physics to see that this is one of the most innovative takes on Godzilla and the supporting cast of kaiju in a long time.
Gaming-wise, I've spent a significant chunk of my year running around in search of hidden stars in Super Mario 3D World + Bowser's Fury, the Switch revamp of one of the Wii U's most successful titles. The addition of online multiplayer in this edition of the game has given me some great memories of playing co-op during an otherwise lonely lockdown, and I've yet to even start the additional Bowser's Fury content due to the sheer amount of collectibles to track down in the base game. Quintessential Nintendo fun.


And of course, as a One Piece fan, I would be remiss if I didn't mention the manga's landmark 1000th chapter, which incidentally was its first of the year. The story developments that occurred over the rest of 2021 have been nothing short of riveting, with beloved characters old and new getting their time in the spotlight as the Straw Hat Pirates' time on the island of Wano edges ever nearer to its conclusion. This story arc – which is now the longest in the series' history – is shaping up to be one for the ages.
RICHARD DURRANCE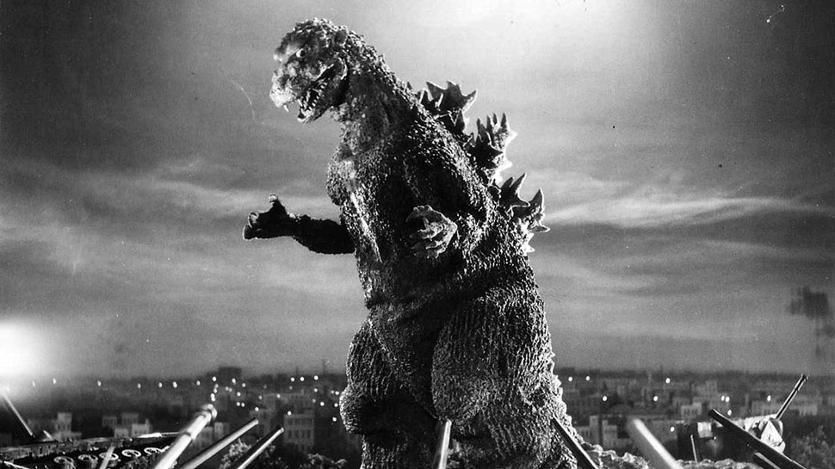 Being perennially behind the times it seems fitting that 2021's main film viewing event was all 15 Showa-era Godzilla films (well sixteen including the awful American edit of King Kong vs. Godzilla) from Criterion, and it goes without saying that the original really is the best. However the sequels had the capacity to throw up some fascinating oddities like the environmentally aware, sometimes surreally out there Godzilla vs. Hedorah. Far more out there perhaps were Third Window's Pink Films volumes 1&2, 3&4, and 5&6 that entirely defied my concept of what a pink film was and provided some superb viewing, especially Inflatable Sex Doll of the Wastelands and Women Hell Song. The highlight though was finally getting back into the cinema and the BFI's Japan season running from October to December. Arguably I didn't make as good a use of it as I could, but Teinosuke Kinugasa's A Page of Madness illustrated that German cinema had no monopoly on fever dream expressionism during the silent period (and now available on the BFI Player here). But – ignoring Tokyo Drifter - the real gems were the gentle but beautifully acted 1930s drama Our Neighbour, Miss Yae, which illustrates how simple family dramas, told with eerie naturalness can be as compelling as any mystery; and yakuza-60's-nihilist-noir Pale Flower, which really delves into the seamy every-day world of the yakuza. The eagle-eyed of you will have seen just days after the second of the BFI's screening that Criterion announced a Blu-Ray of Pale Flower coming in 2022, so guess I'll be snapping that up (though probably in the sale as Criterion's pricing I find excessive). I did also sneak in a viewing of Mamoru Hosoda's Belle, but I'm still weighing that one up, so look out for the review coming in the new year.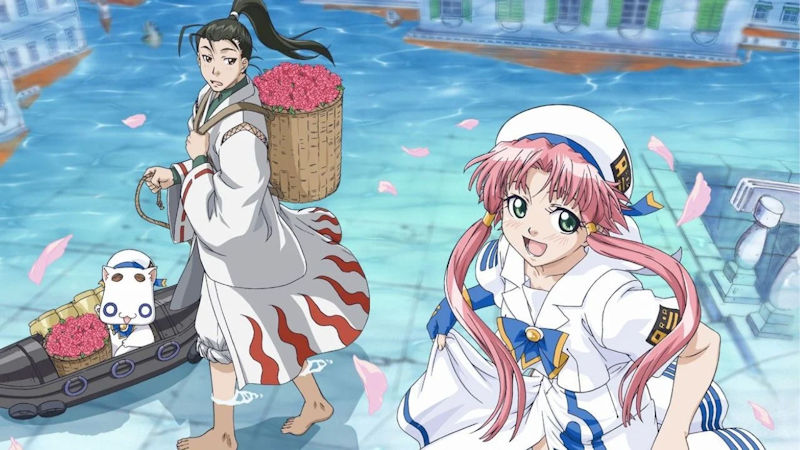 Continuing with the theme of behind the times and me being a cannot-be-arsed-to-stream curmudgeon, the anime highlights were all almost entirely retrospective releases, whether putting on the penguinhat again with Penguindrum or suiting up with the very recent Blu-Ray of Neon Genesis Evangelion; but neither of these made me as grateful to be alive, despite the apparently never-ending pandemic, than discovering the gentle, soul warming loveliness of Aria the Animation (more please MVM!), which you suspect should could be used instead of medication for those needing their soul's easing, and one of my all-time favourites: Haibane Renmei, ripe for rediscovery and a template for what anime can be when it allows itself to keep its secrets hidden and not pander to expectation. (OK, Haibane Renmei is actually appearing in 2022 but I was lucky enough to get the review copy.)
So here's to the new and 2022 to come, with the Blu-Ray of Black Lagoon hoving into view, and the last story arc in the Second Barrage is one of my favourite anime moments; and assuming the stars align I will have to put my stream-curmudgeonIiness aside for the second series of The Rising of the Shield Hero. On the film front Arrow are miraculously releasing To Sleep So As To Dream and yes you should watch it, I caught it years ago at the Cinema Museum and it is a delight, especially for those that like Sherlock Holmes and boiled eggs.
ROSS LOCKSLEY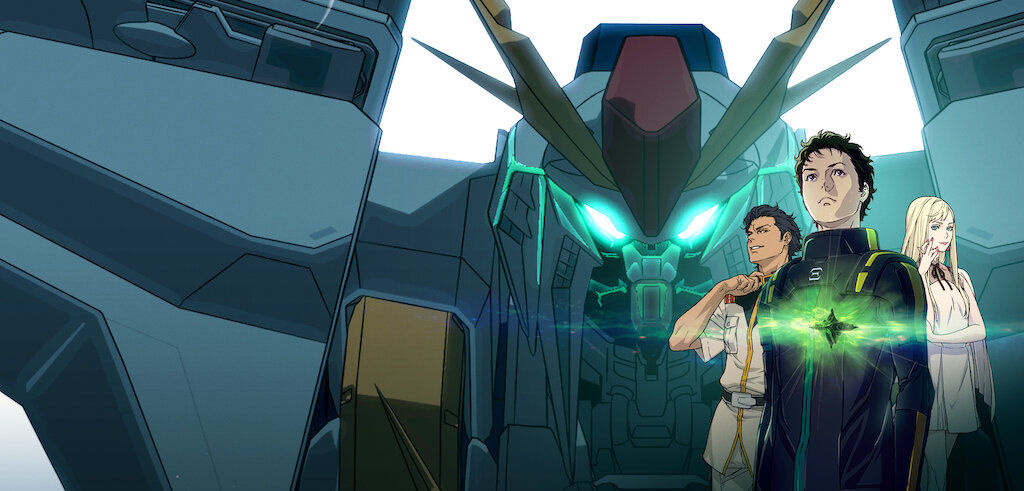 Despite Covid, we had a pretty solid year for anime and Asian culture in general. I was most impressed by Mobile Suit Gundam Hathaway, with it's measured pacing and absolutely jaw-dropping visuals, it's the sort of film that really lends weight to animation as a form for serious drama and examining the consequences of real-world issues. A special nod to Hiroyuki Sawano, who provided a fantastic soundtrack that's now on permanent rotation in the office. Clearly I liked it more than Dawfydd, but that just makes the film all the more interesting to talk about.
On the flipside, I also really enjoyed Edens Zero for it's mix of humour and heart - lots of great action surrounding tear-jerking moments, and manic characters. There were moments where things felt perhaps a bit too convenient, but the overall package was very strong, and I'm most surprised to see the more ecchi moments left uncut too.
Finally I was delighted to see Don't Toy With Me Miss Nagatoro get the anime adaptation I've been hoping for. A great cast bring the characters to life, and though the series is apparently a bit divisive thematically, there's no denying what an absolutely stunning job has been accomplished by Telecom Animation Film, and it will return for Season 2. Personally, I can't wait!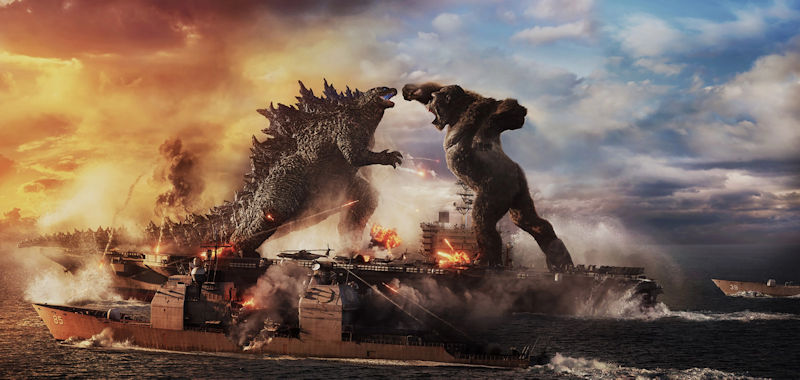 In terms of live-action, I enjoyed Godzilla vs Kong, perhaps not as much as King of the Monsters, but it was still a daft-as-a-brush monster mash with amazing special effects and some terrific, world-weary expressions from Kong seemingly doing his best Die Hard impression as he faced down a giant lizard with fire breath. Yippie Ki Yay indeed.



Next is manga, and why not as that's my main role on UKA - so many strong titles this year! Keep Your Hands Off Eizouken is a late entry with bags of imagination, technical detail and humour just leaping off the page. I love a story about clubs, and this one does not disappoint. The surprise hit for me came from relative newcomer One Peace Books with I Belong to the Baddest Girl at School. Another Tsundere love tale, the mix of art, rowdy humour and genuine progression (I hate when romantic comedies go stale) have made this a regular pre-order on my reading list. Lastly, I've been catching up with Record of Grancrest War, and my doesn't that get very sexually graphic at times?! Still, I have to admire the book's military skirmishes, political maneuvering and fantastic artwork. Recommended, but don't let your parents catch you reading it...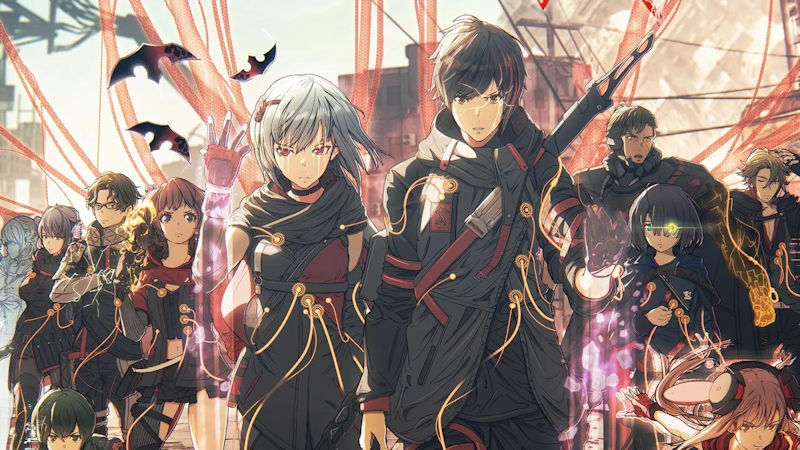 For games, I came very late to the Final Fantasy VII Remake party, but I've enjoyed the heck out of the game, not to mention the tantalising direction the story is taking. Keeping it strictly to 2021 releases, let's keep the theme of my appreciation outweighing the official UKA review and state that Kena: Bridge of Spirits was an absolute joy this year - stunning to look at, with elements of Uncharted and Prince of Persia mixed with a Pixar aesthetic, it just oozed charm. I was also blown away by Scarlet Nexus with it's beautiful anime visuals, varied combat and strong storyline.
So here's to 2021, and looking forward to what 2022 has to offer - best wishes to all our readers and we hope you have a great year ahead!

About Ross Locksley
---
Ross founded the UK Anime Network waaay back in 1995 and works in and around the anime world in his spare time.
---