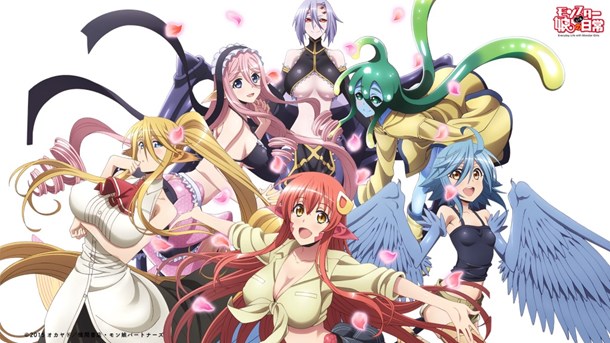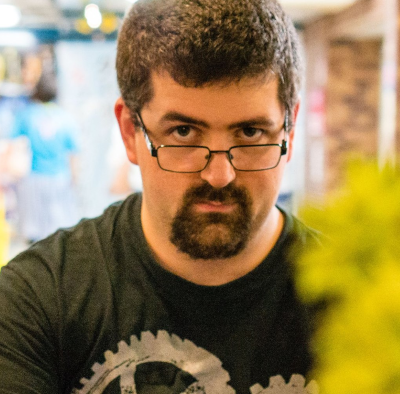 Author: Seb Reid
---
Seb has been an anime fan since the late 90s and is particularly fond of anything post-apocalyptic, amusing, catgirly, ecchi or containing exquisite aerial battles. Living in Leeds with his cats and living up the bachelor life, Seb enjoys whiling the nights away deep in a book, game or a damn good series.
---
Monster Musume Collector's Edition Unboxing
For anyone who has listened to me drone on any of our podcasts, or has read my rather lengthy review, it is quite obvious that I am a bit of a fanboy of this series. I find it intensely funny, intelligent and, let's be honest, highly titillating. It is my catnip and I have had this Collector's Edition set pre-ordered since I first heard that MVM Entertainment were bringing it to the UK.
Pictures of the Sentai Filmworks set have been floating around the internet for some time and, if anything, they simply acted as more temptation for those of us on this side of the Atlantic. However, despite some distribution, production, and design issues, the Monster Musume Collector's Edition is finally in my hot nerdy hands.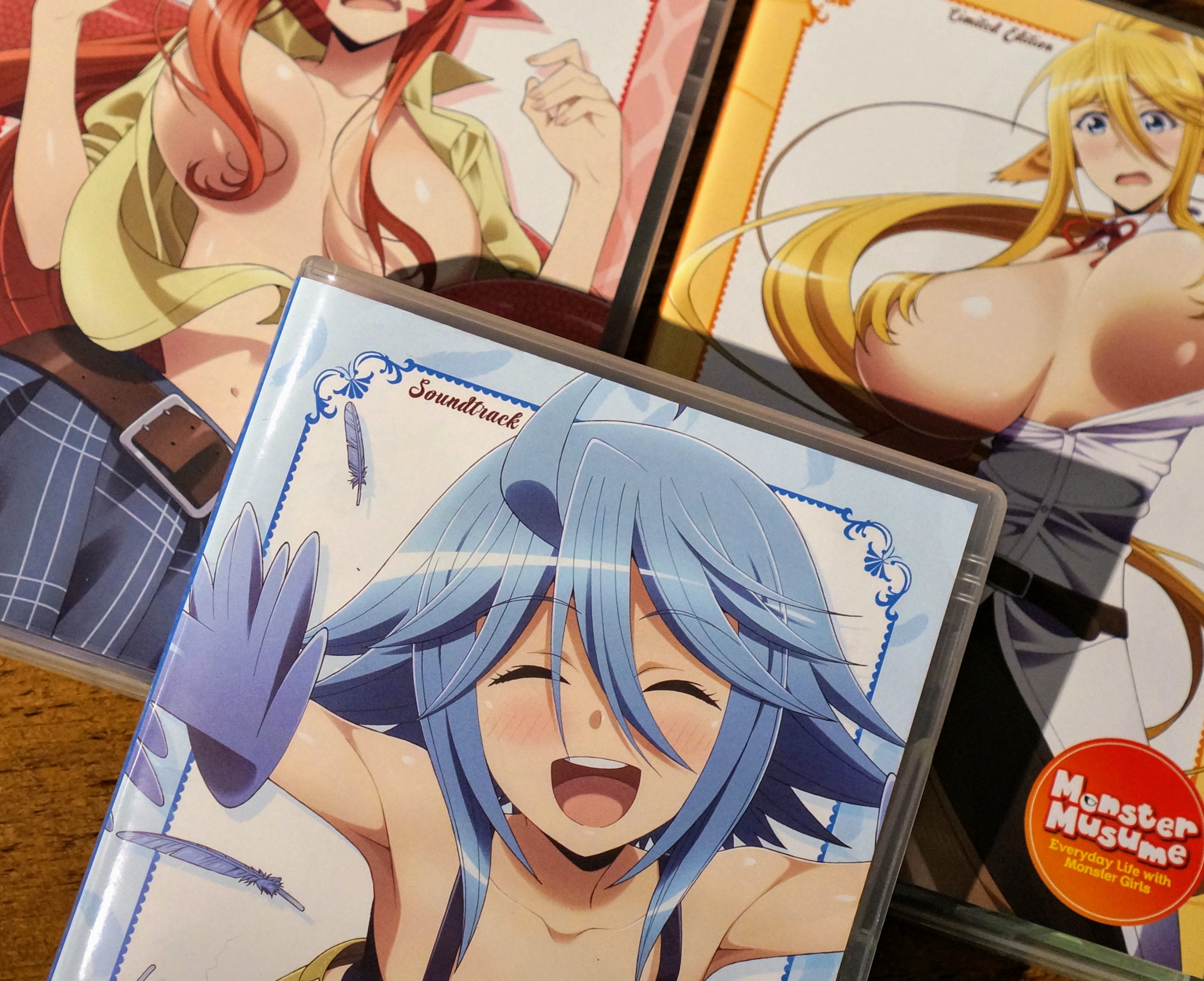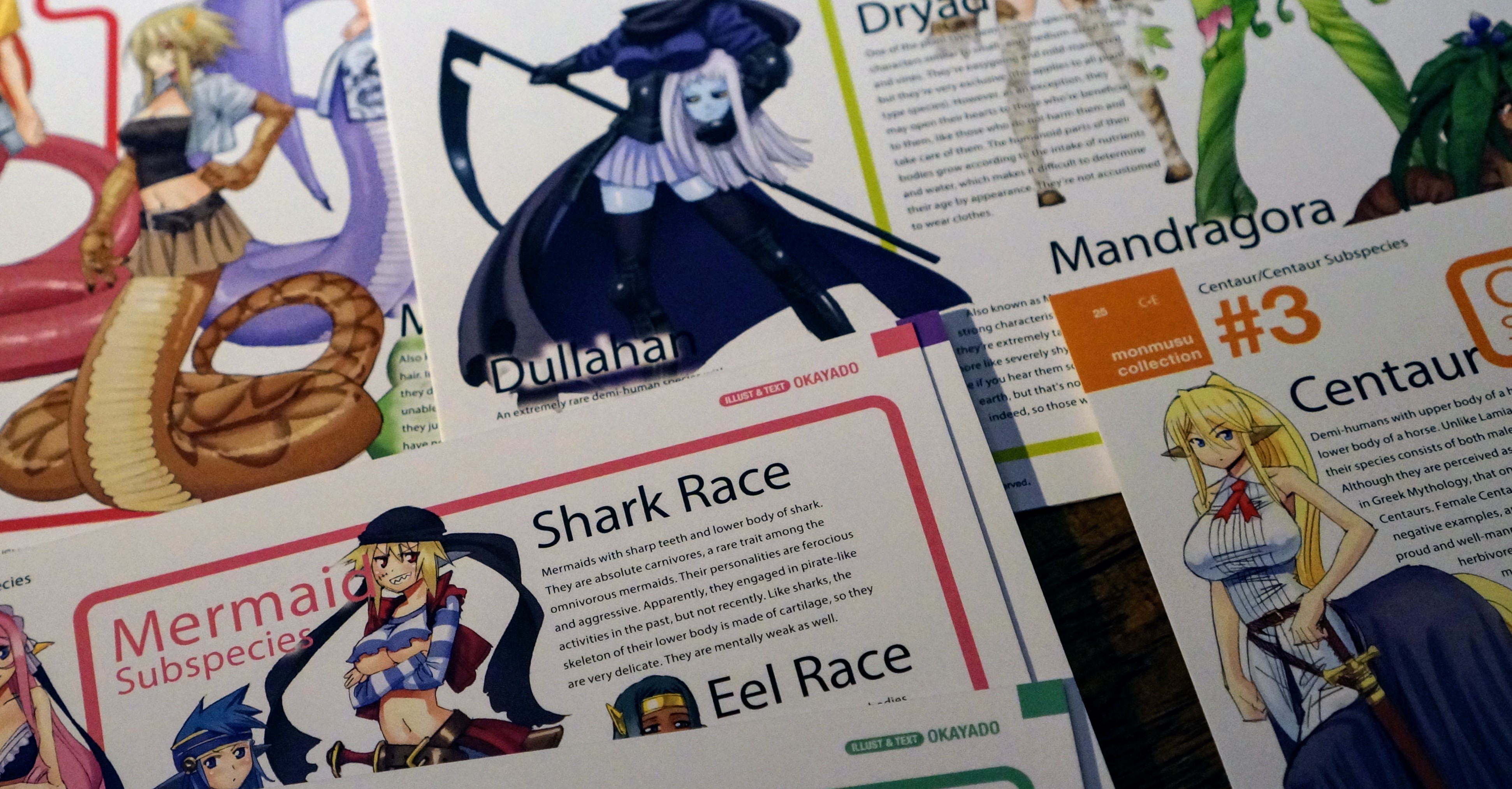 What's in the box?
The rather pretty cardboard box is wide enough for 3.5 standard DVD cases, and contains the following:
Bluray edition of the series and on-disc extras
DVD edition of the series and on-disc extras
Series soundtrack
12 translated art cards showing the species which close out each episode (in English)
Artbook containing pinups from the series, and six small manga spinoffs from the series (in English).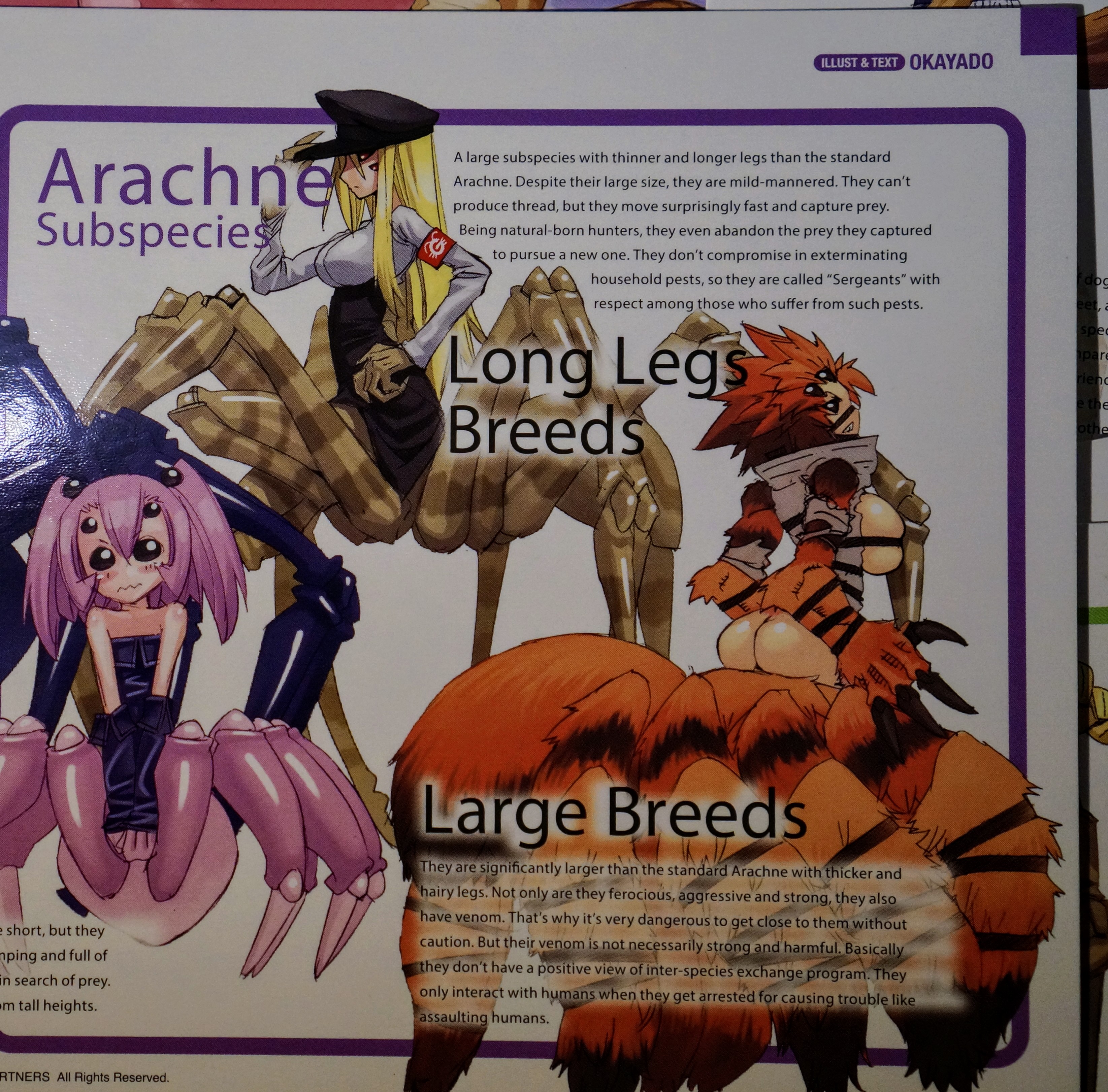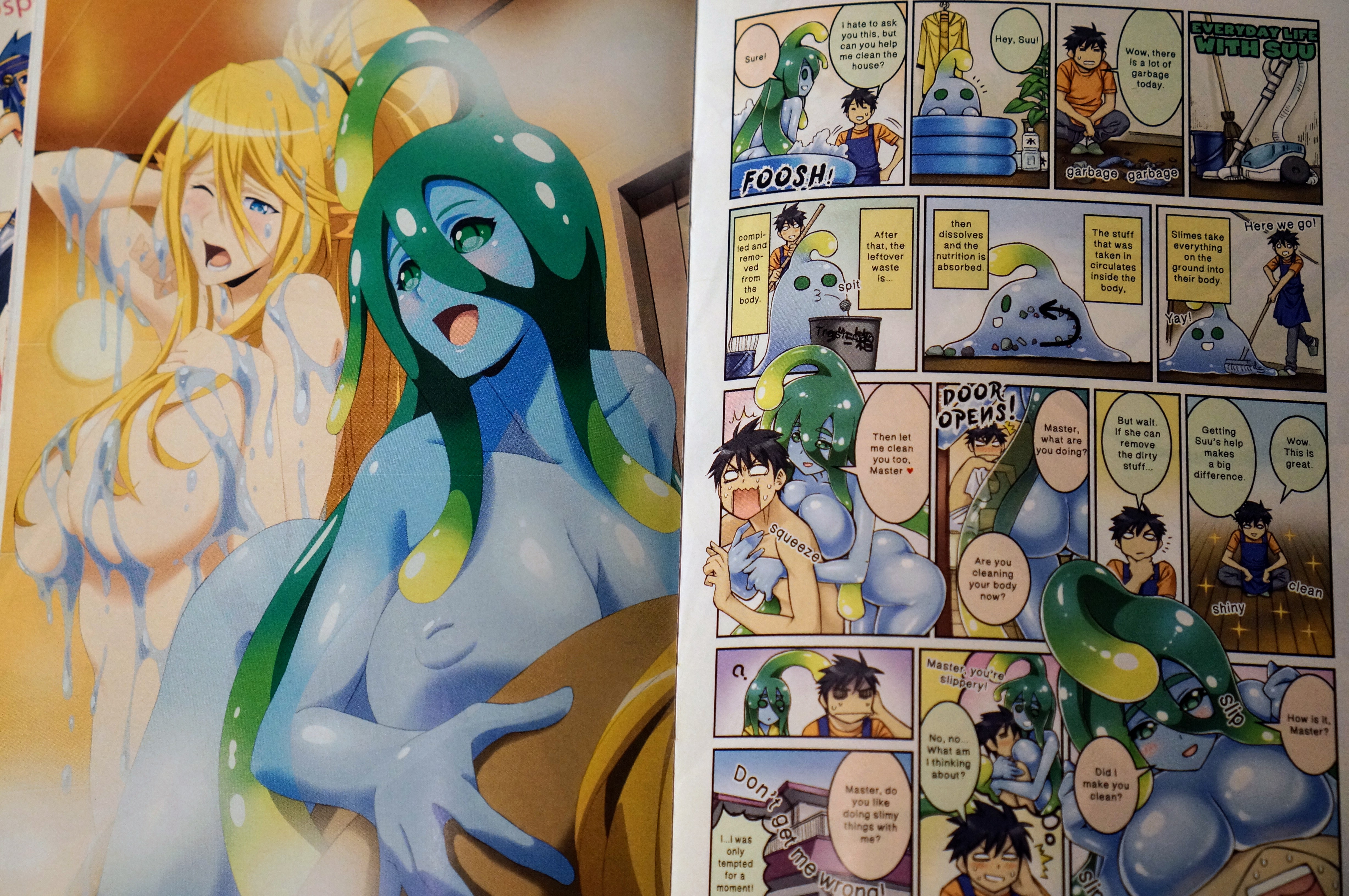 What's on the disc?
The release contains the same content as the US masters, with the addition of some of the OVAs which came out more recently. All of the content is fully dubbed in English and Japanese with subtitles as appropriate. You get:
All 12 episodes of the series
Everyday Life with Monster Girls web shorts (Monster Shorts)
Two OVA Episodes of Monster Musume, including the infamous Gym episode.
Clean Opening and Closing Animations
Music Videos produced by the various voice actors
Japanese TV Spots (limited translation)
Japanese Promo Videos.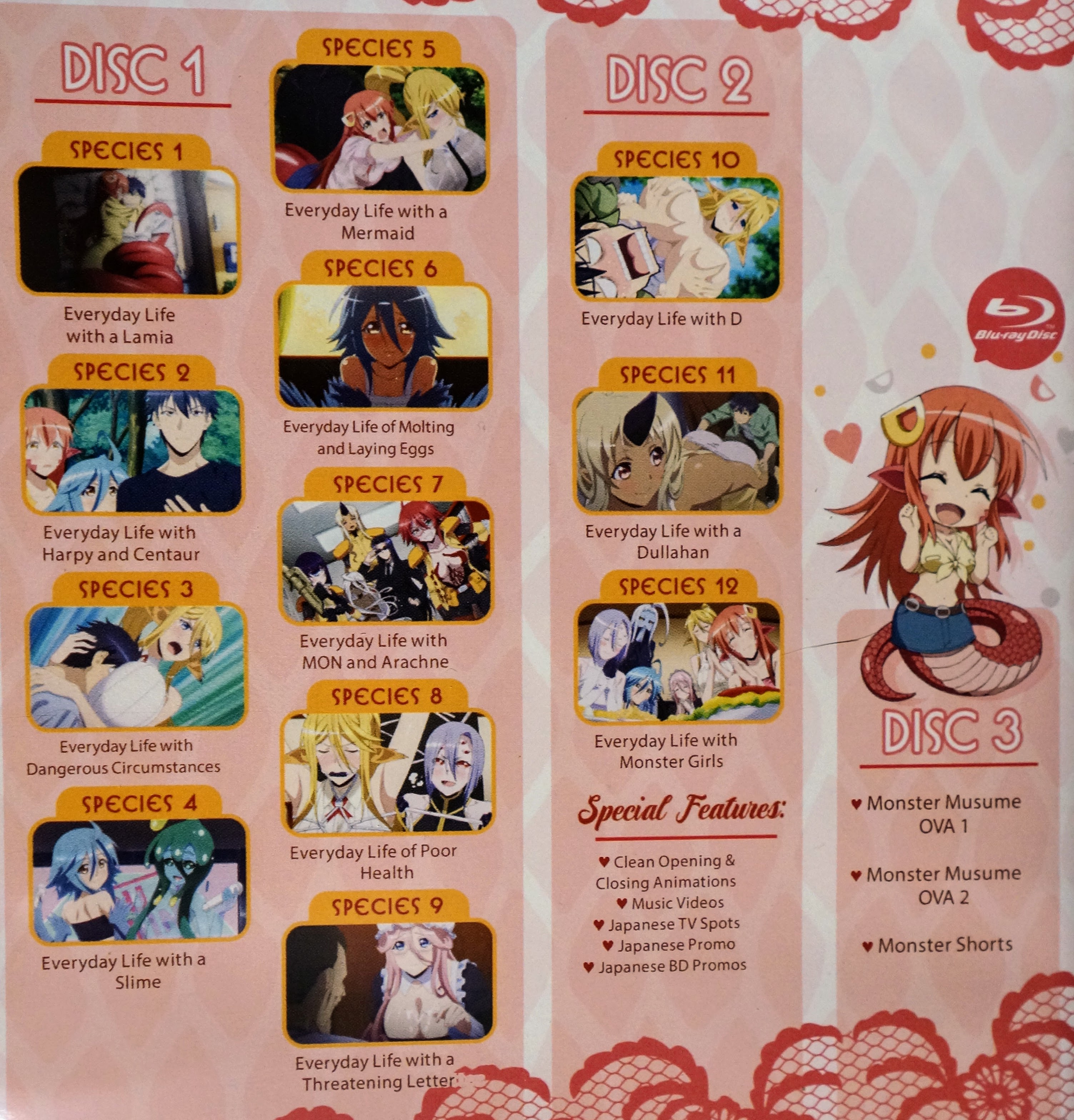 Why is this a perfect boxset?
Thank you for asking! The reasons for why this is perfect can be summed up in a single sentence:
"This set has no superfluous material, and is all quality content"
By this, I mean that this set literally has no pointless extras: no postcards; no posters; the artbook is a translated comic; the cards provided are actually in the anime end scenes and add to the enjoyment of the series; the box fits the content perfectly and, while there is a slight issue in the design of the box which has caused some community outrage, everything is excellent quality. (For those not in the know, the side of the box is supposed to have the series title, and instead its left blank with just the pattern and the BBFC and MVM logo. This is an error in design, but its negligible to be honest.)
The price tag is also very reasonable, considering there are over 6 hours of quality monster girl content. This was helped substantially by MVM having a 20% off all bluray sale post New Year's Eve. And when compared to the US import cost, its honestly peanuts.
Lastly, this is a true limited edition. There will be no more printed. This is it. This content isn't available elsewhere.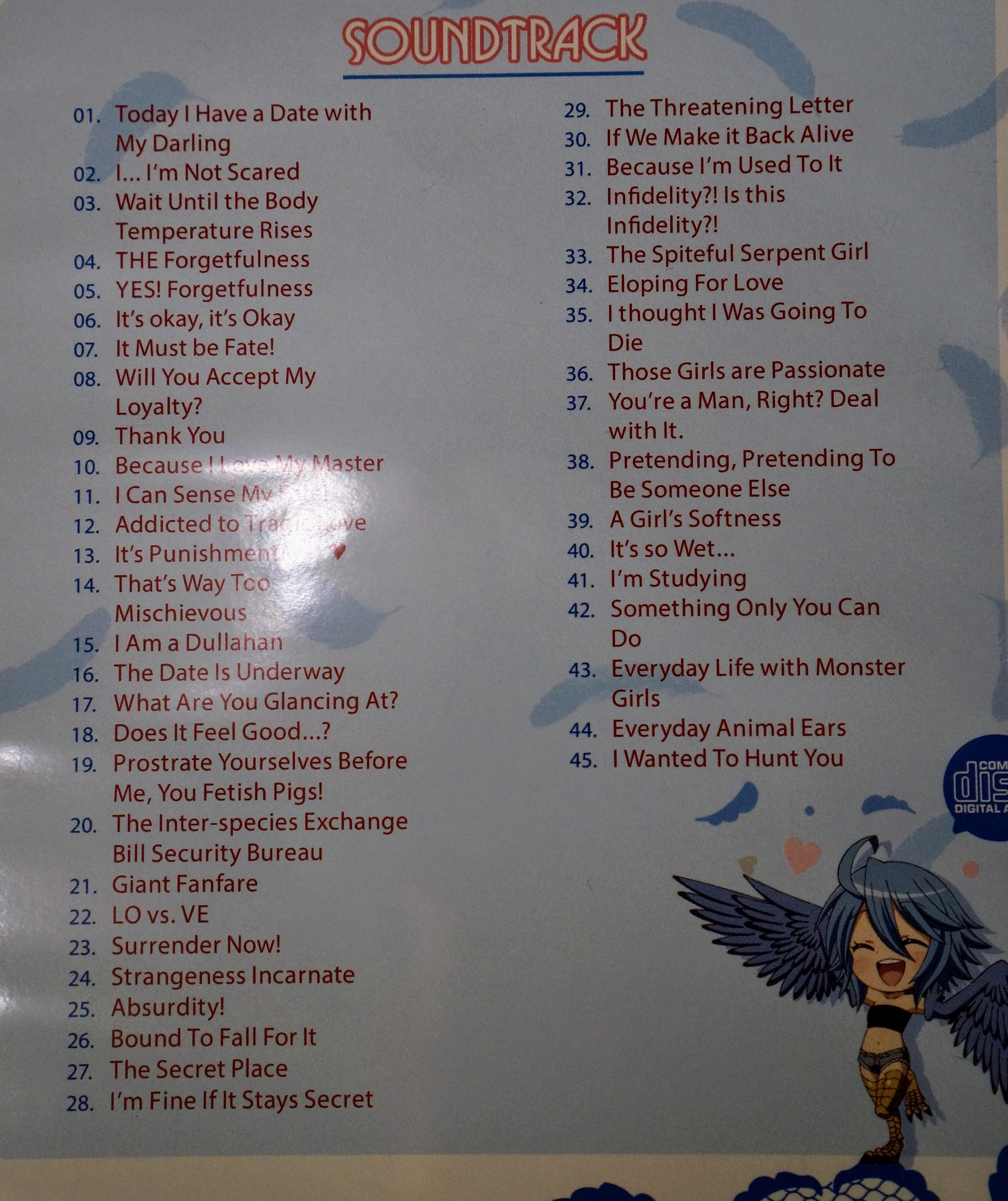 Summary
For me, MVM have hit a true home run. Other than including a 7 metre long pillow case in the box, there is honestly nothing more I would want in this release. And that, to me, is perfect. All I can ask is that this quality is maintained with the plethora of new series' being announced this year and in the future.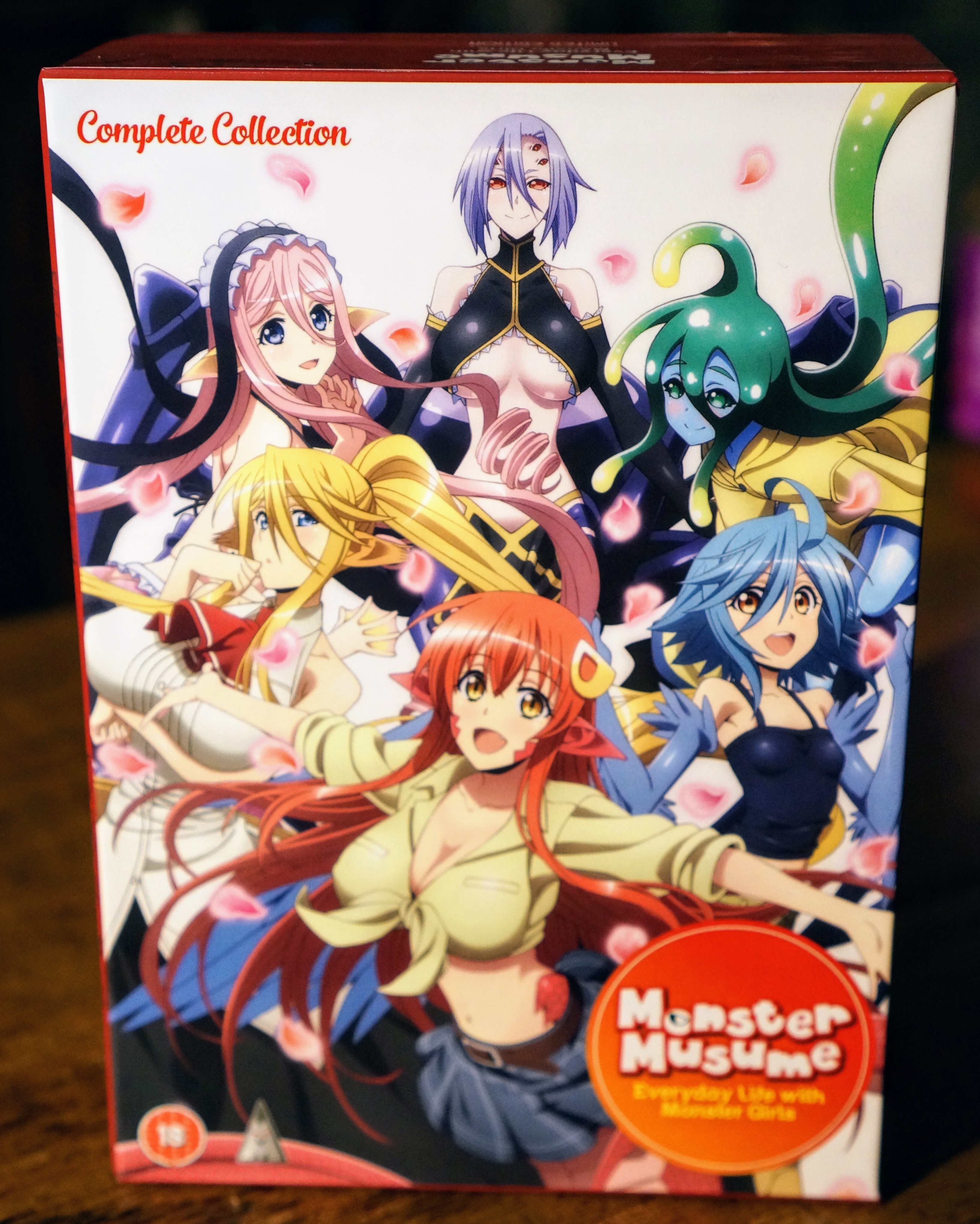 Other Stories: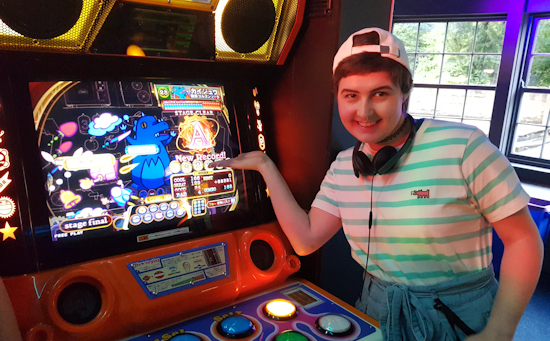 posted by Ross Liversidge on 11 Jun 2019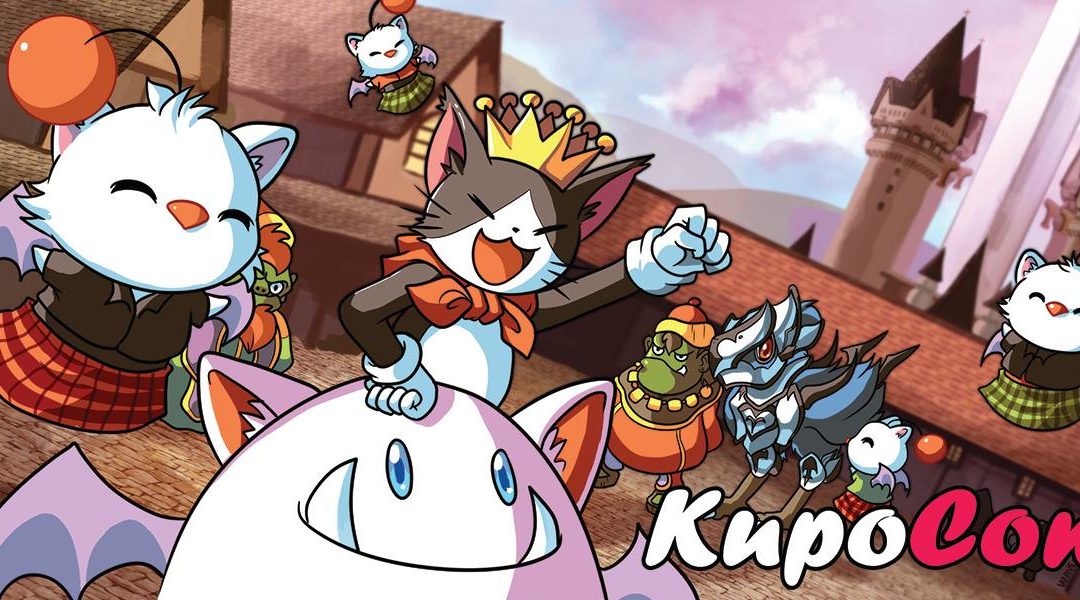 posted by Robert Mullarkey on 28 Jan 2019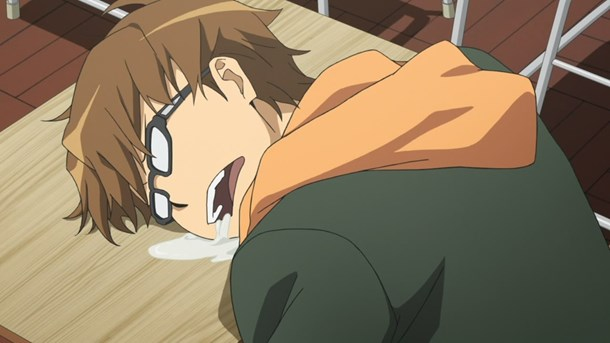 posted by Seb Reid on 23 Jan 2019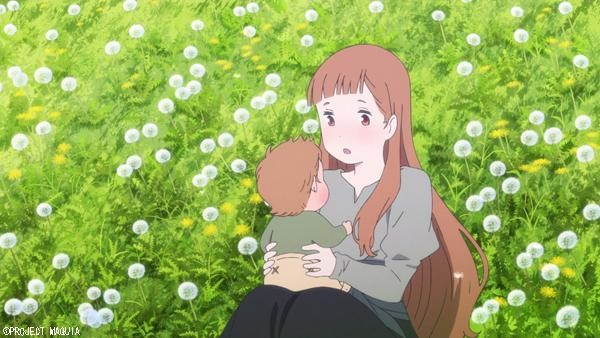 posted by Seb Reid on 30 Dec 2018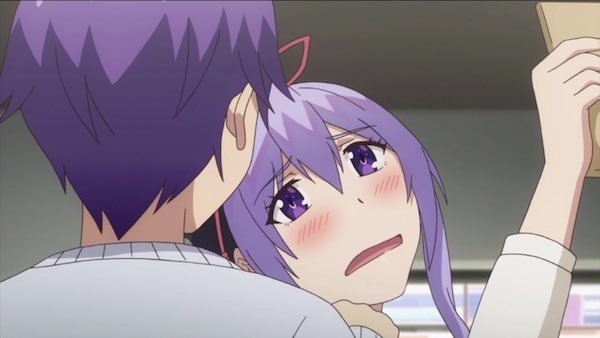 posted by Seb Reid on 29 Dec 2018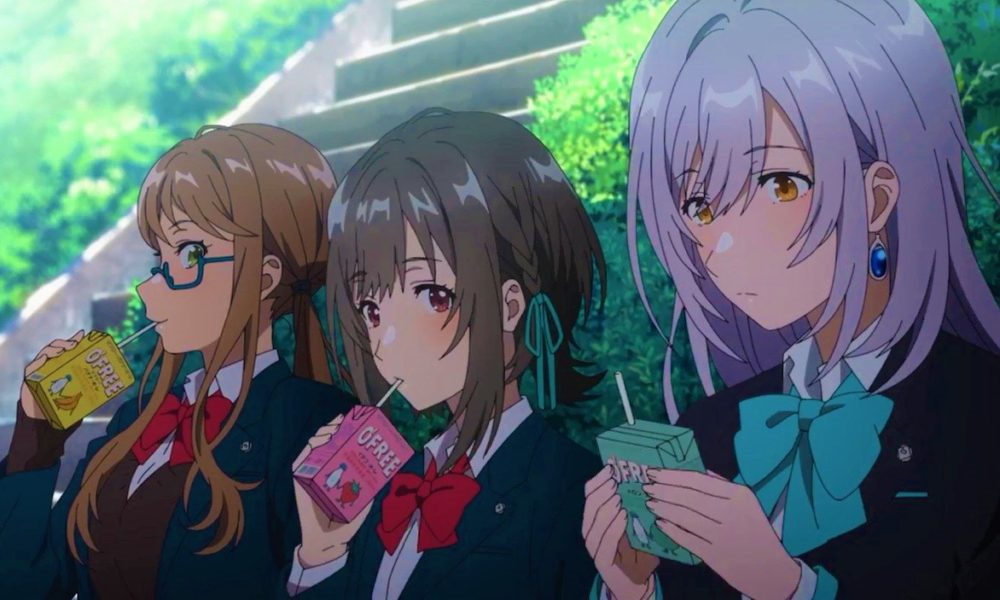 posted by Seb Reid on 28 Dec 2018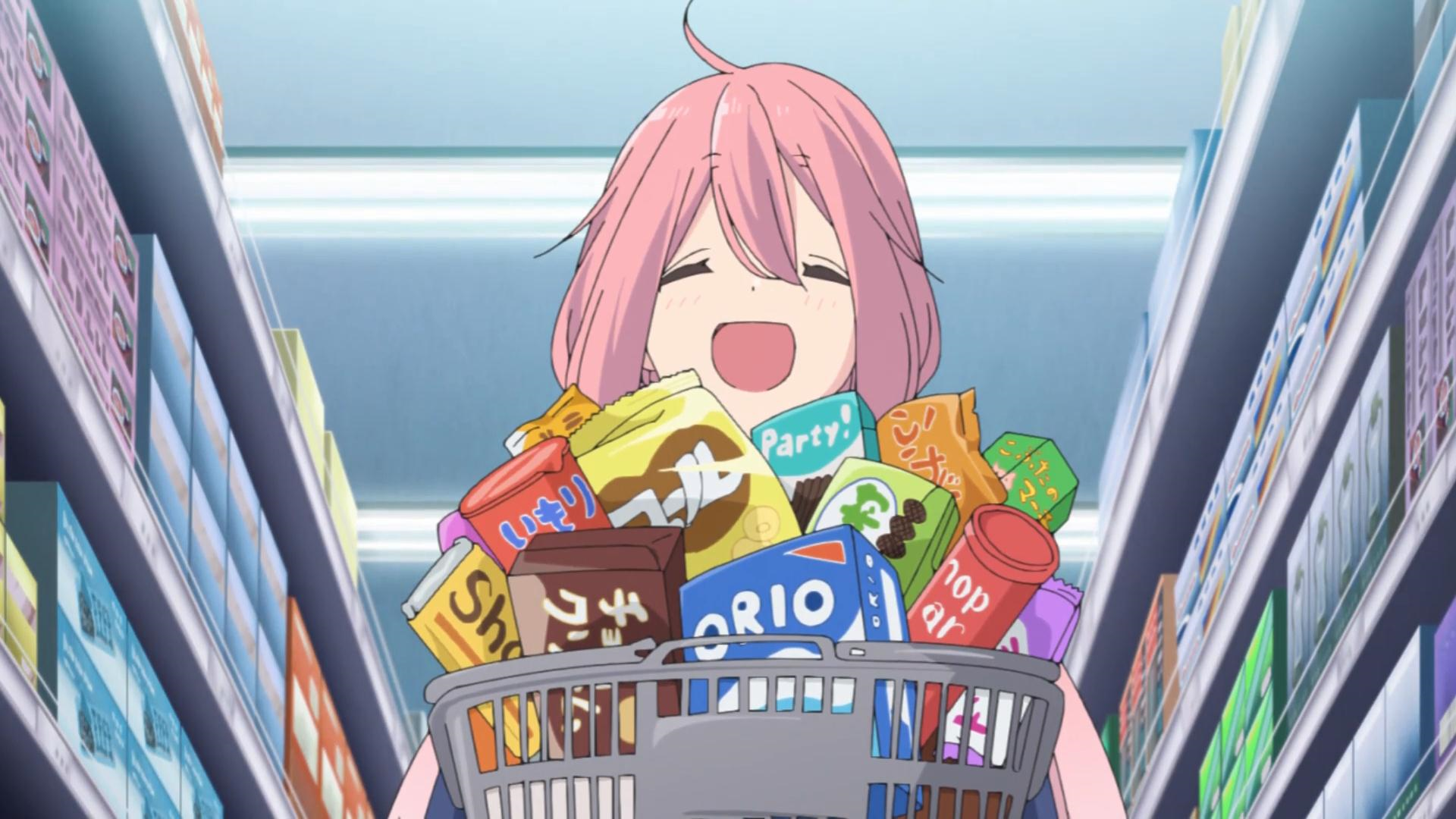 posted by Seb Reid on 27 Dec 2018