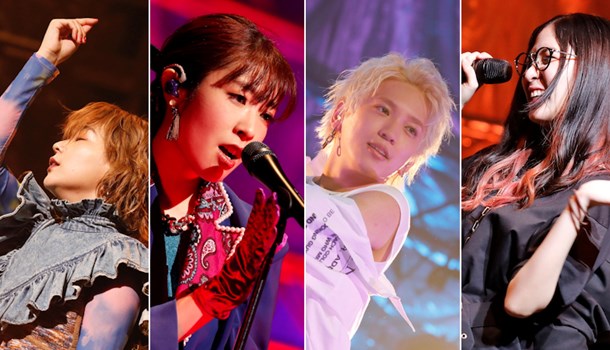 Lantis and Purple One Star New Generation LIVE 2020
Written by Ross Locksley on 02 Dec 2020
---
SETTING THE STAGE
I was rather surprised to receive an invitation to New Generation Live concert produced by Lantis and Purple One Star, but delighted to take a look at this most unusual event. The event was set up to promote a total of eight hot new artists being launched in 2021, so this was a terrific chance to see a preview of the ever-changing pop landscape in Japan!
Recorded on a soundstage live from Japan, the set was minimal but it gave an intimate feel to proceedings. Camerawork for a live production was lively and close-ups were sharp and well managed. It may have looked like an episode of Top of the Pops, but the technical execution was spot on.
The event was cast over two hours, with each performer taking two songs to the stage, a decision that allowed for each act to show their range but never outstay their welcome
The ticket was provided for us, but a tip for anyone wanting to watch one of these live shows, you must set your local PC clock to Japanese time in order to see the banner you're required to click for access - took a bit of working out before I was in!
That hitch aside, the concert began at 8:30pm JST, and our host was genial and enthusiastic - I might not have understood everything being said (my conversational Japanese is very rusty) but I certainly found him an engaging host.
Without further ado, let's look at the acts: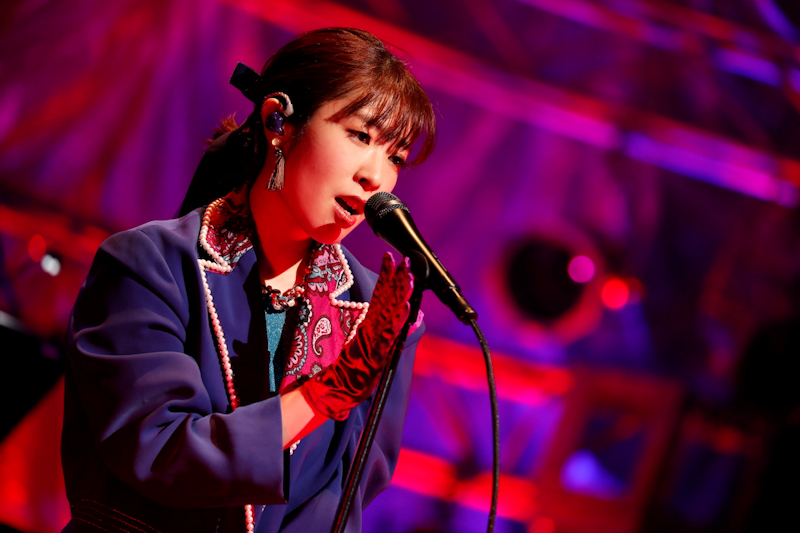 Furihata Ai
Also known affectionately as Fururin by fans, Furihata Ai is an up-and-coming voice actress with roles in popular anime titles like Love Live! Sunshine!! and Orange. Her first outing as a solo artist, she opened the show with two tracks from her first mini-album Moonrise.
Pool Side Cocktail begins with a haunting, ethereal melody that breaks into a more exuberant ballad - to my ear at least this had a a pleasingly retro quality which eased me into the show very nicely indeed. CITY had a much faster pace, which ably showed the artist's range and set us up for the acts to come.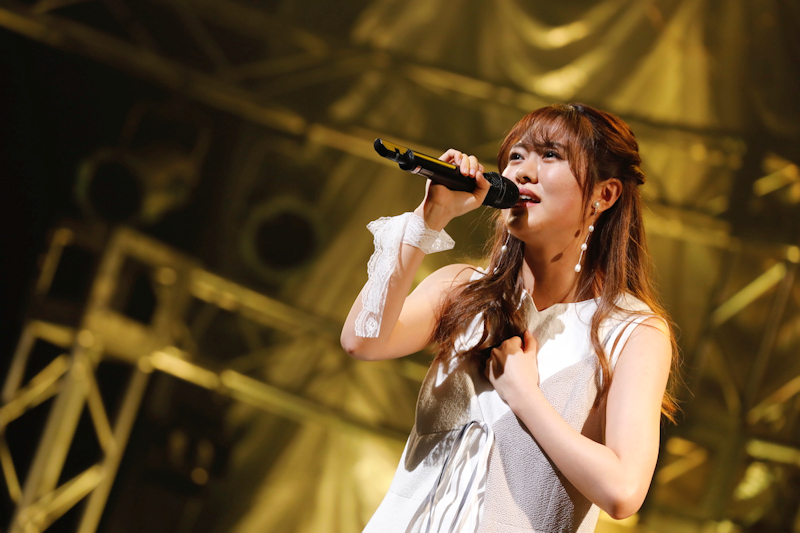 Marina Horiuchi
Marina will make her major debut in March next year after being a member of various girl groups, and here she showcased two of her upcoming titles, Nano Hana and Welcome to Nanoland.
The opening track had a wonderful drumming march with some lovely acoustic accompaniment to back up the vocals, making for a laid back and endearing debut. The follow up track was far more lively and celebratory affair with a very energetic performance.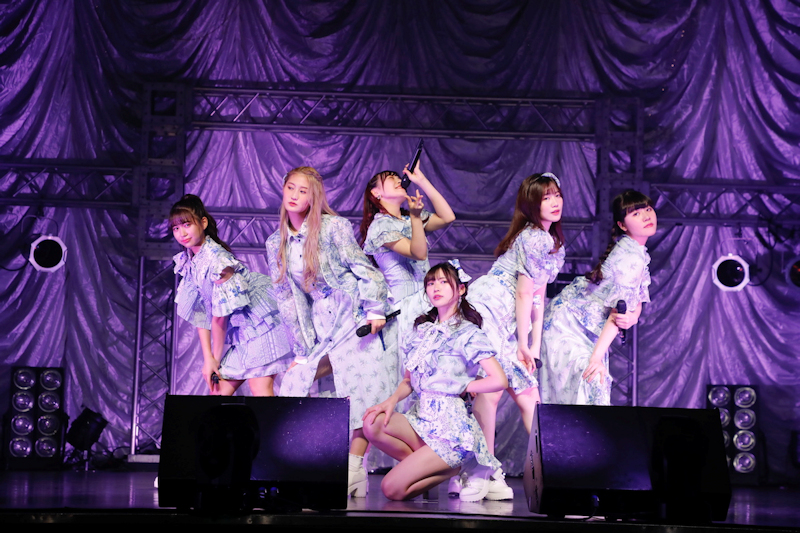 Arcana Project (Official Page)
Arcana Project are a girl group who base their worldview on Tarot cards - consisting of 6 members (Usa Sakurano, Hana Hanamiya, Shion Aida, Aozora Sorano, Mai Sasaki and Hikaru Amano), the group performed a lively set. Their first song, Campanella Resonating Sky had lots of energy, which each of our performers moving gracefully across the stage. The second song, Hitrigatari, was a highlight of the whole show. With lively vocals and a showcase for each artist, this was a characterful and exuberant example of Japanese girl groups. If this performance was any indication, they have a bright future ahead of them.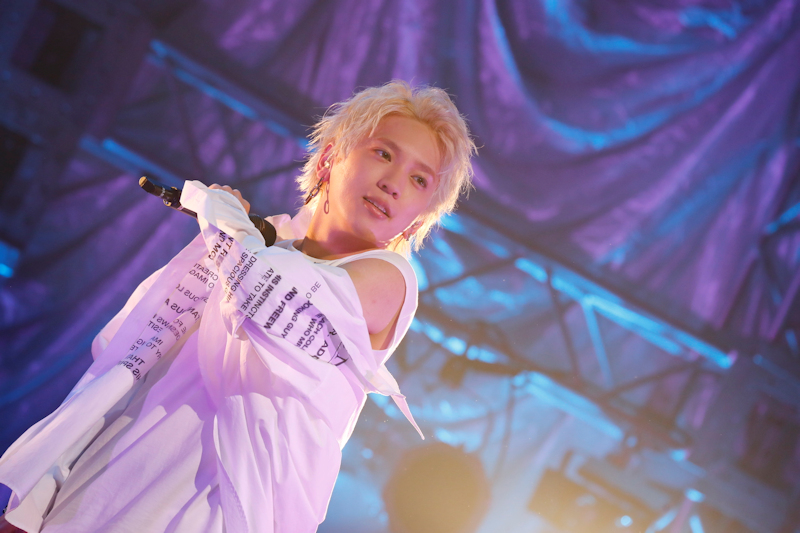 Takao Sakuma (Official Page)
Scheduled to debut in January next year, Takao Sakuma brings an edgy air to his performance, looking far too cool in his trendy attire, he offered up performances of Chase the Core and LIP with the swagger of a seasoned pro.
His opening salvo, Chase the Core, will be used as the opening theme song for the TV anime Skate-Leading Stars, a multi-platform franchise that should certainly get him some attention. This was a fast paced track which was delivered with confidence and flair - it was clearly well rehearsed and he certainly poured all of his energy into his performance. LIP was a more playful track with a street vibe and a sensual delivery, and was one of my favourite performances of the evening. I'm sure the girls will go crazy for him!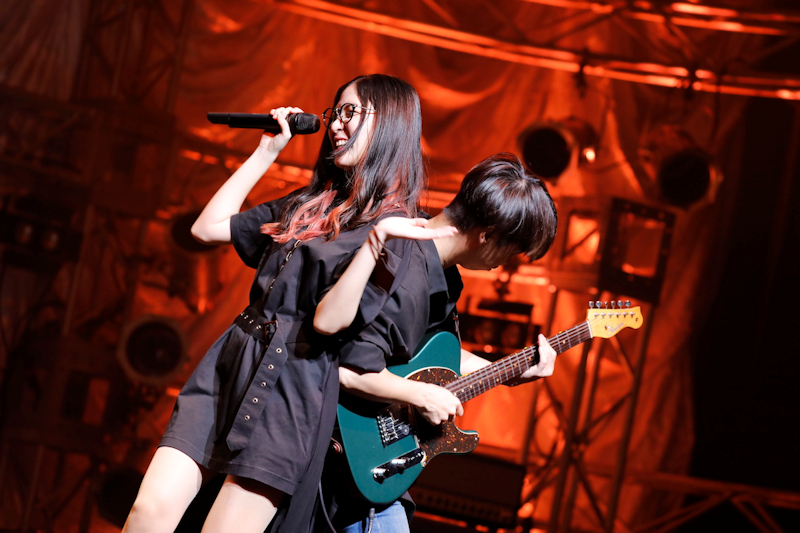 Minda Ryn (Youtube Channel | Official Site)
Hailing from Thailand, Minda is a popular "anisong" personality with a lot of entertaining videos on her youtube channel. She made her debut this month and performed BLUE ROSE Knows and START.
The performance was bright and lively, with Minda showing lots of confidence as she bounded across the stage and clearly enjoyed herself. She has a natural rhythm and her energy was clearly shared by her band, who also had lots of personality and were tremendous fun to watch together. She's going to be one to watch.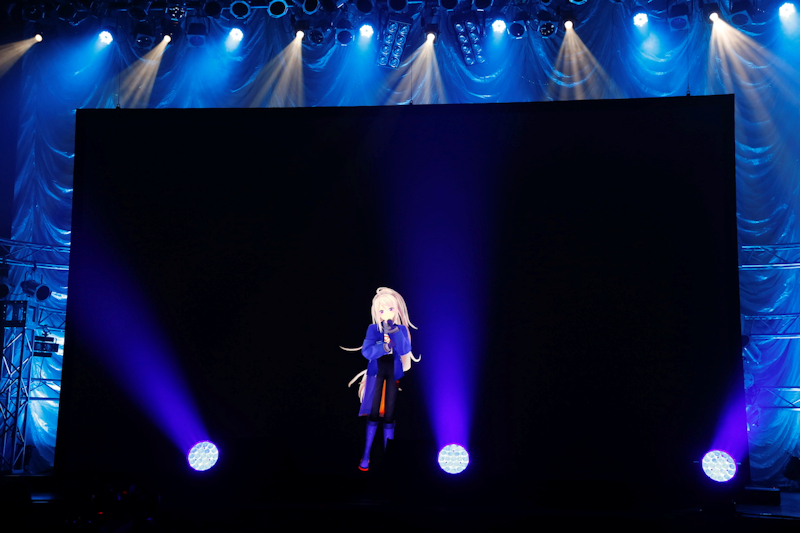 Kaede Higuchi (Vtuber - Official Page)
This was my first real experience of watching a Vtuber, and Kaede was certainly entertaining - performing MARBLE from her debut single and Answer Song from her first album which will be released on December 16th.
I've never sat through a performance by a virtual idol before so wasn't sure what to expect, but the music was catchy and Kaede herself had bags of personality and charm in both performance and interview. The music was a polished and enjoyable fast-paced rock set that put me in mind of May'n's anthemic and addictive qualities. I loved the guitar riffs on both tracks.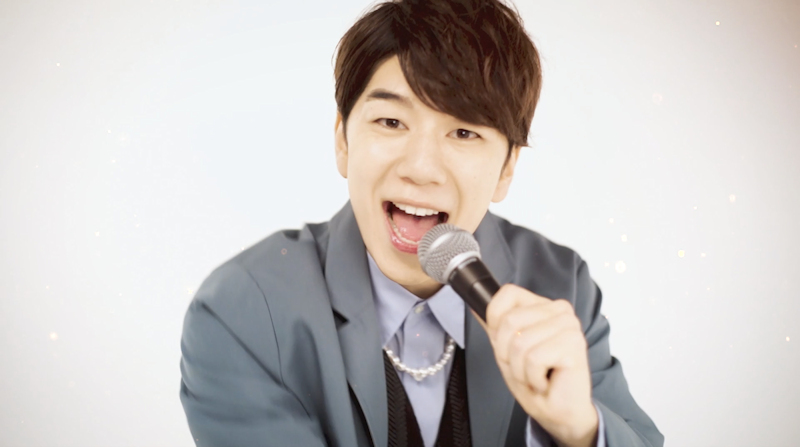 Koutaro Nishiyama (Official Site)
Making his debut in October of this year, Koutaro Nishiyama, already an award-winning voice actor, provided tracks from his mini-album CITY - Midday Stella and The Superb Night is Here. Whilst this wasn't a live performance, the recording was unique to this live broadcast. With the first track's lively opening, featuring a welcome infusion of jaunty jazz-inspired riffs, he's a polished and engaging performer. The Superb Night is Here was a more leisurely easy-listening affair which I can see making it to my office playlist. He came across really well in his interview, being open, relaxed and thoughtful.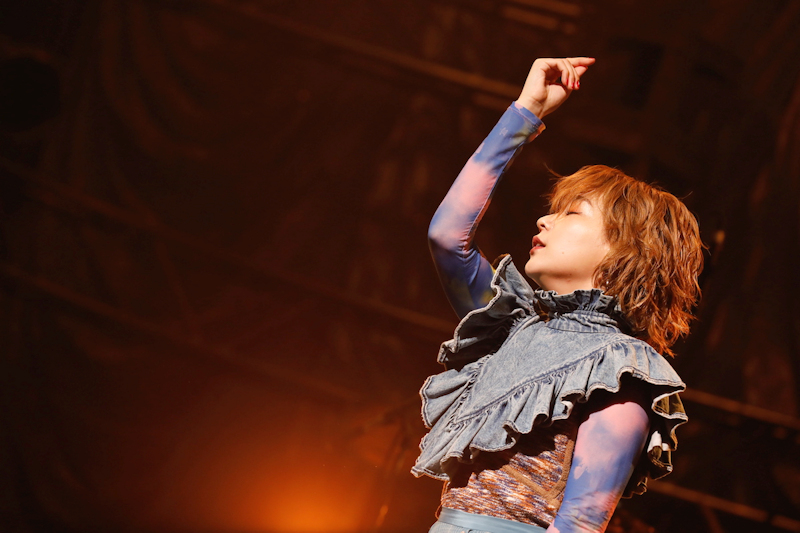 Kanako Takatsuki (Official Site)
Kanako made her debut as an artist in October and performed songs from her first single - Anti World is the OP from a recent anime called "I'm Standing on One Million Life, which was broadcast in October of 2020. She also performed Aisherteru ♡ Gram.
You may know Kanako Takasuki from her voice acting for Love Live! Sunshine!!, and as an active member of the Aqours group from the same show. She has also serves as a vocalist for the vocal and performance unit BlooDye that began performing in June this year.
Anti World was as catchy as you'd expect from an anime opening, with a fast beat and lively lyrics, all delivered with an explosive energy! Aisherteru ♡ Gram was a much more playful song, which was a perfect closing to the evening. Again, the artist was clearly enjoying herself on stage, and it would be lovely to see her again with a crowd to project all that positivity back to her.
A UNIQUE EXPERIENCE
It was a great privilege to be invited to attend this performance and watch so many future stars make their live debut to the world. The lack of an audience made the whole event feel more intimate, though I would love to see the performers in front of an energised crowd. Every act had their stand-out moments and it was clear that everyone was giving it their all for the everyone watching at home, which was hugely appreciated.
I've included links to the official pages for each artist so that you can discover more about them for yourselves. Hopefully my descriptions will give you an inkling of what's for you, but I'd urge you to give each a listen as I'm sure you'll be hearing a lot more from all of them in the future!
Our thanks to Lantis and Purple One Star for the invitation.

About Ross Locksley
---
Ross founded the UK Anime Network waaay back in 1995 and works in and around the anime world in his spare time.
---