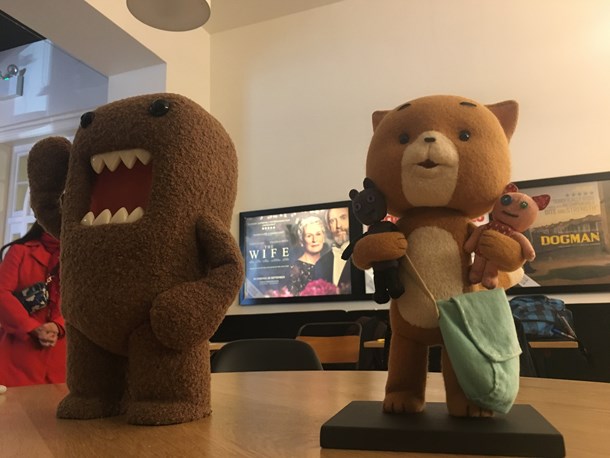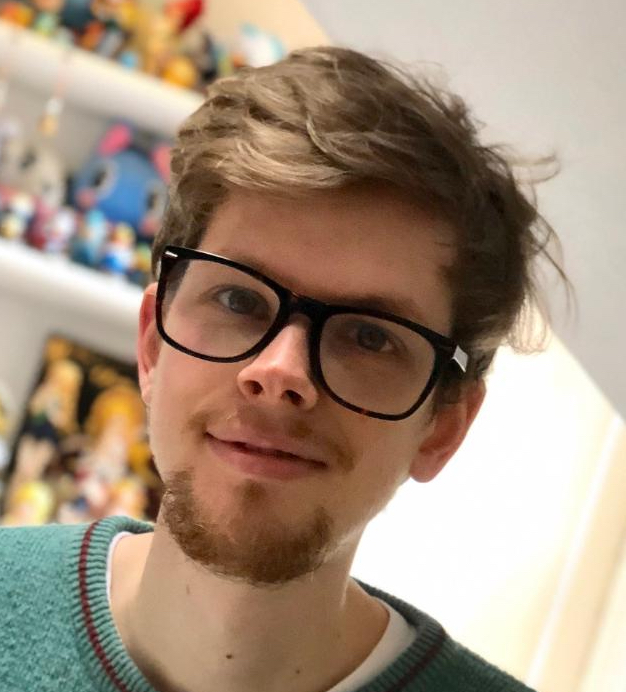 Author: Alex Jones
---
Alex has been writing for UK Anime Network since 2014, and has been raised on a nutritional diet of anime, giant robots and spandex-wearing superheroes.
---
Stop-Motion Masterclass
This year's Kotatsu Japanese Animation Festival in Cardiff played host to two very special guests - veteran stop motion creators Tsuneo Goda and Hirokazu Minegishi. These names might not mean much to you at first, but these are the minds behind NHK mascot (and arguably global icon) Domo as well as a number of other popular stop-motion shorts created in Japan. 20 years ago Goda created the fuzzy brown dinosaur creature as a competition entry to find NHK's new mascot, and following his victory would go on to team up with award-winning animator Hirokazu Minegishi to create the various Domo shorts that have invaded both television screens and the internet. In 2003 Goda started his one man company Dwarf, with Minigishi and producer Noriko Matsumoto joining him three years later along with a few others to become a fully-fledged studio.
The pair hosted a number of different events across the three-day festival, as well as signing autographs and even providing some exclusive swag to be won at the festival raffle. The first of these events was a "Tsuneo Goda and Hirozaku Minegishi Masterclass", featuring a number of shorts that the pair have produced over the years (many of which are rarely screened outside of Japan). These included;
Mogu & Perol (2018)
To & Kyo (2017)
I'm Also a Bear (2011)
Oui Oui (2014)
DOMO-KUN and the EGG (2005)
By Your Side (2014)
Komaneko - The First Step (2003)
Komaneko - Real Friends
Following that the pair took to the stage to give a brief history of their careers and how Dwarf came to be. Goda even showed off his original Domo sketch, which he said was done at 3am the day before the competition deadline. He also revealed that at the time he had absolutely no idea what Domo was as he was drawing it and was surprised NHK chose it as a winner. An interesting bit of trivia was that the judges took a liking to Domo because his (non-moving) mouth reminded them of a 16:9 television screen. Domo was also originally envisioned as a person in a suit rather than a stop-motion puppet, in a similar vein to Chewbacca (Goda professing his love for Star Wars). The producer Goda was working with at the time originally suggested 2D animation, however stop-motion animation was eventually settled on after seeing some of Minegishi's previous advert work using the medium. The pair even brought along the actual Domo and Komaneko puppets used in the shorts, put on display outside the theatres for attendees to come and have a look at.
In addition to this event the two each had their own individual workshops that they hosted over the weekend, with Goda running two classes on the basics of character design. Meanwhile Minegishi hosted a special animation demonstration, taking the Domo puppet that the pair had brought along with him and animating it using the actual software they would use back in Japan. We got to see Domo run, sweat and even wave goodbye as Minegishi took questions from the audience while working. Seeing the master at work showed just how much skill there is to stop motion animating, not just in getting all the movements fluid for mere seconds of animation but also hearing that a whole day's work produces mere minutes of finished animation. Stop-motion is a far smaller operation in Japan than it is here in Britain, both in terms of production and popularity. So to witness this all first-hand, as well as see these wonderful shorts filled with memorable characters and backdrops shows just how much of a labour of love this is.
Other Stories: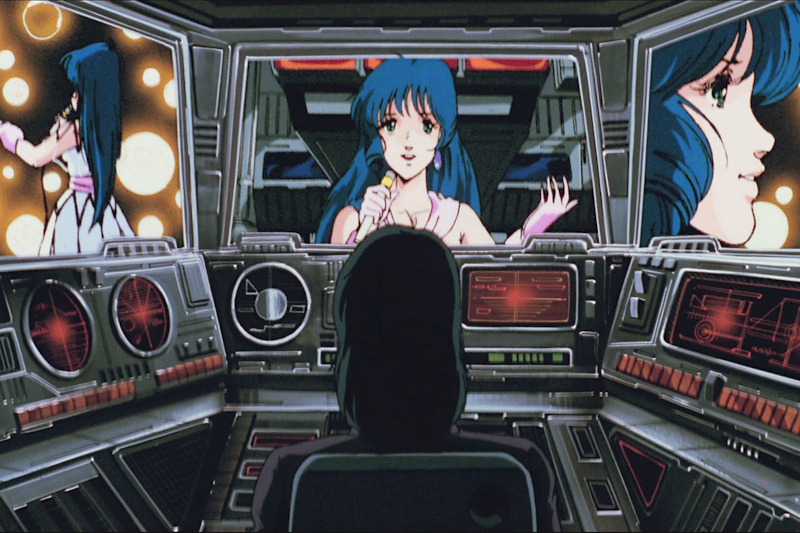 posted by Ross Liversidge on 08 Jan 2020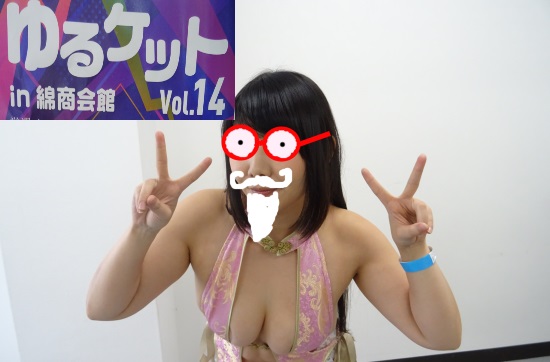 posted by Dan Barnett on 19 Dec 2019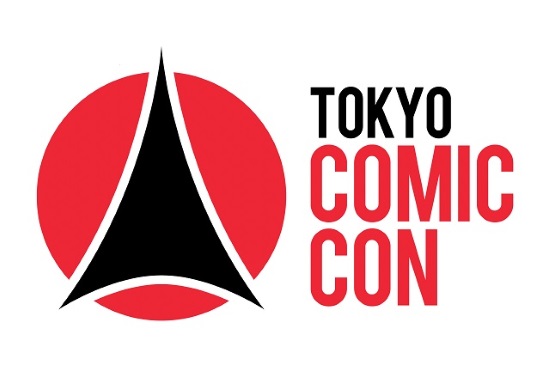 posted by Dan Barnett on 05 Dec 2019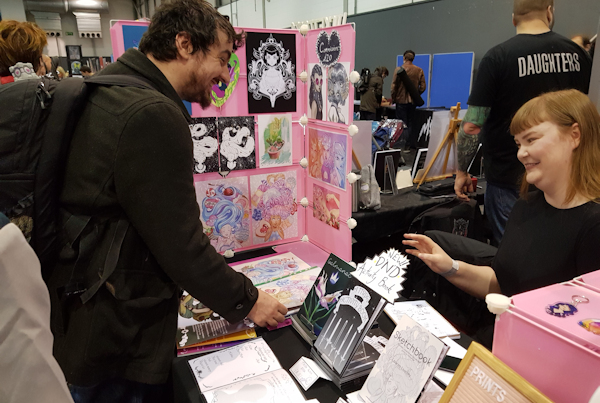 posted by Dan Barnett on 18 Nov 2019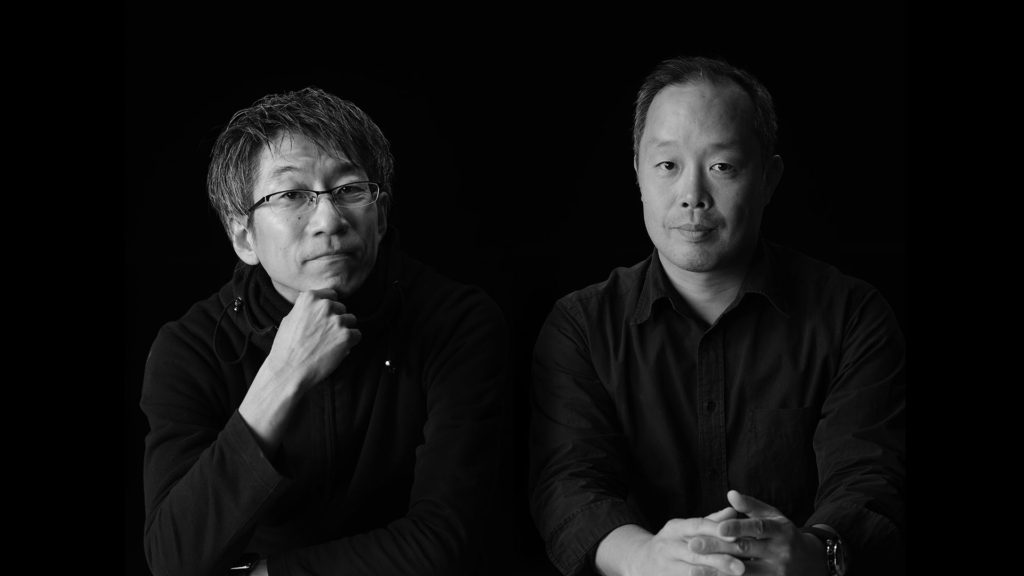 posted by Alex Jones on 18 Oct 2019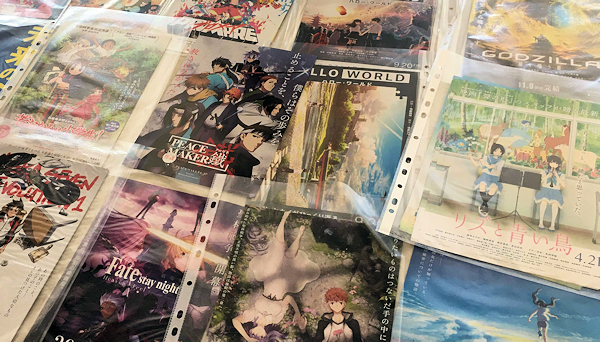 posted by Alex Jones on 12 Oct 2019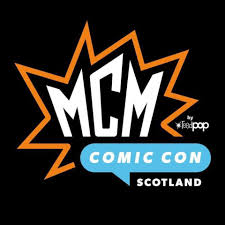 posted by Robert Mullarkey on 30 Sep 2019