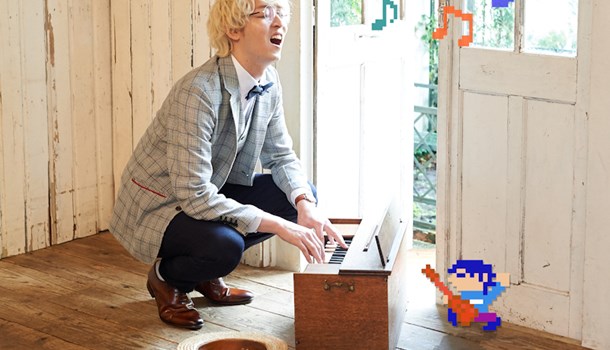 Hige Driver - Exclusive Interview
Written by Luther Dickson on 09 Nov 2020
---
Hige Driver is one of the most sought-after composers in the anime and games industries. His work has been featured in Kancolle, Monster Musume, Monthly Girls' Nozaki Kun and many more. We were lucky enough to get the chance to ask him some questions to find out more about the chiptune master.
Firstly, congratulations on your recent marriage, and your exciting new Youtube channel!
Hige: Thank you for your kind words!
In episode zero of HigeTV, you told us that you grew up listening to punk bands such as Green Day and The Offspring. Which of their songs do you most enjoy? (Has to be Good Riddance and The Kids Aren't Alright for us!) Have you ever seen them live? Our senior editor Ross saw Green Day in Leeds 2 years ago and still won't stop talking about it!
Hige: There is a lot of songs that I like from Green Day, but I think the most memorable one will be "BasketCase" as it has the most catchy melody and I feel it is really cool in general. It left a deep impression to me since the first time I heard it.
As for Offspring, my favorite will be "All I Want". It was used in this game called Crazy Taxi and it matches the game pace really well, super cool!
I have only saw their live on YouTube so far, so I hope to catch them live on day!
You've just released your compilation album, Higekore. Aside from Maware! Setsugetsuka, could you tell us about your memories with any of the other songs?
Hige: All the songs in the album is meaningful for me but the last track in the album "Koko kara, koko kara" have special place in my heart because I was going through some difficulties and the song did cheered me up, also the anime (A Place Further Than The Universe) was very touching too.
After moving to Tokyo ten years ago, what was your first big meeting, and how did it go?
Hige: Meeting my wife in Tokyo is definitely the biggest thing I had in Tokyo haha, I met her for the first time during the production for "Monthly Girls's Nozaki-kun".
Your hometown in Yamaguchi and your current residence in Tokyo are both in southern Japan, so they do not receive snow in the winter. Do you often travel to northern Japan to enjoy the weather, or things like the Sapporo Snow Festival?
Hige: I actually prefer warm place, so I tend to travel to the south. But since the food in Hokkaido is really good and it's a really nice place I would love to go there again sometime.
What inspired you to start creating music?
Hige: My elder brother bought a guitar when I was in middle school, and playing it back then was the starting point for my love towards music.
Has being married affected your career, or changed your view of life?
Hige: Up until now I have been just thinking for myself as I am alone in Tokyo, but now I have learn about how to care and think of others too.
Are there any challenges in your career that have not gotten easier with time?
Hige: I can't really pinpoint those out, but I have to say even after years in this industry there is still a lot of stuff I have yet to master, and I'd like to challenge it as I go along.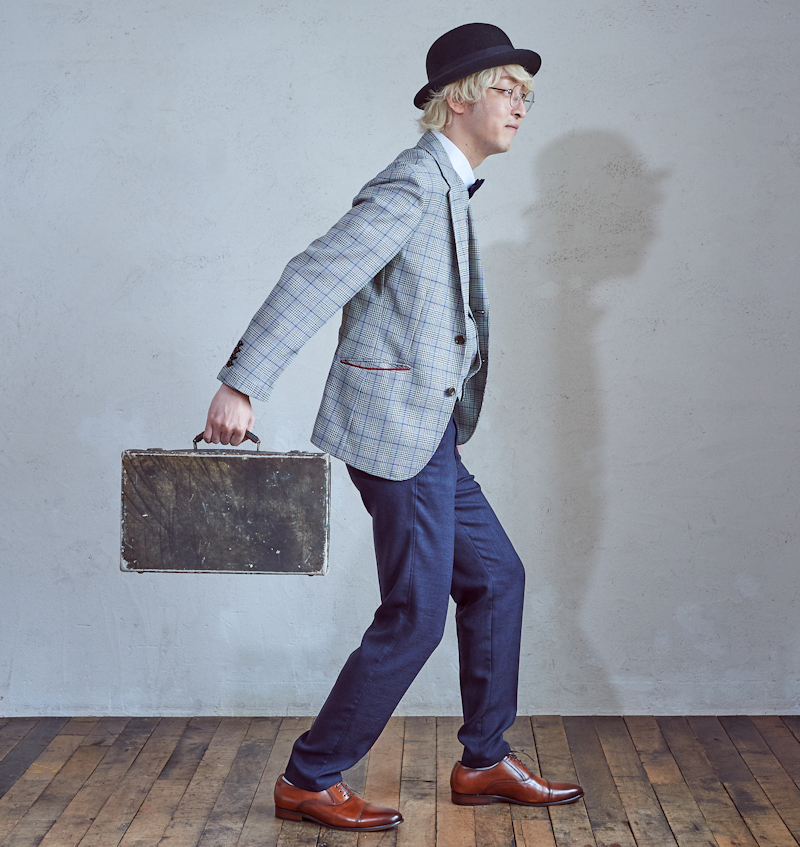 What would you say is the strangest thing you have drawn inspiration from?
Hige: At first I can't really decide the title of the song "Koko kara, koko kara" that was written for the anime "A Place Further Than the Universe" until I chance upon this highway sign in front of my house.
In Japan normally before you go up a highway there will be a sign telling you "From here on the speed limit is 40km/h", "Koko kara" means "From here on" in Japanese, So I thought it is a great name that suits both the anime and the song too because the mood is "Let's do our best from here on!"
What was it like for you to hear your music featured in an anime or game for the first time?
Hige: Back then I was poor, and my house didn't had a television so I watched the anime through the small screen of my cell phone. I was really touched when I saw "Hige Driver" in the credits during the ending of show.
Which of your peers do you most admire of look up to?
Hige: There is a lot of people that I admire within the same office too, but I really look up to Hidekazu Tanaka from MONACA. Even though his music is very complex but he can keep it catchy and easy to listen to.
If you could choose any manga series to be adapted into anime, what would you choose to work on?
Hige: Currently I can't think about any manga adaptation, but if I can choose to write a song for something I would love to write for Crayon Shin-chan some day as I really love that show.
What do you listen to when you want to relax?
Hige: Nujabes and Lo-Fi HIPHOP.
What is your favorite food? What foods do you least enjoy?
Hige: I love Sushi, Eel (Unagi) and Katsudon but I don't like raw carrot.
If you were not creating music, what would you be doing?
Hige: Since I actually have teaching certification, I might be a teacher in some school.
What is the highlight of your career so far?
Hige: There is a lot to choose from so it is really hard. But if I were to choose something that happened recently it would be about my marriage, it was picked up nationally on a scale above my imagination and I received many blessings from everyone, I felt that it was really touching.
Do you have any memories of your live DJ performances that stand out to you?
Hige: My deepest impression will be when I performed at this event called VAX2018 in Malaysia. When I played Maware! Setsugetsuka the crowd went really wild and started spinning around, it was very memorable to me.
What are some of your favorite video games?
Hige: There is a lot of game that I like, but recently I'm playing Splatoon 2.
Where would you most like to travel to perform your music?
Hige: As I didn't had much chance to perform at Europe before, I hope to go back there again someday to perform. And because I am a big fans of Beatles, I hope to visit Abbey Road when I am in UK.
How did Hige DriVAN come about?
Hige: Back then I wanted to perform as a band so I started a crowdfunding project using Campfire.
Is it difficult to write music as a group when you do so much work alone?
Hige: It's different from when I'm writing alone because I get to receive ideas from others too, it is fun!
What is your favourite anime of all time?
Hige: There is a lot of anime that I like, but the one I'm most influenced by might be Crayon Shin-chan as I have been watching it since I'm a kid.
Do you have a message for your international fans who can now get to know you better via Youtube?
Hige: I am excited and happy to know that there is a lot of other anime fans overseas too. So I will be thankful if through this channel I can introduce and get more fans to like anime and let more people listen to my music at the same time.
Thank you very much for your time!
Hige: Likewise, thank you so much!
You can watch Hige Driver on his brand new Youtube channel, which is updated regularly with insights from the composer! View the first episode below!
About Luther Dickson
---
Luther is a lifelong anime and manga fan, musician, and self-proclaimed professional loner.
---