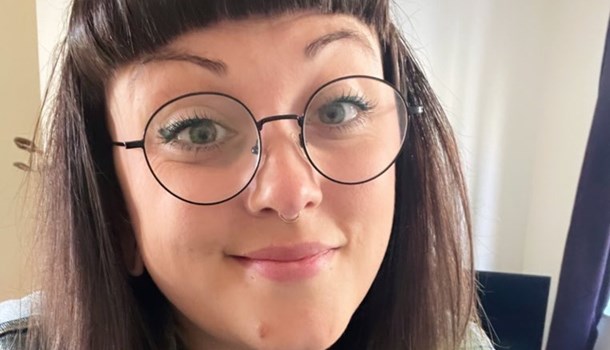 Chloe Green Thought Bubble Interview
Written by Ross Locksley on 11 Nov 2021
---
Hi Chloe, thanks for agreeing to chat with us – can you give our readers some background on your position at Thought Bubble?
Hello!! Thank you for having me. Yeah, I started at Thought Bubble in early 2019, I had come from a corporate job which I had been fighting to get out of it for ages, so getting the job was an absolute dream. The team behind the festival is tiny, we all chip in on every role you can imagine, so although I'm the Festival Manager now, I get involved in everything, from doing the graphics to organising guests, creating floor plans to curating the exhibitors. It's definitely a job where no two days are the same!
What are your personal interests? Is it comics and sequential art in general or are there certain styles and stories you gravitate toward?
I have always loved art, always loved illustration. And I was into the classic superhero comic books when I was a teen; X-Men, Fantastic Four. But now I am a massive fan of autobiographical comics and non-fiction stuff. Anything with a nice sad theme.
Is there anything like commissions or original pieces you've bought at Thought Bubble that you have special memories of?
In 2019 we brought over Jhonen Vasquez, and that was a particularly special one for me; his comics were some of the first non-superhero stuff I got into, totally opened me up to the possibilities of comics and what they could be. I would get the train into Leeds when I was 13-14 and go into Travelling Man to buy his stuff. And now, almost 20 years later I'm working alongside Travelling Man, at a comic convention, and bringing Jhonen over to meet his hoards of fans, that are just like me. He drew me a little sketch of Filler Bunny, and I have it framed on my desk. Its very special.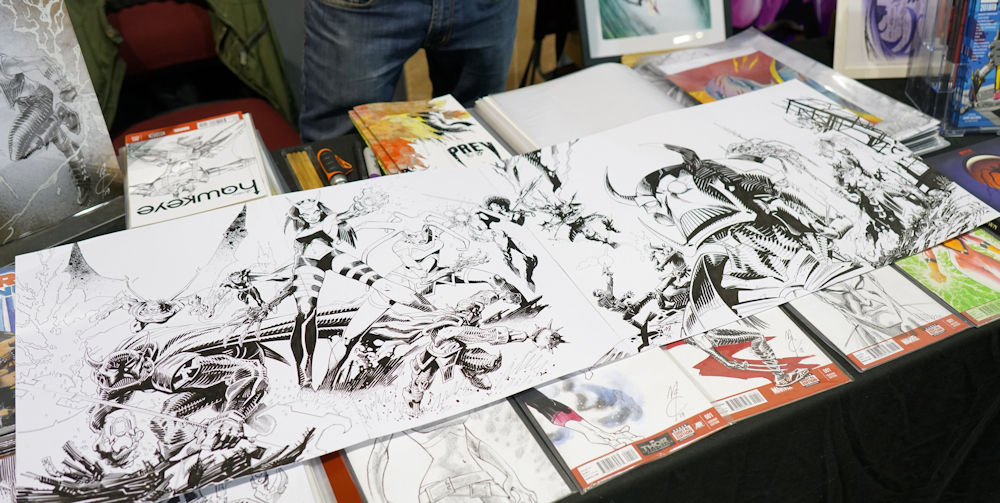 Are there any series you discovered at the event that became favourites? (Mine would have to be Giant Days by John Allison)
Giant Days is such a good one to have discovered at Thought Bubble! I'm not sure I can think of any particular series, but I have a huge pile of one off comics that I've discovered by them being exhibitors or guests at the convention; ones that spring to mind are Retrograde Orbit by Kristyna Bacynski, anything by B. Mure, and everything from Avery Hill.
Who are you most excited to see at this year's event?
James Tynion and Alvaro Martínez Bueno! I am reading Nice House on the Lake currently, so that's an exciting team to meet. I am really looking forward to seeing Caspar Wijngaard do the live sketching panel.
There seems to be an expanding market for cover artwork from artists like Clarice Menguito (Saowee), Rachta Lin and Warren Lau (Argerm) with Western publishers, do you think this is going to continue, and are we likely to see such artists at Thought Bubble in future?
I hope so! It's always great to see publishers expanding their horizons!. And definitely, anime and manga is something Thought Bubble has in its sights as something we want to bring more of in. So, yes, watch this space!
With the rise of social media, Patreon, Indiegogo and Kickstarter, do you think the comics book industry has changed for the better?
I think comic creators are being given more power and control over how they present their work to an audience, how they get paid, how they work. It also feels like creating a book is much, much more accessible now; you don't have to have a publisher funding you, you don't even need to have the funds in advance.
Its not necessarily better or worse, but the industry is evolving, and that's exciting to see.
Which artists/writers would you personally love to see at Thought Bubble in future?
Tillie Walden! Though she has been in the past I would love to have her back, especially once her Clementine books are out. I'm a big fan of Vita Ayala! Rachel Smythe is doing really exciting things too.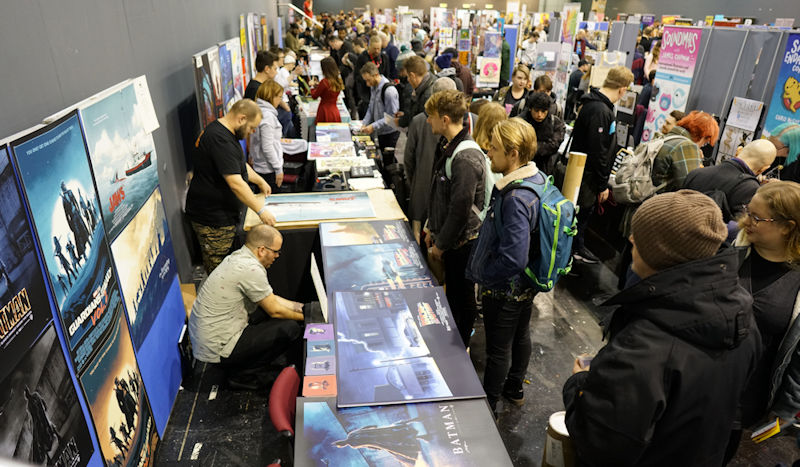 Thought Bubble also hosts a lot of exhibitions, we'll be checking out the Harrogate College exhibition and the Drink and Draw event, will you have time to attend them this year and which one is you "can't miss" event?
This year is a little different, we usually have someone from Thought Bubble at every single event in the festival week, but we are being a little cautious; BUT I will definitely be at the Drink and Draw, got my ticket all sorted. I am also planning to go to a couple of our festival events; including Zine-o-Philia, which is always a fun one.
With the recent pandemic troubles, can you reassure visitors of the precautions taken for the convention in Harrogate this year?
Yes, hopefully! The whole team have had many discussions on this, and we've spoken to experts, the Harrogate Convention Center to put our policies in place for this year; we decided pretty early on that we were going to go above the government regulations to ensure that we are protecting all visitors, exhibitors, guests, volunteers and staff as much as we possibly can; so masks are mandatory for all unless medically exempt.
Other changes you'll see is, much more space; we took out an entire island of tables in the first hall, and took on an extra half a hall too.

Do you have any personal message for attendees this year?
Firstly, a massive huge, thank you for choosing to come see us this year, it's been tough on everyone, and having your confidence and trust is extremely important to us.
Secondly, have the absolute best time! Show those exhibitors some love and buy as many comics as you can carry.
Our thanks to Chloe Green for her time, and Harry Ridgway for his assistance.

About Ross Locksley
---
Ross founded the UK Anime Network waaay back in 1995 and works in and around the anime world in his spare time.
---