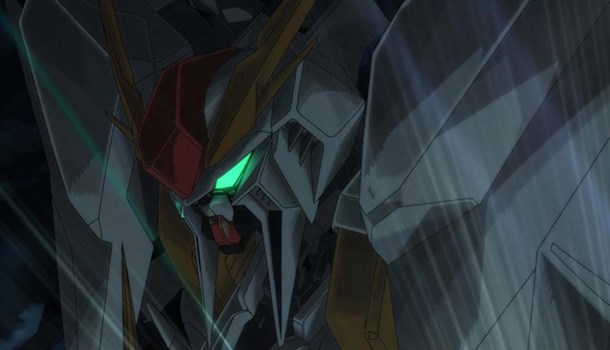 2021: The year that mecha retakes the spotlight
Written by Angelo Bacciarelli on 24 Feb 2021
---
Once, the mecha genre stood as a giant compared to all others. Now in recent years the seasonal line up for mecha shows barely piques the interest of avid anime goers. Shows like Eureka 7, Patlabor and Code Geass are a relic of a bygone era. For many, mecha represented the culmination of high octane action, in-depth characters and fluid mechanical combat. Now the landscape of anime looks drastically different, once where there was mecha there is but Isekai. We mecha fans have retreated into what little remains of the genre. However what if I told you that 2021 is the year of mecha? That this is the year we have been waiting for so long. Hold on to your hopes as 2021 is when mecha retakes the spotlight. Here are seven franchises that are returning in a big way.
Evangelion 3.0+1.0 Thrice Upon A Time
Let's start with the big one. Evangelion 3.0+1.0 the literal titan in the anime industry. 26 years in the making, this is the final movie that hopes to wrap up all our unanswered questions. After years of troubled production as well as the toll of depression on Hideaki Anno, it was finally completed on December 16th 2020. While the movie may be finished there is no set release date, as on January the 14th 2021 the film was pulled from cinematic releases due to COVID-19. Thus it is only a matter of time until the movie is officially released to the public. From all the trailers released the final movie promises to tug at our heartstrings while providing wholly unique visages supplied by Hideaki Anno's creative mind.
The cultural behemoth that is Evangelion reaches into all aspects of Japanese culture and animation. From coffee cups to bullet trains, Evangelion is an icon. And thus many people have expectations, as Anno has stated several times he feels that he may not be able to meet those. If it is successful, it may very well be touted as one of mecha's crowning achievements. As a failure, it will become a symbol of high expectations and muddled productions. No matter what happens, the final Evangelion movie will make headlines. This is anime history in the making.
Eureka: Eureka 7 Hi-Evolution
Originally airing between 2005 to 2006, Eureka 7 brought many into the mecha fandom. Melding a combination of romance, mecha and a kick-ass soundtrack. In 2017 it was announced that it would be given the 'Evangelion' movie treatment. The first movie (Eureka Seven: Hi-evolution released in 2017) explored Renton's backstory. While the second movie (Anemone: Eureka 7 Hi-evolution released in 2018) focuses on an alternate version of Anemone that melds all instalments together.
The final and third movie titled Eureka: Eureka 7 Hi-Evolution aims for a summer 2021 release date. Not much is known about the final film but recent trailers have revealed several things. One of which is that Studio bones will be at their A-game animating glorious 2D mecha action. The tone of the film promises to be darker as with the film's tagline: " A girl's end; a girl's beginning "conveying the true end of the franchise. As hinted on their website many of the original team will be returning, this includes Tomoki Kyouda and Sai Satou. With a stellar crew, an amazing cast and the powerhouse of Studio Bones the final movie is shaping up to be a conclusion that will satisfy fans.
Gundam Hathaway's Flash
When people think of mecha, they think Gundam. Over the years Gundam has only grown bigger, even to the point where Bandai Namco has made their very own full size RX-78 Gundam in Yokohama (See our review of the Chogokin figure here!). In 2021 Gundam is finally returning to one of its established routes. Written by the original creator Yoshiyuki Tomino and published in 1989, Mobile Suit Gundam: Hathaway's Flash is a series of short novels following the son of Bright Noa, Hathaway Noa. The plot centres on the actions of the terrorist organisation 'Mafty' in its aims to disrupt and dismantle the corruption and tyranny in the Earth Federation government.
Several trailers have been released to much critical acclaim. All teasing the titular RX-105 Gundam. Hathaway's Flash promises to capture the same essence that made Unicorn and Thunderbolt so acclaimed. Thanks to Sunrise's dedication to delivering crisp 2D mecha action, we Gundam fans can rest assured that this OVA series will deliver one of the best Universal Century entries to date.
SSSS. Dynazeon

Can Ultraman be counted as mecha? I would say the inclusion of a giant fighting robot gives it good credence for it to be included in this genre. SSSS.Dynazeon stands out from the slew of entries for sole reason that it is an anime based on the live-action Ultraman TV show. This latest entry into the Gridman universe proves that there is still a child in all of us. Announced in 2020, Dynazeon is an indirect continuation of the highly successful SSSS. Gridman released in 2018.
From the trailers alone we have been introduced a crowd of characters beautifully animated by Studio Trigger. The mecha and kaiju animation evokes childlike wonder of rubber-suited men fighting one another. Even if you haven't watched Gridman or anything in the Ultraman series, Dyanazeon will be a delight for you. I recommend you keep this on your watch list when it hits the streaming screen this April.

Macross Delta: Zettai Live !!!!!
Macross Delta is the most recent entry in the Macross franchise. Despite its popularity in Japan western fans are split over Delta's heavy emphasis on idol action. Undeniably Delta is still Macross, it still melds the campy high stakes jet-on-mecha action with ludicrously catchy pop songs. Zettai Live!!!! Is no exception in this franchise. Set post Delta, the film follows the tactical sound unit Walkure as they encounter a new foe during the commemorative ceasefire concert on Windmere.
From the trailers recently released we can rest assured that there will be plenty of variable fighter action, as well as an implied 6th Walkure member. Helmed by Shoji Kawamori (the creator of SDF Macross) Zettai live!!!! is aiming for a 2021 release. Sadly due to Harmony Gold's strict copywriting none of the Macross series will get a western release. But hold onto your hopes, as Kawamori includes English subtitles in all physical copies. In previous interviews, he has stated that he hopes western fans can enjoy Macross too.
Code Geass: Z of the Recapture
When Code Geass was first televised in 2008 it made waves among the anime community. The strong antiheroes and righteous villains left so much of an impression that fans were put under a spell. The fandom has remained strong after 12 long years, and now have finally been presented with an announcement that a new anime set after the events of the original show will air in the spring of 2021.
Like most of this list, not many details have been given apart from the expected release date. Narratively it will be a direct sequel to the last Code Geass movie, Lelouch of the Resurrection. The other details we know are that it will be related to the upcoming mobile game and animated by studio Sunrise. Some of the cast will reprise their roles and Clamp will be returning to do the character designs. For classic Code Geass fans such as myself, I am excited to be once again thrown into such a rich universe.
Patlabor Reboot
This one is more of a speculation than anything concrete. Left to annuals of history, Patlabor is a well-known secret among the anime fandom. Patlabor is a slice of life cop show centred on the eccentric special division two as they travel across Tokyo solving all manner of crime with their police mechs.
In 2016 a short animated feature was released as apart of Japan animator Expo. This short depicted new characters, an updated visual style and a modernised flair to Patlabor. Later that year it was announced that a new Patlabor project has been in the works. While there have only been rumours floating on the net I still clutch to the hope this beloved series will once again be given a spotlight.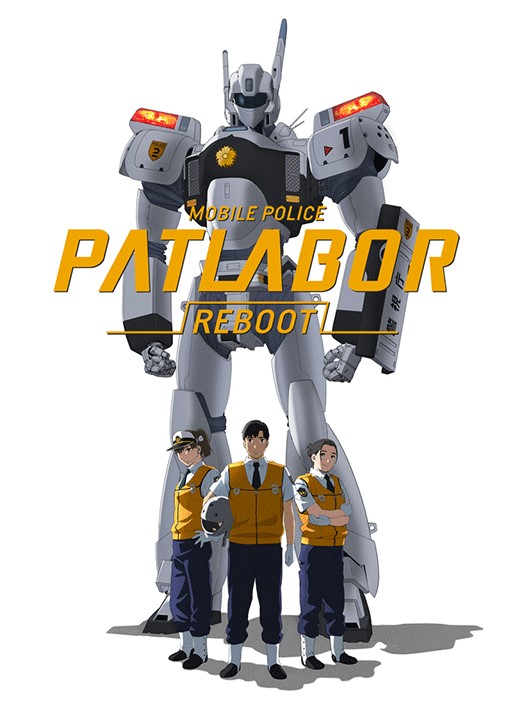 The death of mecha has been greatly exaggerated. 2021 has set the stage for the return mecha with so many series getting a renewed lease on life. For me, a mecha fan from the early 2000's, it instils me with much hope to see a return to so many big-name franchises. The genre may have had a draught in the last few years but there are fans such as myself eagerly waiting for the triumphant return. And 2021 seems set to be that year.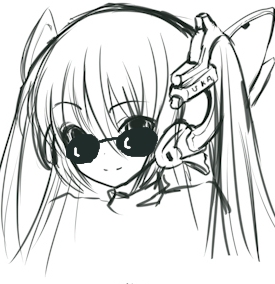 ---
OTHER STORIES:
---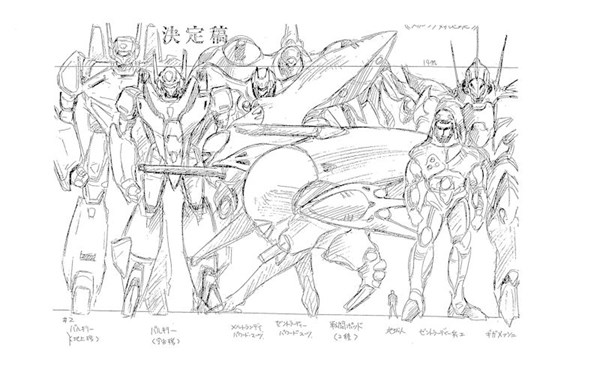 posted by Ross Liversidge on 24 Jul 2022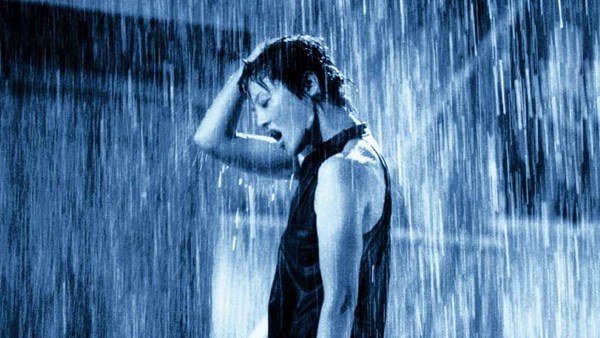 posted by Richard Durrance on 14 Jun 2022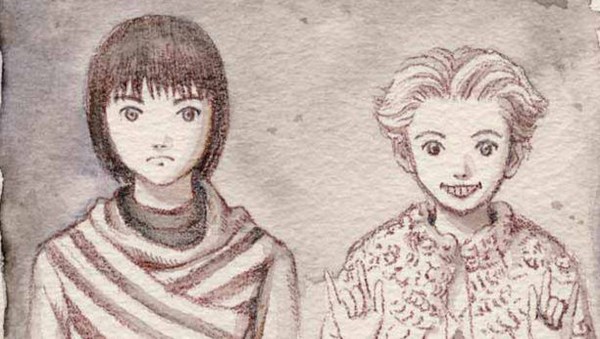 posted by Caitlyn C. Cooper on 30 May 2022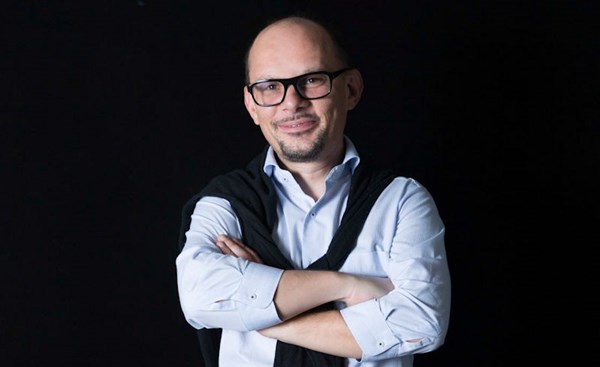 posted by Ross Liversidge on 03 May 2022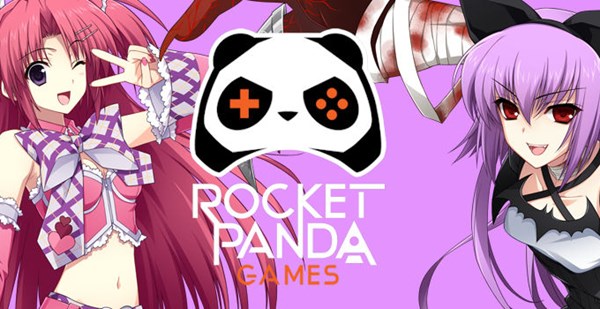 posted by Ross Liversidge on 15 Apr 2022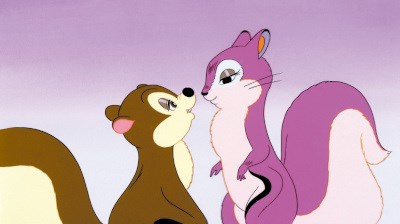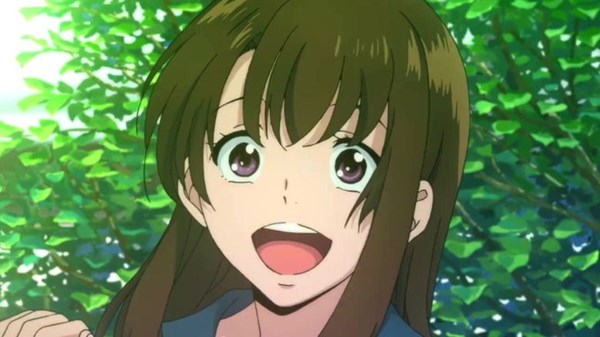 posted by Dan Barnett on 27 Jan 2022
---
VIEW ALL