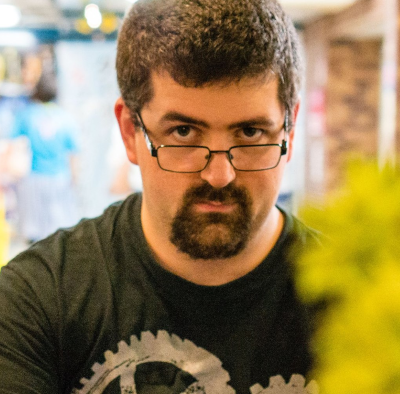 Author: Seb Reid
---
Seb has been an anime fan since the late 90s and is particularly fond of anything post-apocalyptic, amusing, catgirly, ecchi or containing exquisite aerial battles. Living in Leeds with his cats and living up the bachelor life, Seb enjoys whiling the nights away deep in a book, game or a damn good series.
Yu Yu Hakusho Vol. 3-4
Distributor
MVM
Certificate
12
Price
£14.99 on Play.com, £19.99 RRP
Date
23 Sep 2005
I think I am becoming quite attached to this anime.

As I have mentioned in my earlier review of Volumes 1 and 2, I find this series quite repetitive and yet it still keeps me watching. I do admit to watching the entirety of DragonBall (Original, Z and GT) while keeping my sanity, and at this point, I may have to retract my earlier comments about the similarity of styles. Yes, they do feel similar, but that's all it is, a feeling and it is at this point I will happily admit that Yu Yu Hakusho is the superior product.

In volumes 3 and 4 Yuuske continues his role as a Spirit Detective by beginning two new missions. The first, involving a human hunting demon called Rando takes him into a life or death tournament in which he must compete with his rivals to attain the ultimate in spirit power by training with an aged master. The tournament brings Yuuske almost to the point of death as he discovers the identity of the demon and battles him, barely surviving in the process. Good for him I say!

The next mission marks the start of a new, longer story arc and the beginning of his team of demon defeaters as now Kurama and Hiei, two adversaries in his first mission, have now joined him in his mission to defeat the Saint Beasts before their zombie parasites invade the Earth entirely.

The series is progressing better now. I prefer the more intense character interaction and the teamwork aspect, rather than the "One-shot-with-spirit-gun" action which was commonplace in the first volumes. I have enjoyed these next two discs highly, and I am looking forward to future volumes. As a fun little action anime, its doing it's job well. And for this, I feel these volumes should be rated higher than the previous volumes.

A short review, but I have said all I wanted to. Enjoy!
---
Extras:
---
8
The series has moved into a more sustained storyline. Much more enjoyable!
blog comments powered by
Latest Reviews: