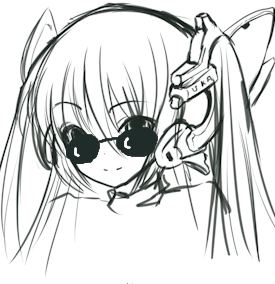 Author: Guest
---
Guest hasn't written a profile yet. That's ruddy mysterious...
Wolf's Rain Vol.5
Distributor
Beez
Certificate
12
Price
£19.99
Date
29 Apr 2006
After the disappointment of volume four - with two of the four episodes being recaps - I had been looking forward to the release of volume five so I could return to the main story...however to my horror, I found this volume had a further two recap episodes, which in a 26 episode series is certainly what I would call overkill!

As for the other three episodes on the DVD, they moved the plot forward so little compared to other episodes earlier on in the series, that most of the time they seemed to blur together through sheer monotony.
Indeed two of these episodes are spent with Kiba in a dream-like world
called The Garden of Eternity which, at first, he thinks is the "paradise" he has been searching for. Here we are introduced to an interesting character called Mew. In the meantime his fellow wolves spend the entirety of these episodes just searching for him, while bumping into an Indian tribe that seem to know a lot about wolves and also, ironically giving a helping hand to Quent, who up until now has been trying to kill the pack.

At the end of this mini-storyline, Kiba realises everything is not what is seems in this dream world and decides to leave, with Mew remaining behind. Slightly disappointing that we don't find out any more about this interesting character (who appears to be a Lynx-type cat person) and how and why she got stranded in the The Garden of Eternity in the first place. I would hope to find out more about this character later on in the series, but I doubt it - which leaves me feeling that it was a waste of two episodes.

The final episode of the DVD sees Blue, Cheza, Cher and Hubb held captive by one of the Nobles, Jaguara. One thing leads to another and during a battle, we end with two of them escaping...

The picture and sound quality are fine (just the same as the other four volumes), the extras are identical to all the previous DVD's with no change whatsoever to the included character information.

I really hope volume six has more to deliver in terms of plot development as I have really enjoyed the majority of this series and I would hate to see another wasted episode along the way.
---
Extras:
---
5
I like the series but this is not the best volume of the series by far, despite some interesting moments.
blog comments powered by
Latest Reviews: