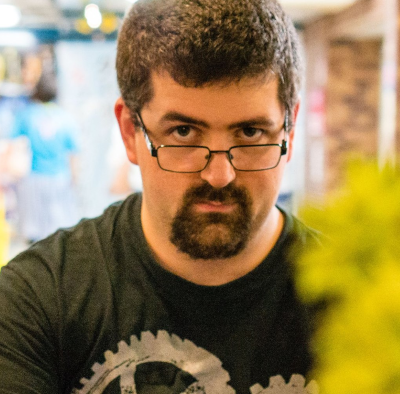 Author: Seb Reid
---
Seb has been an anime fan since the late 90s and is particularly fond of anything post-apocalyptic, amusing, catgirly, ecchi or containing exquisite aerial battles. Living in Leeds with his cats and living up the bachelor life, Seb enjoys whiling the nights away deep in a book, game or a damn good series.
Tenjho Tenge Vol. 2
Distributor
MVM
Certificate
15
Price
£19.99
Date
25 Sep 2006
From the title, it is immediately hard to gauge exactly what this show is about. The quote that the title is thought to be from was uttered by the Buddha when he was born which translates as "I alone am honoured in Heaven and on Earth" (Tenjô Tenge Yuiga Dokuson). Admittedly, when I read this, and compared it to the series I had just witnessed a lovely sense of WTF came over me.

Volume two marks the end of the first quarter of the series. Introductions are certainly over and by now you are familiar with the organisation of the Juuken Club, their new members and the hostile acts made by the Executive Community and their deceptively figured second in command.

As expected, fighting, lots of martial art mumbo jumbo, prolonged training with yet more mumbo jumbo and perhaps a little meaningful plot. I wish I was exaggerating. The series is so far quite amusing (even though I am certain that this was not the creators' primary aim) but even the antics of the headstrong Souichiro Nagi get extremely repetitive as the second volume progresses. The revelation that Emi Isuzu is a gargantuan lard arse amused me greatly, especially with her secret weapon and her seemingly infinite supply of throwing knives. The idea of storing weapons in fat folds just makes me laugh!

The series tries to keep the viewer's attention with the usual fan service methods. The transferrance of Maya Natsume from her Lolita 8 year old form into her buxom 17 year old form admittedly does raise a few eye brows, but this is unfortunately too short lived. There are series which utilise these same techniques much better, and are honestly much easier to watch without trying to be serious.

The English dialogue is reasonable. I gave up with the Japanese dialogue/subtitles very soon on when I realised that some of the voices were just irritating. So far, albeit for a lot of cliché in the script, the English dialogue is bearable, and this does mean that the series does not need to be watched with my complete attention.

The extras seemed quite pitiful and the opening sequence, albeit quite a peculiar number, is very avoidable thanks to the chapters on each episode. Once you have seen the opening sequence once, you honestly won't miss it.

Tenjho Tenge is certainly not an "A" Class anime, but it will keep some amused. I was hoping it would have at least retained my attention like S-cryed, but apparently not. You can do worse, but you can also do much better.
5
Not one you would buy yourself.
blog comments powered by
Latest Reviews: