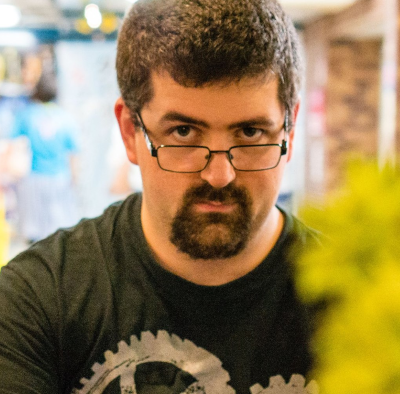 Author: Seb Reid
---
Seb has been an anime fan since the late 90s and is particularly fond of anything post-apocalyptic, amusing, catgirly, ecchi or containing exquisite aerial battles. Living in Leeds with his cats and living up the bachelor life, Seb enjoys whiling the nights away deep in a book, game or a damn good series.
S-CRY-ed Vol. 4
Distributor
Beez
Certificate
PG
Price
£19.99 RRP
Date
02 Nov 2005
The fun has begun.

The series has entered a stage where all previous ideas, ideals, and opinions are about to be changed. For starters, Ryuho, the previous hard-line youth who was champion of all that was HOLY, loses his memory, gains a soul and becomes the enemy of those he once called friends after he discovers his commander plotting against him.

Kazuma, the champion of justice and protector of the weak becomes a selfish shell of a man after his encounter with Ryuho and the light. He loses Kanami, loses all meaning in his life but what he does gain is a new cause to fight for after an encounter with his old friend Ayase (Volume 2).

In these episodes we finally find out what happens to the captured native altar users when the return of some of the captured individuals return to the Lost Ground and confront Kazuma. The dark side of the story is brought to light, and the peculiar "smoking" man who is controlling HOLY is brought into clear focus, finally.

Thankfully, with all of this development going on there is plenty of material packed into the DVD. With 5 episodes and 2 hours of luscious anime to view, you get the feeling that Beez are cramming value into this series. 6 DVDs for a 26 episode series is extremely reasonable, and with only 8 episodes to go, I'm already suffering from a strong desire for a conclusion. I need to see how this series ends.

With ideas forming already about how the series will progress, and with a firm plot developing, this series is turning into a real gem for those after more mindless fighting, minimal angst and plot twists. Bring on volume 5!
---
Extras:
---
blog comments powered by
Latest Reviews: