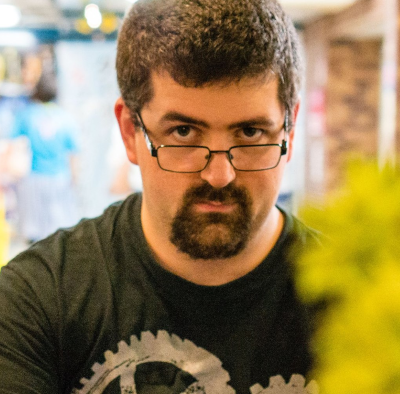 Author: Seb Reid
---
Seb has been an anime fan since the late 90s and is particularly fond of anything post-apocalyptic, amusing, catgirly, ecchi or containing exquisite aerial battles. Living in Leeds with his cats and living up the bachelor life, Seb enjoys whiling the nights away deep in a book, game or a damn good series.
S-CRY-ed Vol. 2
Distributor
Beez
Certificate
PG
Price
£19.99 RRP
Date
23 Sep 2005
Relations between the native altar users and the authorities of HOLD and HOLY are heating up in this second exciting volume of S-CRY-ed. There are a few spoilers here, but nothing to damage your enjoyment of this next volume.

Following on from the previous volume, rebellious Kazuma returns home from a quick job and discovers his young ward Kanami lying unconscious on the floor. Immediately he seeks medical assistance for her, eventually discovering that a HOLY medical convoy is nearby. The only way he can help Kanami is to attack the convoy, and in doing so he meets Asuka Tachibana and his alter, the Eternity Eight for the fist time and makes a new enemy in the process. After the attack, it becomes evident that the upper authorities at HOLY have had enough of the lawlessness of the Lost Grounds and bring forward plans for the capture of all the native altar users still at large. To counteract this Kazuma prepares an army of native altar users to confront HOLY in a battle to end all battles.

Overall a massively action packed volume which sees Kazuma explore the new power he has found inside himself as well as the introduction of the full HOLY crew in all their battle worthy glory. Definitely a good way to spend two hours on a train home! At the moment I cannot make any reliable criticisms to the series other than those mentioned in my review of the first volume. I am finding Kazuma's cocky attitude a little hard going at times. He definitely isn't the most likeable character ever created which also goes for his rival Ryuho, whose altar shows its true form in this volume. They are more alike than they seem, and it really is getting to me. Only time will tell though.

Overall the series is keeping up to my expectations and is continuing to keep me very well entertained.
---
Extras:
---
8
Highly enjoyable with a chocolate muffin and coffee on a long journey home!
blog comments powered by
Latest Reviews: