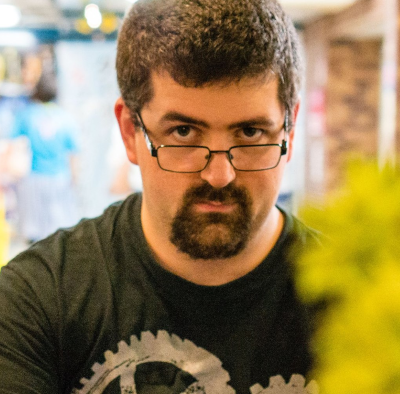 Author: Seb Reid
---
Seb has been an anime fan since the late 90s and is particularly fond of anything post-apocalyptic, amusing, catgirly, ecchi or containing exquisite aerial battles. Living in Leeds with his cats and living up the bachelor life, Seb enjoys whiling the nights away deep in a book, game or a damn good series.
Ranma 1/2: Nihao My Concubine
Distributor
MVM
Certificate
PG
Price
£19.99
Date
26 Oct 2006
Although I have been following the manga, and making generally slow process through the myriad of volumes (it just keeps on going!!!), Ranma 1/2: Nihao My Concubine is the first encounter with the animated version of the stories.

This adventure begins with the slightly extravagant Kuno inviting Ranma and Akane on a boat trip. Obviously, being a Ranma adventure, the whole cast invites itself along. The trip shortly turns into a stranding as a hurricane leaves them on a remote island with little hope of return (due to Kuno's dodgy DIY skills). Shortly after their arrival, and after quite a large amount of bare breasted fanservice, all the girls except for Ranma vanish. After baiting a trap the secret kidnappings are uncovered as an elaborate method for copulation and marriage by a young and powerful prince. From there onwards, you can certainly imagine what happens.

For a release which is soon reaching its 15th birthday, I was quite impressed. Although the animation is showing its age, the colours and conversion seemed very crisp in most parts. The dialogue and the comedy was classical Ranma style with semi-slapstick moments interspersed with some very clever moments. It never failed once to bring a smile to my face, and is making me seriously consider investing in other releases from the franchise. (I recommend the OAV collection - Ed).

The english dub is actually not bad although a little cringeworthy in places. For die-hard fans a complete Japanese soundtrack with subtitles is provided. The extras, although a little basic, are rumoured to have a few hidden surprises within them.

Overall, considering that this was a release which wasn't my first choice, I am most surprised. It was witty, entertaining, and definitely a harbringer of a broad smile. Its definitely not to everyone's taste though and when compared to the quality of some of the more modern series, the art does let the show down.
7
Makes me miss the old days!
blog comments powered by
Latest Reviews: