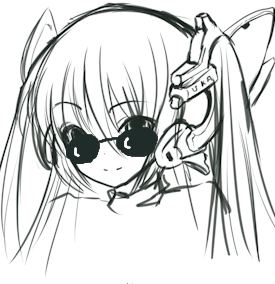 Author: Guest
---
Guest hasn't written a profile yet. That's ruddy mysterious...
Orguss 02
Distributor
Manga Ent.
Certificate
15
Price
£17.99
Date
17 Oct 2004
Out of all of Manga's releases, this has to be the most sadly underrated of them all. A 6 part OAV, Orguss 02 has the usual world-in-distress-with-romance mech story, but something about it's setting and characters that make it really stand out.

200 years after the original 35 episode TV series, sees the Decimators, destructive gaint robots, laying dormant under the sea. Now, war is being waged between the Zafran and Revillia people, who are now using the 200 year old robots for their military. Earth it's self may see extinction if these giant mechs are unleashed.

The time is fictional, a mix between modern technologies and the landscapes of old. Their clothing and lifestyles all mirror that of the people from the early 20th cenutry. The mecha of the show, the decimators, are beautifully drawn and even have a hint of originality, which not much shows of today can claim.

The DVD is packaged similar to the way that Manga's other recent releases have been, with a cardboard slipcase and free poster. Unfortunately the only other real special feature on the disc is a photo gallery, but at least you have the choice between watching it dubbed or the original Japanese soundtrack. The dub isn't that bad, and they kept the original opening music which may please some fans. Thankfully, they have included all 6 episodes on the one DVD so you're getting a good 3 hours worth of anime for only £20.

Orguss 02 may be a sequel by name, but anyone wondering if they must have knowledge on the classic mech show, need not worry. Orguss 02 is a charming stand-alone story that should really be up there with the likes of Macross and Gundam.
---
Extras:
---
9
Slightly disappointing features, but you're getting one of the most sadly ignored classics on DVD.
blog comments powered by
Latest Reviews: