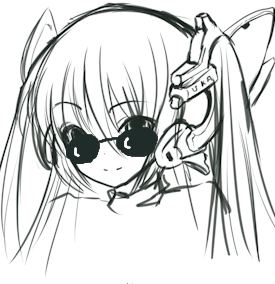 Author: Guest
---
Guest hasn't written a profile yet. That's ruddy mysterious...
New Dominion Tank Police
Distributor
Manga Ent.
Certificate
12
Price
£15.99
Date
14 Oct 2004
Much like Shirow's other police epics Appleseed and Ghost in the Shell, New Dominion is a frantic action packed title, which definitely hits the mark with those who are fans of Masamune Shirow's style of bizarre humour.

The plot is simple, take a bunch of cops, drop them in the future and givew them some tanks. For the most part it follows Leona, and her love affair with her lovingly named Bonaparte (that's her tank). The series is a big step up in terms of production values and staying true to the original manga than the original OAVs were, thanks to a bigger budget and the fact that Shirow was on board this time.

Dubbing is, as far as I know, using the same actor's that were used in the original Dominion series, so any fan of that will be happy to know that nothing has changed in the way the characters laugh, talk and scream. Thankfully, they scrapped the cheesey theme music that the other series suffered.

The DVD it's self comes in a slick cardboard slipcase, as well as the regular DVD case. The packaging showcases some of the impressive artwork which I THINK have been ripped straight from the graphic novel covers. Of course, as with all of Manga's recent "Premium" releases, the DVD comes with a free poster, and on the back of that is the regular blurb on the series.

The extra features won't exactly blow you away, but they included character biographies and an image gallery to keep you occupied. And with the fact that includes the entire series on the one disc, it's good value for money.

---
Extras:
---
8
Shirow nuts will love it, definitely worthy of any fan's collection.
blog comments powered by
Latest Reviews: