I cannot fully express how delighted I was to find this on Crunchyroll. After the "incredibly intense" events of the previous series -Ultra Romantic- the announcement that the story of Kagyua & Shirogane (and the assorted oddballs that surround these two) would spin off into a feature film was a not unwelcome surprise, tempered somewhat by missing the limited UK screenings that it got. But! Here we are with this arc as it apparently was intended - not a feature but a 4-part mini series that absolutely delivers the goods as our favourite pair of intensely intelligent but socially inept school council leaders deal with the fallout of finally acting on their feelings (spoilers!) in the finale of Ultra Romantic.
And man it's a heck of ride; from Kagyua reverting to factory settings as "Baby Kagyua" in episode 1 due to overstimulation the night before, much to Shirogane's consternation, Ishigama's nonchalance, and -as ever- Fujiwara's effusive delight, to the madness of a Fuijiwara family Christmas delivering the show's trademark comedy alongside teenage growing pains and hormonally-charged misunderstandings.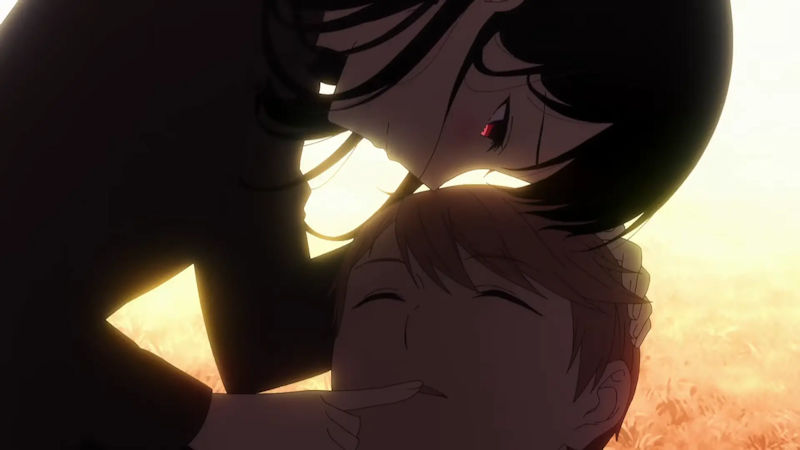 If this review is kinda rambling it's really just because 3 seasons in it's really hard to recommend this to newcomers to the franchise (especially as it would rob them of the joy of experiencing the series in its entirety), whilst anyone who has followed it so far will be invested and all-in on this bunch of idiots, so recommending it is somewhat moot.
Put more simply: if you're an existing fan, this is an essential watch. If you've never had the pleasure of spending time with the student council of Shuchiin Academy I highly recommend going back and watching the three prior seasons first - it's worth it, I promise.