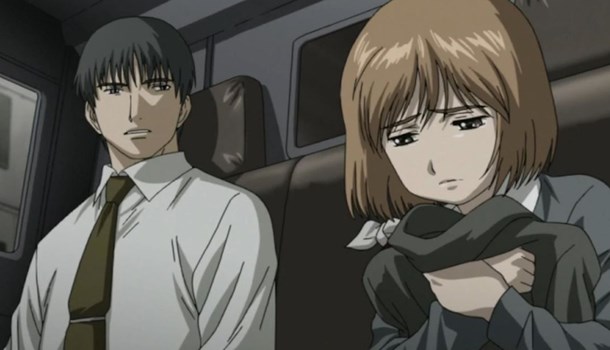 Gunslinger Girl Vol. 2
Written by Ross Locksley on 14 May 2006
Distributor MVM • Certificate 12 • Price £19.99
---
The stylish action continues in the second outing for the young charges of the Social Welfare Agency.

By the second volume, it has become established that Henrietta is the most accomplished and successful assassin within the agency, but the other girls aren't finding it so easy. With the retiring Angelina (the first child to go through "conditioning") finding it difficult to adjust, her handler is increasingly under pressure to obtain results, and the resultant episode is both touching and quietly disturbing. Though the girl has been given a second chance at life, is it one worth pursuing?

The latest recruit, Elsa, is quite the opposite. Cold, ruthless and seemingly devoid of emotion, she represents a further advance of the Agency's technology, seemingly at the cost of her humanity. Even Henrietta's kindness seems to fall on hard ground, and if this is the end result of the conditioning process, will the other girls dare to continue?

The series retains the tight narrative and atmosphere of the previous volume, with some excellent action scenes and some intriguing revelations regarding both the agency and the terrorist groups it seems to be fighting.

The disc contains a nice little featurette focussing on the Gunslinger Girls, with the English vocal cast giving you their thoughts and impressions of each character they play. Otherwise extras are very limited.

So far the series is shaping up to be one of the more intelligent and considered of the year, with some fine, understated vocal performances from the English cast and some excellent production values. Whilst potential viewers may be uneasy at the idea of young girls being brainwashed into potent killers, the series makes certain to face the issues head on, and is all the richer for it.
8
Intelligent, scary and compelling, Gunslinger Girls retains its position as a must see title.

About Ross Locksley
---
Ross founded the UK Anime Network waaay back in 1995 and works in and around the anime world in his spare time.
---