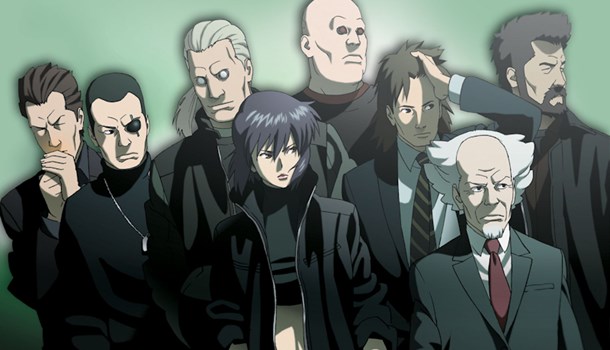 GitS: SAC 2nd Gig Vol. 1
Written by Ross Locksley on 19 Dec 2005
Distributor Manga Entertainment • Certificate 12 • Price £19.99
---
After critical acclaim and a hugely positive fan reaction, it's no surprise that Ghost in the Shell: Stand Alone Complex gained a second series. Of course, being Shirow, it had to have a title befitting it's cerebral roots, so it's been given the title 2nd Gig.

Returning to the clandestine operations of Section 9, the cast are still recovering from the after-effects of series one. The section itself is not yet fully operational, and wily old buzzard Aramaki is having to pull strings to get his team back into action, even if it means favours for a new Prime Minister and placing his team in harms way.

The animation is just as clean and stylish as it ever was, and with a new kick-ass soundtrack (available through Beez) moving the action along, fans have exactly what they wanted - more of the same!

Of course, that's no bad thing in this case. The stories are still driven by menacing shadows, extremist groups and Section 9's own investigations, and it works as well as it used to. The dialogue is still a little stilted in places, and the series still provides plenty of technobabble that ensures, even though you probably don't have a clue what the hell is going on, at least Section 9 can follow it, and that's kind of comforting.

The stories on offer here range from taking out attacking terrorists holed up in a skyscraper (sound familiar?) to investigations surrounding a man who is either a psychotic killer, or just a fantasist. The series plays with looking at Section 9 from both inside and out, and it remains as cool as ever.

The most striking change from the first series is the opening titles - no fully rendered CGI for this series, and it's a huge improvement. GitS never needed to mess around with fully rendered CGI anyway, as the seamless integration into the cel animation was always slicker.

So what we have here is exactly what we wanted - more of the same, with no comprimises. It's sure to be a big seller, and it deserves it's success.
9
An excellent start for Manga's 2006 campaign.

About Ross Locksley
---
Ross founded the UK Anime Network waaay back in 1995 and works in and around the anime world in his spare time.
---