For those who have been keeping an eye on Zavvi and Manga's release schedule, you will notice an appearance of the Ghost in the Shell: Stand Alone Complex Complete Series Collection - Deluxe Blu Ray set which appeared a month or so ago.
We have been mostly kept in the dark about what this set contains but at £99.99 at pre-order, we expected something special and from the images at release, it sure looked like a premium product. Coming in just over a week on June 4th, Manga Entertainment have finally revealed what is in the box.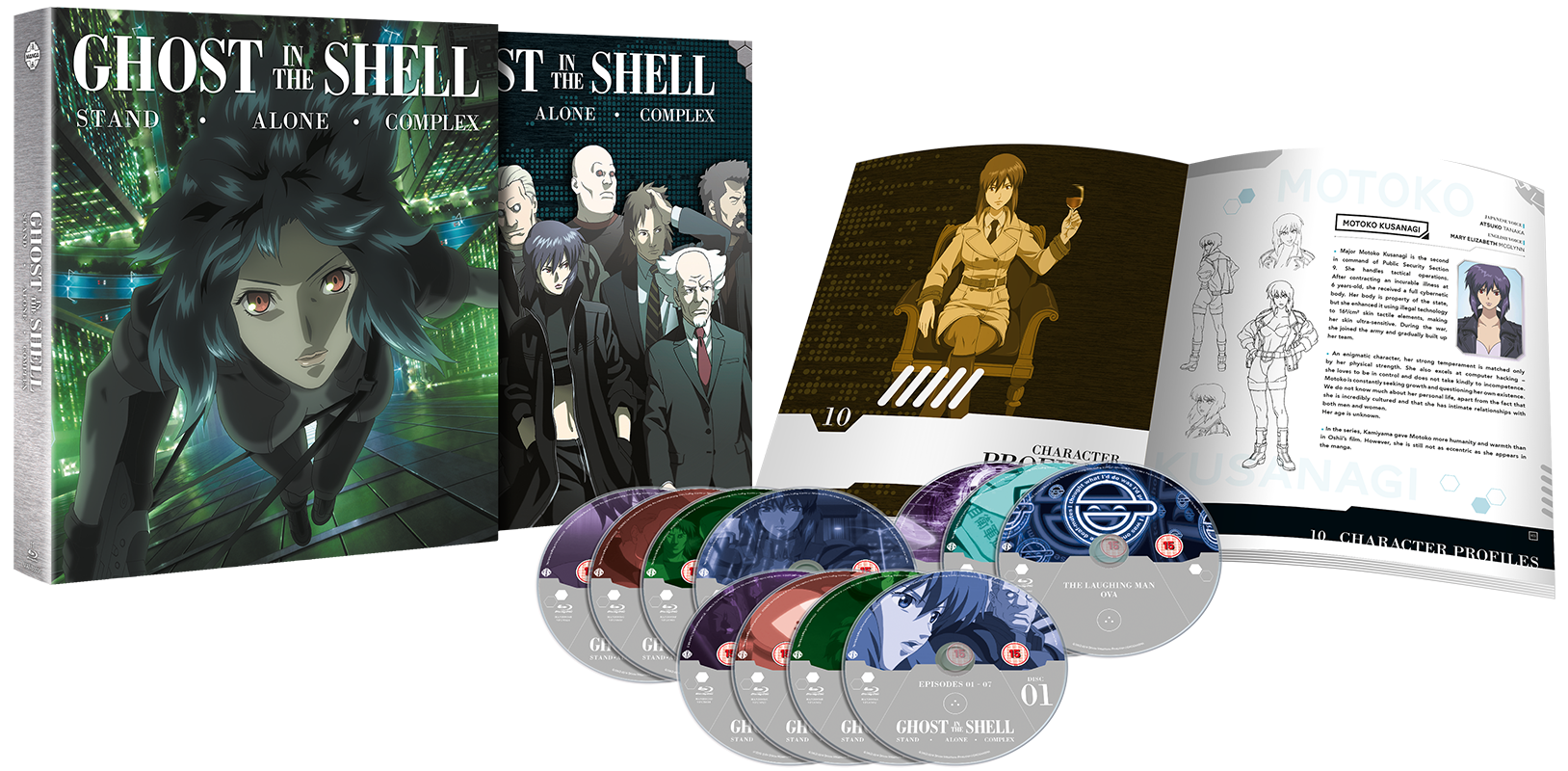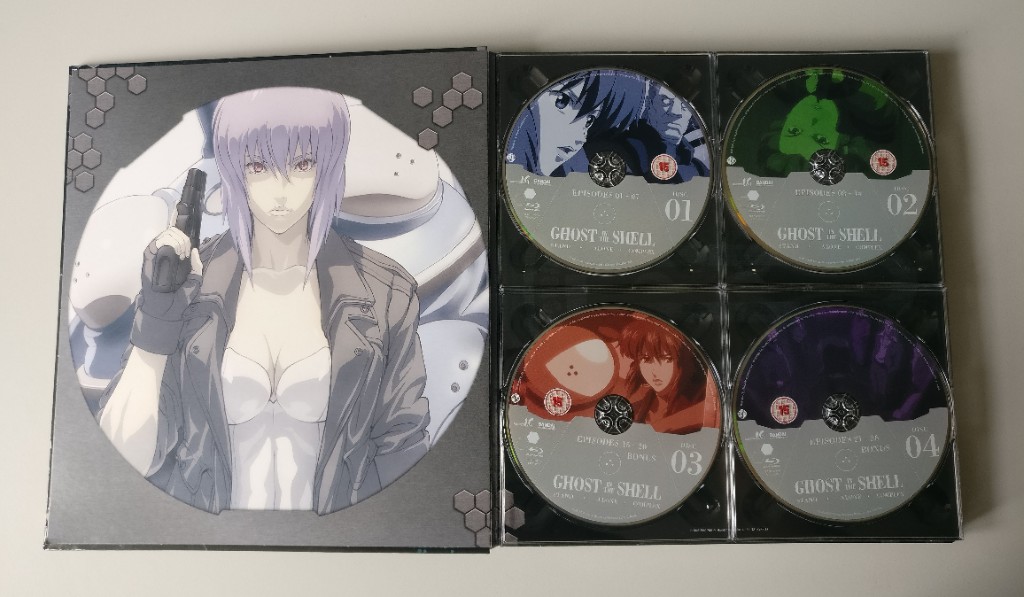 In Depth: Discs & Content

This edition will include all 52 episodes of Stand Alone Complex and 2nd GIG, along with the Laughing Man and Individual Eleven OVAs and Solid State Society telefilm across 11 Blu-ray discs. Packaged in a custom digi-file, they will also feature new on-disc designs.

Audio options are English dub or Japanese language with English subtitles. The subtitles are newly restored & fixed from our previous DVD editions.

On-disc extras include trailer, TV spots and a treasure trove of cast & crew interviews with the likes of director Kenji Kamiyama, composer Yoko Kanno, writer Dai Sato, character designer Takayuki Goto, voice actors Akio Ohtsuka, Koichi Yamadera, Ken Nishida and more.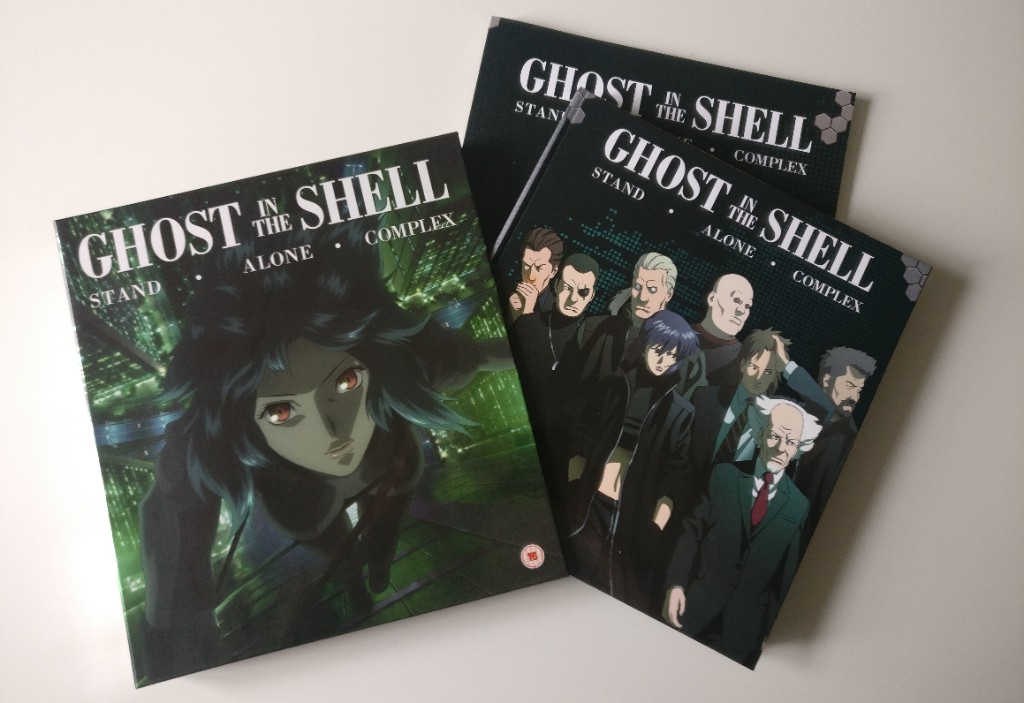 The Book
Packaged in a rigid collector's box, includes a 140 page in-depth companion book. See below for the final exclusive excerpt from the book that's been specially translated for this release.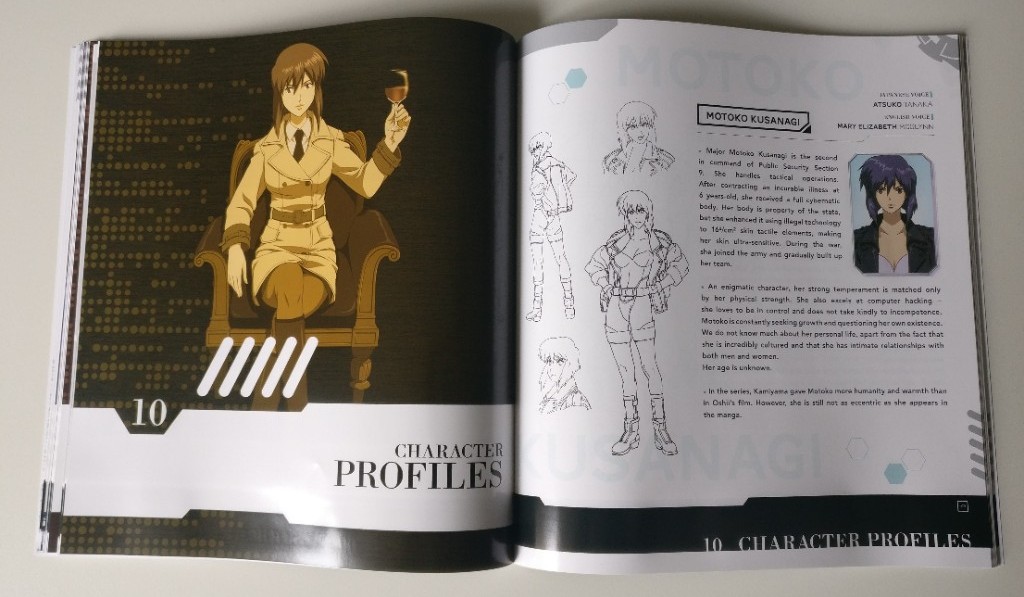 The Production Team – Kenji Kamiyama
Excerpt from page 93

Born in 1966 in Saitama prefecture, he started his career in animation by specialising in background animation. He joined studio Fugo and most notably worked on Kiki's Delivery Service and Maison Ikkoku. He then went on to work independently on major projects such as Silent Mobius and Roujin Z. In 1996, he joined Production I.G where star director Mamoru Oshii took him under his wing. He worked on the film Jin-Roh: The Wolf Brigade (1998) on the directorial team, then wrote several episodes of Wild Arms, for which the studio provided digital effects. He then took on the medium-length screenplay for Blood: The Last Vampire (2000) before moving into directing with the OVA Minipato, the Patlabor parody. While the studio threw itself into the titanic production of Ghost in the Shell 2: Innocence, the producer Mitsuhisa Ishikawa decided to hand him the reins of the eponymous series that Kamiyama named Stand Alone Complex. He put together a team of young artists and released the series in 2002, along with the follow up, 2nd GIG, in 2004. The international success of the series lead to the production of the telefilm GitS Solid State Society in 2005. Although he drew heavily from his mentor for the production of Stand Alone Complex, he was closer to the manga of Masamune Shirow, giving the series and film a more human vision than that of Oshii.
Pre-order

This release is still available exclusively from Zavvi here: https://www.zavvi.com/blu-ray/ghost-in-the-shell-stand-alone-complex-complete-series-collection-deluxe-edition-zavvi-exclusive/11718350.html