UPDATE: Screenings are coming to select cinemas in UK & Ireland for one-night-only on 21st February 2018. A full list of screening can be found on the Anime Limited website.
Anime Limited have announced that they will be bringing Attack on Titan: The Roar of Awakening to the big screen "very soon in 2018". The Roar of Awakening is a recap movie, reprising the events of the show's second season.
Synopsis: Escape the cages we call walls, and for one night only immerse yourself in the world of breakout hit anime franchise Attack on Titan at a top-secret location.
Join the ranks of the Survey Corps for the latest big screen outing complete, as The Roar of Awakening recounts events that see entirely new threats and a fresh Titan invasion test its members to their limits. With incredible action and shocking revelations aplenty, there's no better way to witness the continuation of Attack on Titan's dark and mysterious story.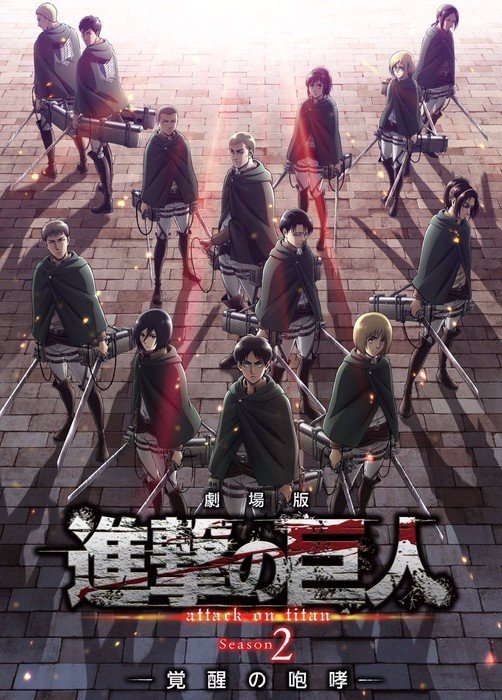 That's not all! Anime Limited are also planning something special for the Glasgow Film Festival, in the form of a "Secret Cinema"-style event. Taking place on Thursday, 1st March 2018 at a "top-secret location" the screening includes a "bag of free gifts for each and every attendee". You can find more information, and book tickets, via the Anime Limied blog.
Source: Anime Limited.