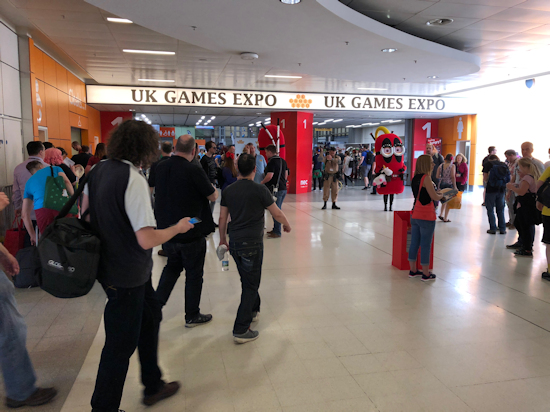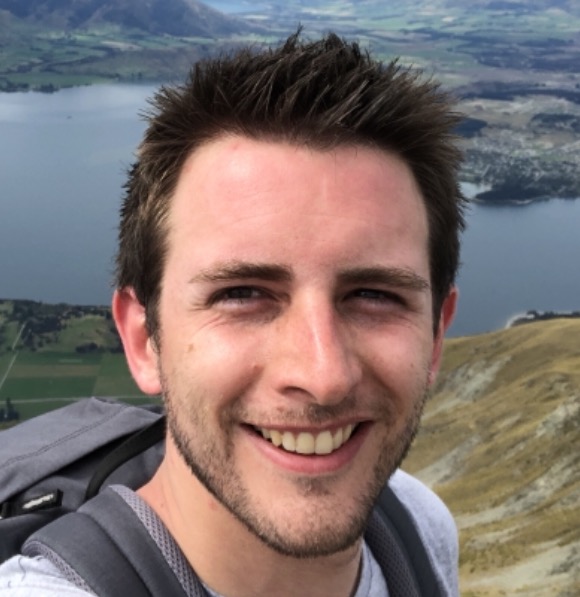 Author: Tom Watson
---
Primarily a board game addict, Tom's interest in anime and manga began when some friends introduced him to Studio Ghibli and Attack on Titan.
---
UK Games Expo 2018
On Sunday I went to the Birmingham NEC to attend the 2018 UK Games Expo. UKGE is the UK's biggest event for tabletop games and the third largest in the world. It's a great opportunity to try games before you buy them and demo games before they are released. You'll also love it if you're a role player or a cosplay fan.
As well as exhibitors there was a second-hand games area, a well-stocked board game library available to play and some great shows to watch. Unfortunately I didn't get chance to use the library or watch any shows as I was only there for a day; I was frantically rushing around trying out new games and watching demos.
Below I give a super-brief overview of three Japanese themed games on display which I felt were most relevant to UKA.
Okiya
Okiya is a very pretty 2 player game that reminded me in appearance of Nintendo's old Japanese playing cards. The game is essentially a slightly deeper version of Tic-Tac-Toe in which players must get four of their colour in a line or a 2x2 square formation. Players are limited each turn in their choice by the last space taken, each tile has two depictions on it and the next player must take a space with one of the previous tiles depictions on it e.g. bird, blossom tree, flower, leaves, sun, rain clouds or banner.
The game was a nice little filler, it looked good on the table and the pieces felt premium. The theme is something to do with geisha pleasing the Emperor, but it is really just pasted on. I didn't buy this game as it was a bit light for me, but I would enjoy playing it with younger family members or with a friend over a cup of tea.
Maki Stack
Maki Stack is a 2, 4 or 6 player sushi themed dexterity game. The underlying aim of the game is to stack wooden sushi styled pieces, matching an illustration on a challenge card as quickly as you can. There are a couple of different game modes, one where you use fingers as chopsticks and another where some players are blindfolded and the others have to verbally guide them to stack the pieces to match the challenge cards.
This game definitely gets kudos for the appearance of the pieces. However if you're after a dexterity game based on stacking pieces and you're not to bothered about the theme, I'd go for a game called Junk Art over this.
Sakura
Sakura is a quick little 2 to 6 player filler game. The Emperor of Japan is taking his annual walk amongst the blooming cherry blossoms, whilst you and other players are competing to paint the perfect picture of the occasion. Each turn players simultaneously play a card from their hand, these determine the movement of the Emperor and the players. Players are trying to be the closest to the Emperor when he pauses to admire the cherry blossoms, being careful not to bump into him.
Sakura is an enjoyable filler game. It's not going to win any prizes for originality but it's colourful, has good quality components and involves chaotic push your luck decisions every turn. I view Sakura as a miso soup rather than sashimi, its great to whet the appetite but you're going to want something a bit more substantial to be truly satisfied.
I really enjoyed my time at UKGE, even if I was a bit rushed. So much so in fact that I'm hoping to go for the full three days next year. Maybe I'll see some of you there!
Other Stories: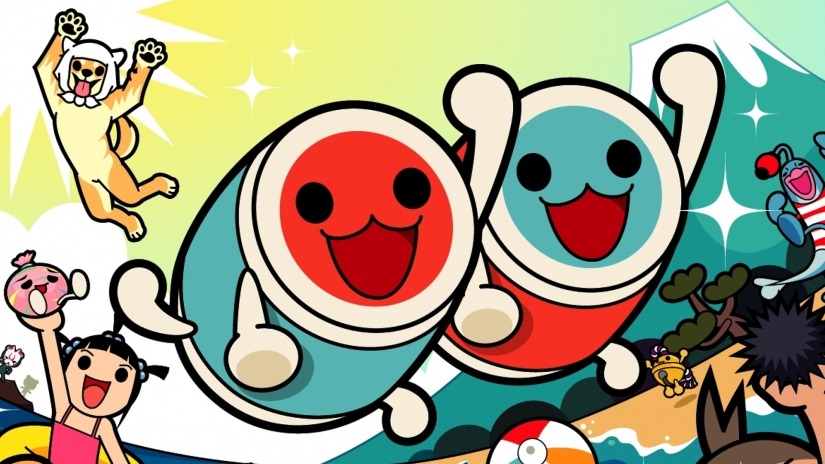 posted by Robert Mullarkey on 18 Jul 2018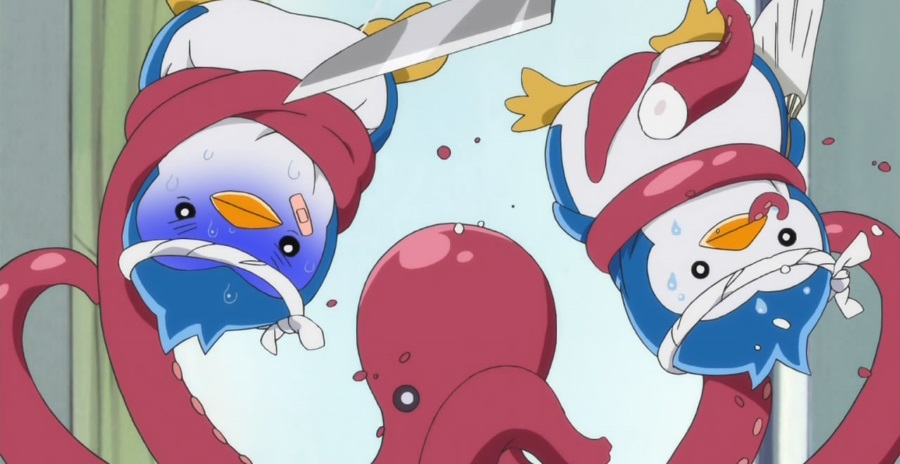 posted by Seb Reid on 13 Jul 2018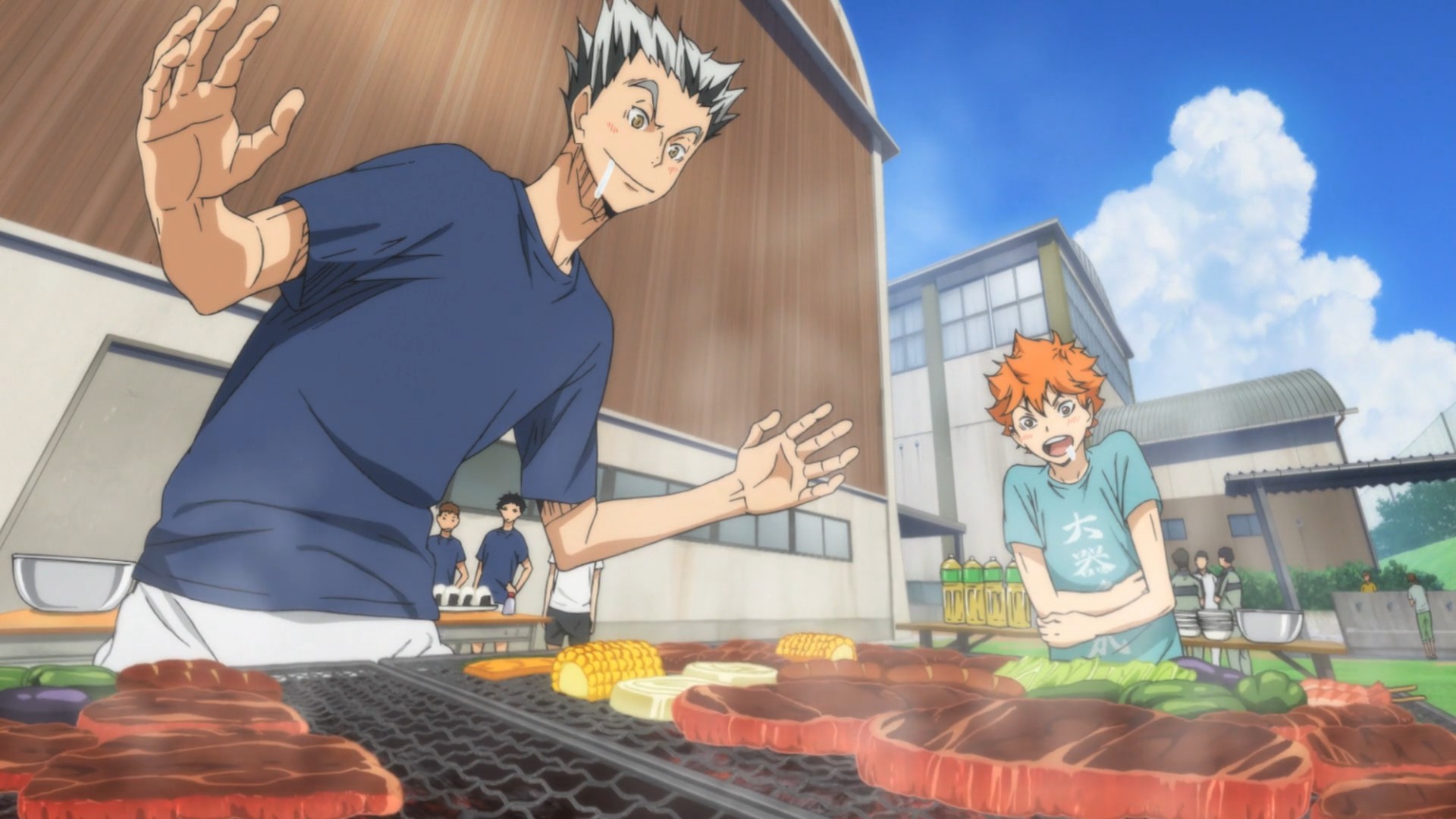 posted by Seb Reid on 02 Jul 2018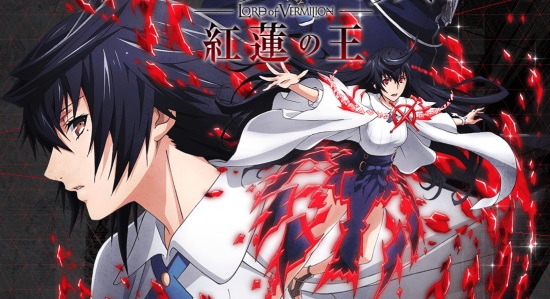 posted by Dan Barnett on 29 Jun 2018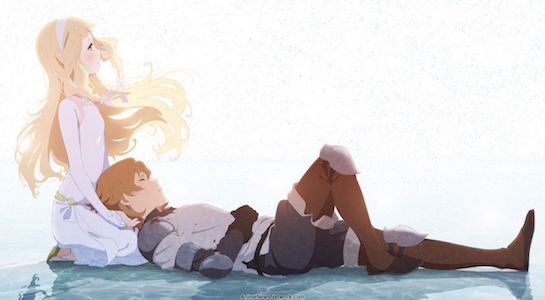 posted by Alex Jones on 26 Jun 2018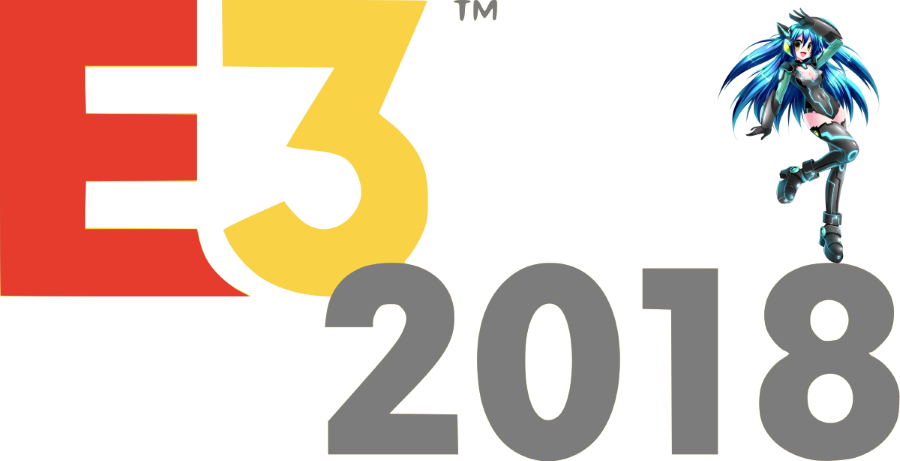 posted by Seb Reid on 21 Jun 2018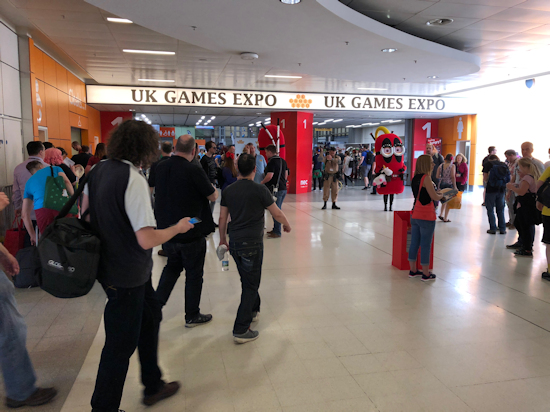 posted by Tom Watson on 20 Jun 2018