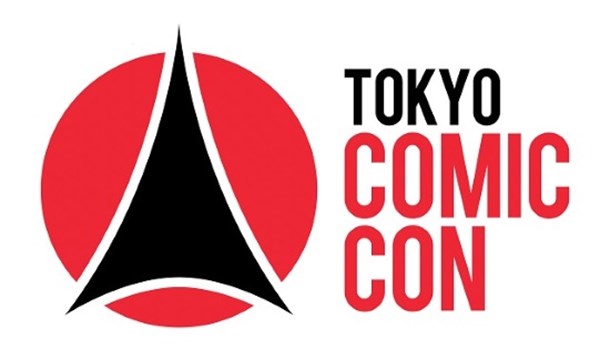 Tokyo Comic Con
Written by Dan Barnett on 05 Dec 2019
---
We're so sheltered in the UK with our little MCM and Thoughtbubble events. Once you leave our mighty shores however things are a little different as we discovered when we took a trip to this years Tokyo Comic Con!
The first surprise was how easy it was to book the ticket - usually Japanese events involve visiting vending machines in 7-11's and trying to work your way through the menu, but no such problems here. However, once past this refreshingly easy task, the real work begins - queuing! This turned out to be a little confusing at TCC as our lack of good Japanese was compounded by the fact that there were three queues going on at the same time. After we'd established that we needed to first go to a queue to exchange our barcode for an actual ticket, we could go back out into the pouring rain (the day had by far the worst weather of any day in our entire trip) and join the main queue. The length of this line, at this stage over an hour before the doors were due to open, was absolutely colossal – we would recommend turning up much earlier than we did lining up as early as possible (I believe Seb and Ross left their hotel at 4:30am to get to Wonder Fest on their last visit!) Once the appointed hour was struck however, we do have to admit that even with several thousand bags being searched before entry people were getting into the venue at a pretty decent clip, aided by the visitors heading off around the site rather than congregating to only look at the closest attractions. (The Japanese are world-class at queuing!)
Makuhari Messe in Chiba just outside of Tokyo is a truly colossal space allowing for not only thousands of visitors but also for huge shop-sized booths, a massive artists alley, a cinema-sized screen and seating area, food court and an immense space for people to wait in line to meet the celebrity guests. There were a few issues however. The women's toilets for example were very noticeable as each of them had queues stretching for what seemed like miles, snaking in and out of the venue causing some traffic flow issues. Also the drinks vending machines were hidden in back rooms and difficult to find (and none of the food vendors sold anything other than alcohol to drink).
Logistics over - what about the good stuff?
In terms of content the event was a mixed bag. There was a fantastic selection of celebrity guests for example, but they spent most of the day behind screens, and the cost of meeting them for an autograph or a photo were frankly astronomical with the average price being over £200! However it's rare for Hollywood A-Listers to visit Asia, so the price reflects limited opportunity. This year the major draws were Avengers Mark Ruffalo and Chris Hemsworth, Rupert Grint, Zachary Levi, Jude Law and Olrando Bloom among others. Given what they charge to appear in a movie the cost is perhaps understandable.
The selection of comic artists (my particular passion) was brilliant - in particular we loved getting to finally meet the amazingly talented Rachta Lin who spent a lot of time talking to us and feeding us Pocky. But on the other hand too many of them were only booked to appear on certain days and whilst this is not entirely the event's fault, it makes it very difficult for you to see everyone in one day. What is the event's fault however is not announcing the artist list and their dates until about 3 weeks before the con making it impossible to properly plan the day you want to go. Admittedly the cost of the three day pass vs the one day one we had was not all that much but to be honest other than the artists there wasn't really enough to make a second or third day at the event worth it, especially given that if you're staying in Tokyo you'll likely be looking at around a 2 hour+ round trip to get to the site.
The stands for the main companies in attendance were huge and brilliantly packed with everything from life-sized Thanos statues to more affordable keyrings, but the exclusives were a bit lacking - mostly consisting of £40 T-shirts, badges, pens etc. This was particularly disappointing given that both Good Smile and Kotobukiya were in attendance both, of which regularly produce exclusive figures for San Diego Comic Con. Honestly we were expecting the same tantalising treatment for a convention in their home country, but alas it was not to be.
There was also a bit of a queuing issue. We couldn't get near either the Hot Toys or the Marvel/Star Wars pop-up store the whole day as the lines were insane – the one time we did try to join one of the queues we found out (after 10 minutes) that we'd accidentally joined the queue to buy early tickets to see Star Wars, and the queue we wanted was actually outside as it was too long to fit in the building - yikes!
The big stands also meant there was less in the way of independent dealers around, although those that were there were still putting on good showings - Verse Comics in particular shining with the brilliant idea of having a box of comics only by artists in attendance for those who wanted things signed. The lower numbers also meant that the event didn't really suffer from the MCM problem of having half it's dealers flogging fake merchandise.
Outside of the purchasing, the event was also bristling with regular stage shows, music events, separate Marvel and DC cosplay parades, original film props and sneak previews of forthcoming items to name but a few of the many attractions to keep guests entertained.
Frankly we had a fantastic time and we'd be very eager to go again another year. We highly recommend that you check this out if you happen to be in Japan one November (it's a great time for a holiday there too – it was 20 degrees most days!). Saving up is a must if you want to interact with Western stars, and early attendance is recommended to enter the event in a timely fashion (and in this it's no different to Tokyo Game Show or Wonder Festival) - you can buy portable folding chairs that will also make the queues more bearable.
In the meantime, enjoy the photos below to take in a few of the incredible sights we were lucky enough to experience first hand!

About Dan Barnett
---
Dan first encountered anime at the ripe old age of six with a VHS copy of Laputa. Ten years later he re-discovered it in Robotech and overnight a DVD collection was born.
---
OTHER STORIES:
---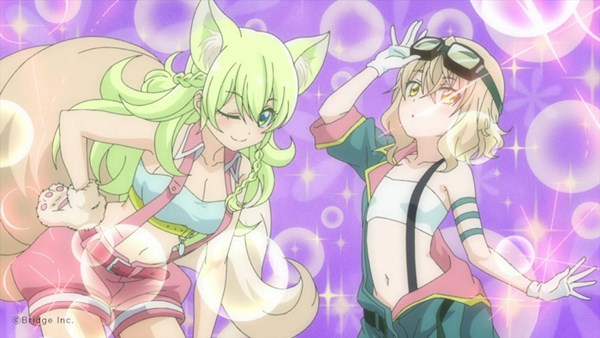 posted by Ross Liversidge on 05 Jan 2021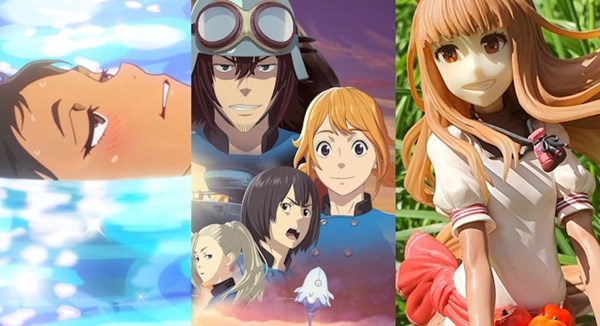 posted by Ross Liversidge on 31 Dec 2020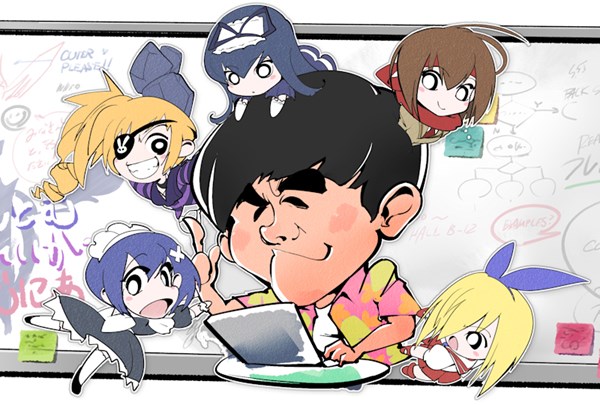 posted by Ross Liversidge on 18 Dec 2020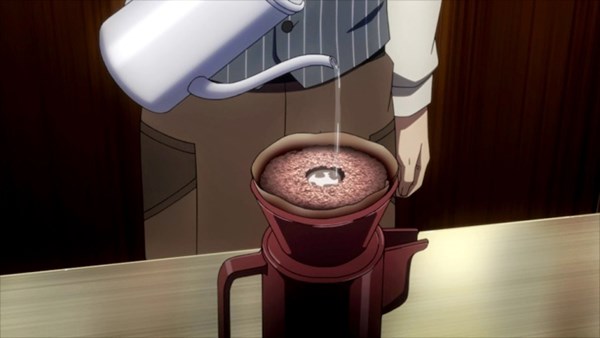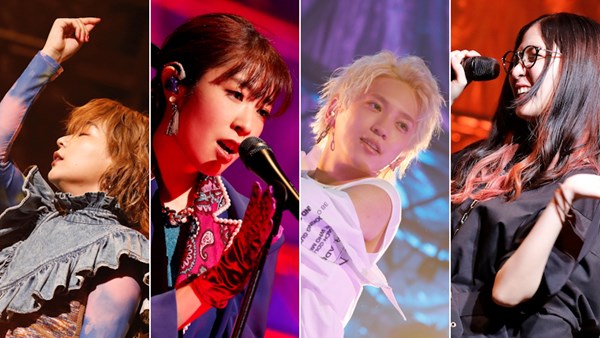 posted by Ross Liversidge on 02 Dec 2020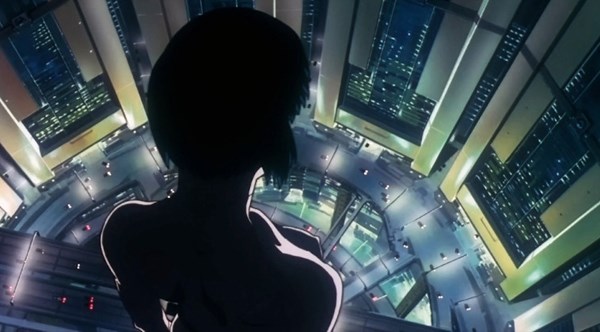 posted by Dan Barnett on 28 Nov 2020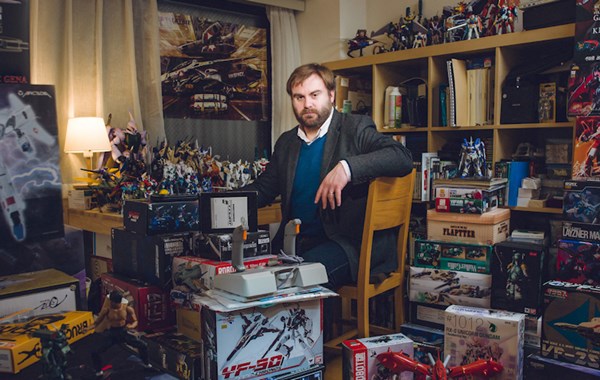 posted by Ross Liversidge on 22 Nov 2020
---
VIEW ALL