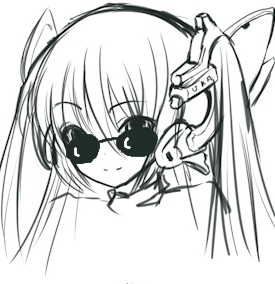 Author: Dan Rhodes
---
Dan Rhodes hasn't written a profile yet. That's ruddy mysterious...
---
Loot Anime
We have a bit of history with Loot type offerings here at UK Anime towers. Once upon a time our then Editor-in-chief, Andy, wondered "Why has nobody done an Anime version of Loot crate" just as Viewster launched it's Omakase offering to fill that very niche. Alas, Viewster's Omakase turned out to be a notorious failure - one which had the dubious honour of coming out top in the "Biggest disappointment" category in our 2015 UK Anime Network Awards. It was described by one member of our podcast crew at the time as a "box of tat". Of course, our main issue with their offering was that the "box of tat" was masquerading as a streaming service, which never quite lived up to it's promises.
Now, some two years later, the original Loot Crate are bringing their Anime offering to the UK and we got to take a look at their latest crate: A pure anime themed Loot Crate, a box of anime stuff with none of the streaming aspirations of Viewster's effort.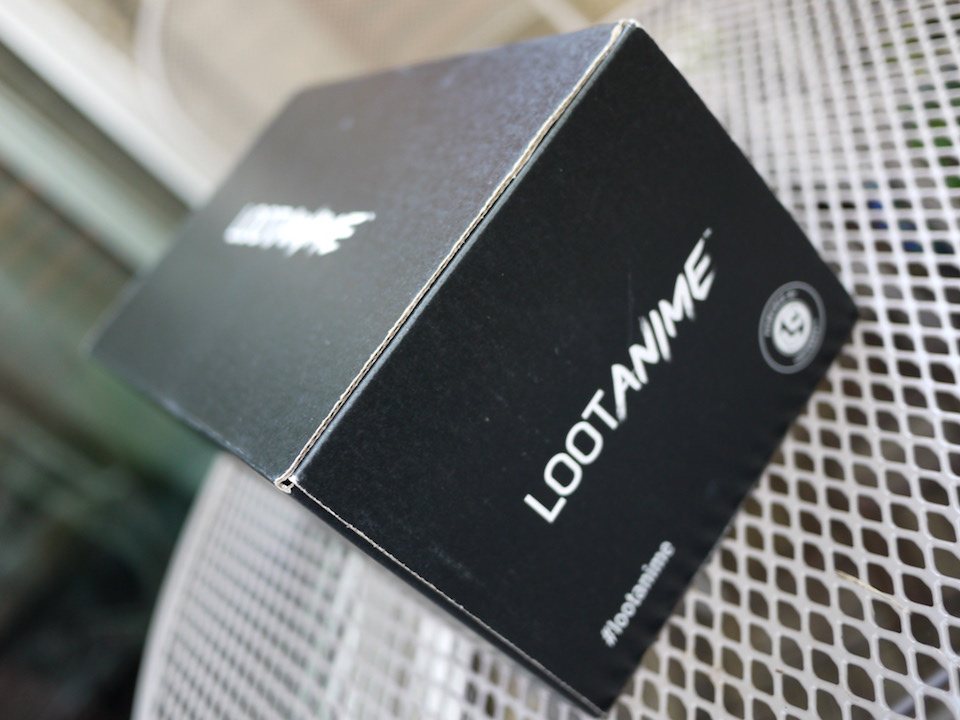 As you can see Loot provide quite a nice looking box, all black and sleek. But what about the contents?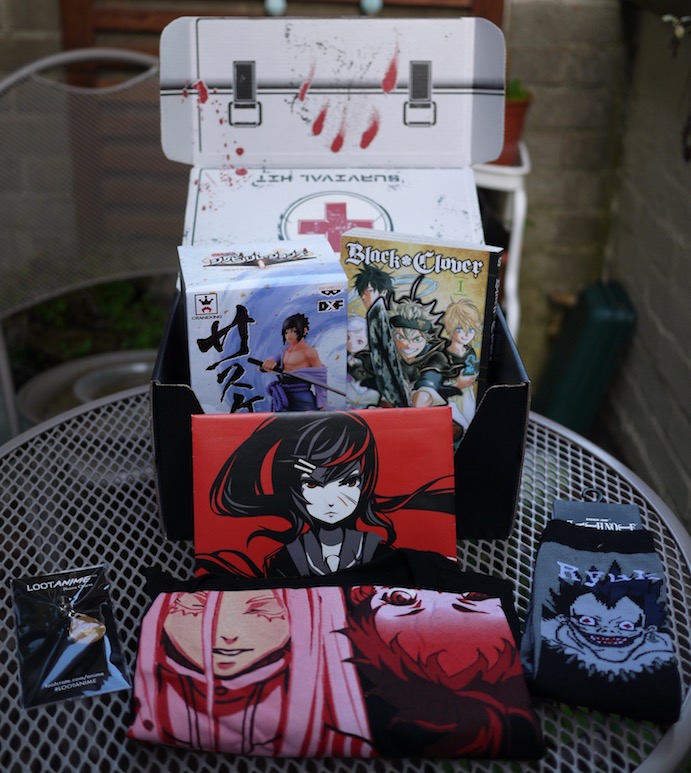 This month's box contains:
A Deadman Wonderland t-shirt;
A Pair of Ryuk (Death Note) socks;
The first volume of the Black Clover Manga;
A poster;
A phone charm;
A Sasuke Uchiha (Naruto) figure.
Taking my personal distaste for phone charms aside for a moment, it's quite a nice mix of things. Especially if you happen to be a fan of Death Note, Deadman Wonderland, Black Clover, and Naruto. And who doesn't want a pair of Ryuk socks? But is it worth the £28 per month asking price (discounts are available for longer subscriptions)? Well, that's up to you to decide. If you are lucky and happen to want everything in the box, then the combined cost of the items is quite a bit more than the cost of the subscription. However, if you're not interested in more than a couple of the items then the package quickly begins to look less attractive.
Can Loot Crate prove successful where Viewster failed? Are you planning to pickup some Loot? Let us know in the forums. You can find out more, or subscribe to the service, on the Loot Crate website: https://www.lootcrate.com/subscription-crates/anime
Other Stories: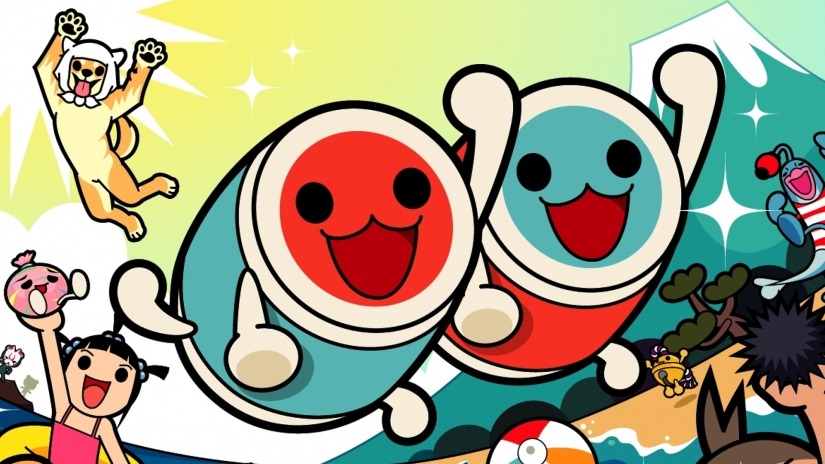 posted by Robert Mullarkey on 18 Jul 2018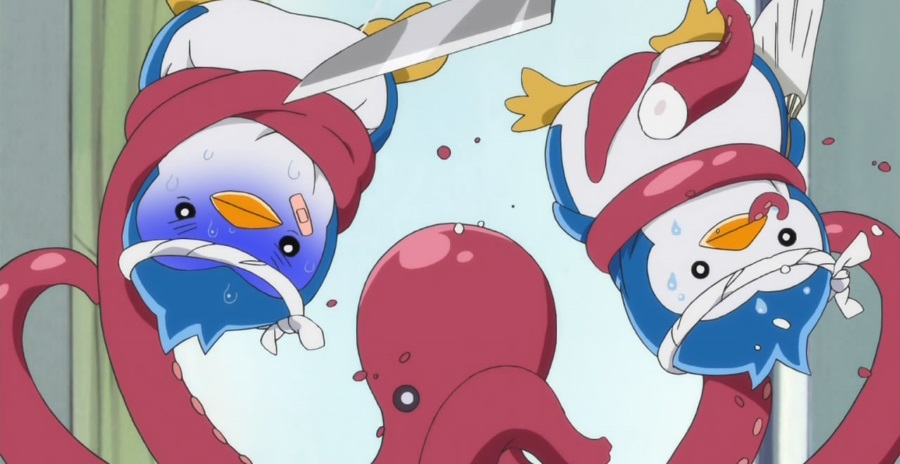 posted by Seb Reid on 13 Jul 2018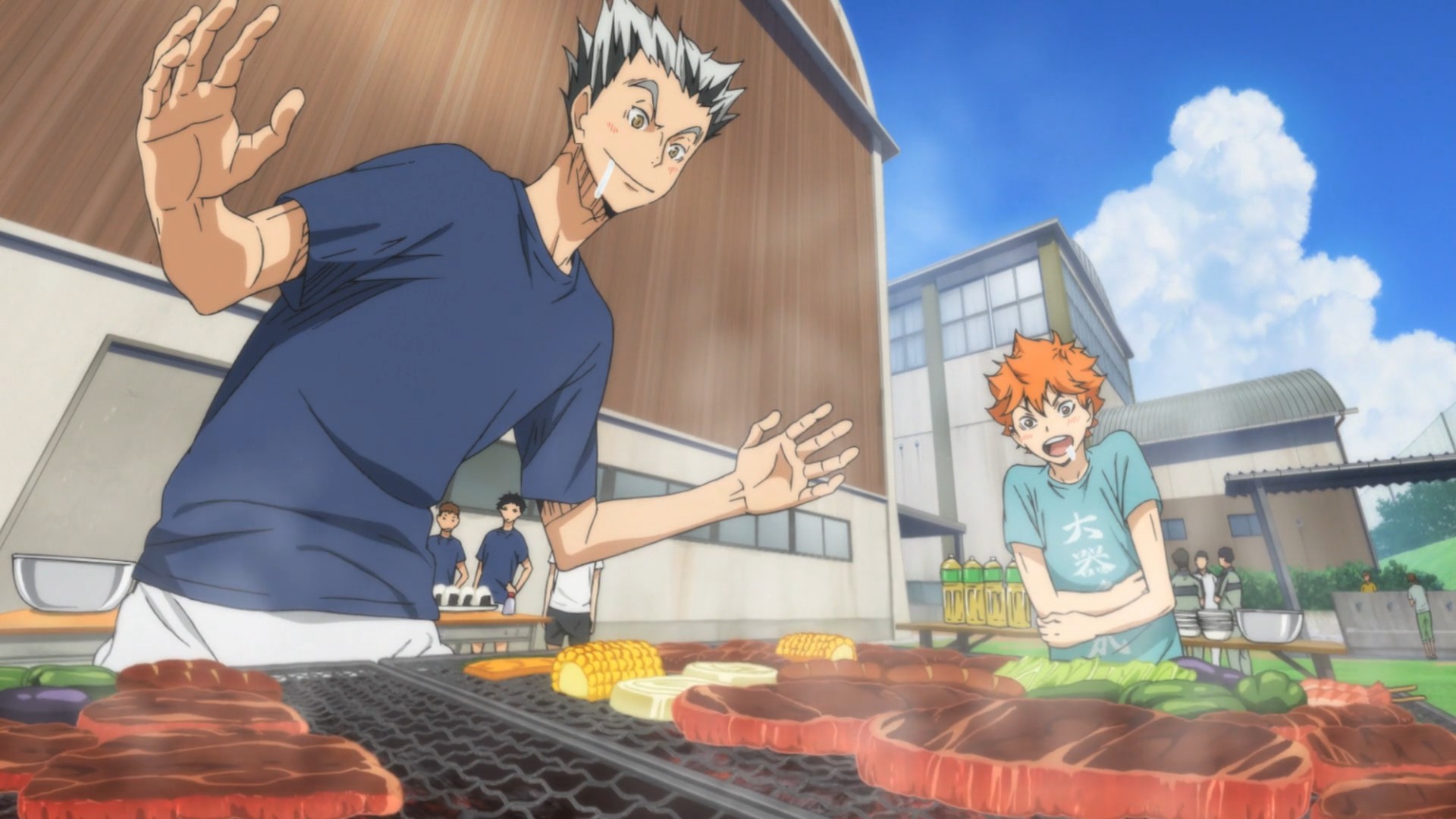 posted by Seb Reid on 02 Jul 2018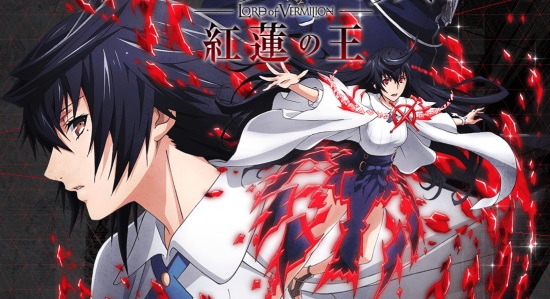 posted by Dan Barnett on 29 Jun 2018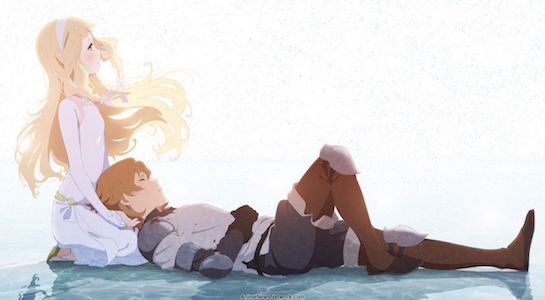 posted by Alex Jones on 26 Jun 2018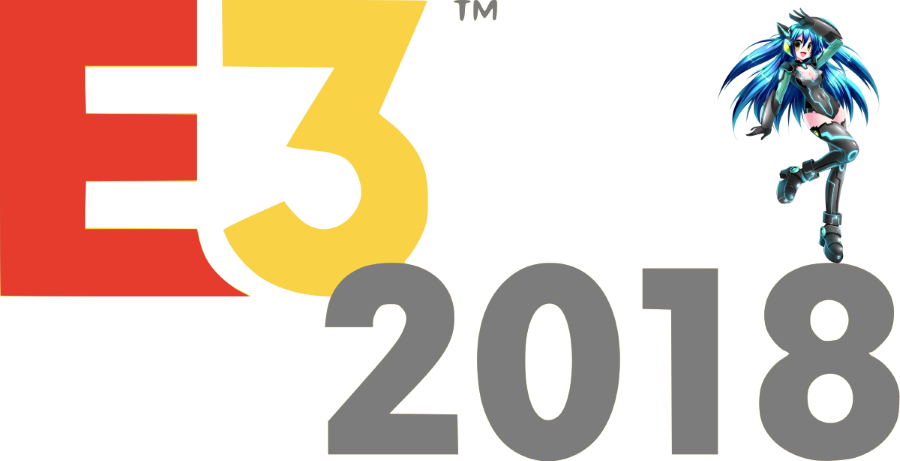 posted by Seb Reid on 21 Jun 2018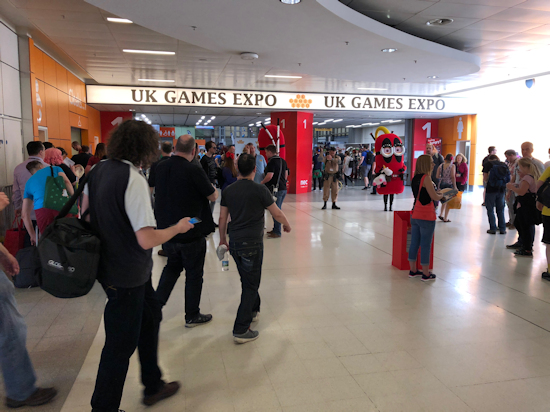 posted by Tom Watson on 20 Jun 2018