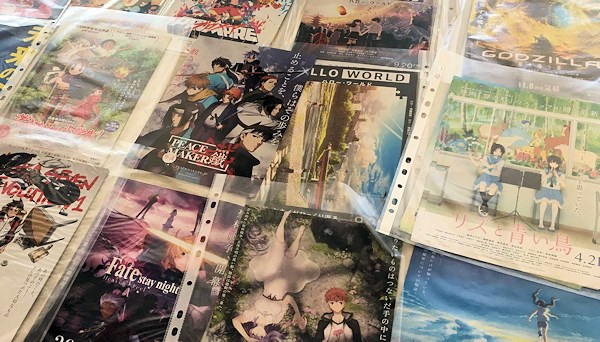 Kotatsu Japanese Animation Festival 2019
Written by Alex Jones on 12 Oct 2019
---
This past weekend I had the pleasure of attending Cardiff's very own Kotatsu Japanese Animation Festival, running for its ninth year at the city's renowned Chapter Arts Centre. Every year the festival gives attendees the chance to check out some of the latest anime film releases, along with masterclasses from stop-motion animators working in Japan. These are particularly interesting as it's a chance to see shorts rarely seen or discussed outside of Japan, with previous guests including Professor Yuichi Ito as well as Tsuneo Goda and Hirokazu Minegishi of studio Dwarf (creators of Domo and Netflix's Rilakkuma & Kaoru). This year offered another strong line up of films (including a fair few popular franchise entries), with guests of honour Takeshi Yashiro and Satoshi Akutsu – director and producer of stop-motion short Gon, The Little Fox. Each film is also introduced by the festival organiser Eiko Meredith, who tells audiences a bit about the film, its staff and what else is going on in the festival.
FRIDAY
The first day of the festival kicked off with just a single film, but it was certainly a hotly anticipated one. 11 years after the shocking ending of the phenomenally popular Code Geass, Lelouch vi Britannia returns once again in Code Geass: Lelouch of the Re;surrection. Following on from two recent recap films which told a condensed version of the original series, the film is a brand new adventure following on from its conclusion. After this healthy dose of mecha action attendees could enjoy a proper opening reception with drinks and nibbles, alongside an anime-themed disco with DJ Ryojin. A new addition to the festival, anime fans were able to dance along to OPs from Neon Genesis Evangelion, Space Battleship Yamato, Gundam Wing and much more! Overall the event seemed to go down really well, which is a very positive step toward adding more variety to festival as well as more opportunity to mingle with like-minded people.
SATURDAY
Day two is always the most jam-packed, and this year proved to be no different. Upon entering Chapter attendees with greeted with the festival's staple marketplace – offering everything from artwork and Japanese sweets to manga and DVDs/Blu-rays. The marketplace also features a sizable collection of Japanese cinema flyers up for purchase, with all proceeds going back to the festival itself. This year I treated myself to a rather nice fold-out Promare pamphlet, which will make an excellent addition to my ever-growing collection of studio Trigger memorabilia.
Opening the day on the film side of things was another very special treat in Keiichi Hara's Birthday Wonderland! It was particularly exciting to discover this was actually the UK premiere of the film, coming just ahead of Scotland Loves Anime's own screening later this month. The film was a colourful coming of age story about having the courage to move forward, filled with fantastical characters and undoubtedly the best sheep you'll ever see in animation. Much like the works of Studio Ghibli, Birthday Wonderland is an ideal gateway into the weird and wonderful world of anime and is definitely a film to keep an eye on in the coming months.
The afternoon saw special guests Takeshi Yashiro and Satoshi Akutsu take to the stage for their masterclass session, presented by Wales' very own animation authority Robin Lyons. After presenting their tragic yet touching film Gon, The Little Fox. Based on the children's story by Niimi Nankichi, the story follows the little fox cub Gon and the human villager Hyoju – exploring the misunderstandings and barriers of communication between the pair. Following the screening the pair talked a little about the film's creation process, showing off one of the carved wooden puppets used in the film itself. They also talked a bit about the film's campaign for Academy Award nomination, before opening the floor up to audience questions. After the masterclass, Takeshi Yashiro was available for photographs and autographed Gon, The Little Fox folders he had brought along to the festival. I also got the chance to sit down with the pair and talk to them a little more about the film and their career in stop-motion animation, which I'll be writing up (along with a more detailed account of the masterclass) for an additional feature.
So much had already been packed into the day but there was still a triple-bill of films to come in the evening, starting with 2014's Tamako Love Story. Directed by Naoko Yamada and animated by Kyoto Animation, the film was screened as part of a wider tribute to the studio following the tragic arson attack which claimed the lives of many of its staff earlier this year. The sequel to the 2013 series Tamako Market, this film was like a reunion with old friends but also felt perfectly accessible to newcomers – not focussing too hard on continuity and instead the relationship between lead characters Tamako Kitashirakawa and Oji Mochizo. Unfortunately the same can't quite be said for Fate/Stay Night: Heaven's Feel Part 1 – Pressage Flower, the latest film entry in the ultra-dense Fate franchise. A retelling of the Fate/Stay Night story following a different route of the original visual novel, what the film sometimes lacked in context it certainly made up for in action set pieces. The Fate franchise's loyal fandom also ensured a great turnout for the film.
The final film of the second day is always one part I especially look forward, as we get a bit of "Kotatsu after Dark" with an adult-aimed horror billing. This year schlocky "so bad its good" horror was what's on the menu, and viewers certainly got that in spades with Calamity of a Zombie Girl. Gonzo's ONA-turned-film adaptation of Ryo Ikehata's light-novel series was a barrage of laughs, ridiculous scenarios and over the top gore. Absolutely not for the faint of heart, but the perfect way to round out the day.
SUNDAY
The schedule might have been quieter for the final day of Kotatsu, but the festival itself was anything but. Despite road closures and transport issues around Cardiff, anime fans flocked to Chapter for the morning screening of Penguin Highway, fresh from its wider cinema screenings in the UK earlier this year. Another surreal yet stunning coming of age story, only this time with the added bonus of anime penguins – what's not to love? The film went down a treat with audiences, many of whom were eager to discuss their interpretations of the film following the credits.
Running alongside the film line-up in the afternoon was a special animation workshop by guests Takeshi Yashiro and Satoshi Akutsu, who went into further detail about their process as well as giving attendees the chance to have a go at stop-motion anime with some puppets they'd brought along for the demonstration. Though I only had a chance to pop my head in the sold-out workshop was bursting with energy as budding animators got to learn from the pros. While watching anime on the big screen is always great, events like these really are the heart of Kotatsu and what separate it from all the other anime film festivals.
On the film side of things the afternoon brought along a healthy dose of confusion with Eureka Seven: Hi-Evolution 1. After baffling audiences last year at Scotland Loves Anime it was now Cardiff's turn to get the full PLAY BACK/PLAY FORWARD experience. A beautiful, if largely incomprehensible film to anyone who hasn't seen the original Eureka Seven but a lot of fun nonetheless. Luckily being the huge Eureka Seven fan I am, I was happy to fill in the blanks afterwards as well as give a lengthy monologue on why everyone should watch that fantastic show.
Only one film left but it wasn't quite time for goodbyes yet, because first comes the all-important raffle draw! Throughout the weekend attendees had the chance to purchase tickets from the cinema box-office, with prizes including sweets, vouchers, anime blu-rays and signed Gon, The Little Fox posters. The festival finale was always intended to be another tribute to Kyoto Animation, and as such there was no film more fitting than 2016's A Silent Voice. Having previously played at the festival in 2017, this bold and often difficult teen drama about bullying and acceptance is just as powerful now as it was then. Knowing that many of the staff who worked on it were affected by the tragedy made it all the more heart breaking. Still one of the best anime films to have been released in recent years, and a continued favourite of the Kotatsu Festival.
NEXT YEAR AND BEYOND
As undoubtedly THE event to catch the latest anime film releases (as well as some beloved classics) in Wales Kotatsu holds a special place in my heart, and it's so pleasing to see it continue to grow bigger and better each year. Next year will mark its tenth anniversary and plans are in motion to make it a really special occasion, but the organisers can only do it with your help! Get in touch with the festival via Facebook or Twitter to let them know what you'd like to see in 2020 – no matter how small or ridiculous all feedback will be considered. For now though all that's left to say is thank you Eiko and the rest of the Kotatsu staff for another fantastic year, and I look forward to seeing what you have in store for next year!

About Alex Jones
---
Alex has been writing for UK Anime Network since 2014, and has been raised on a nutritional diet of anime, giant robots and spandex-wearing superheroes.
---
OTHER STORIES:
---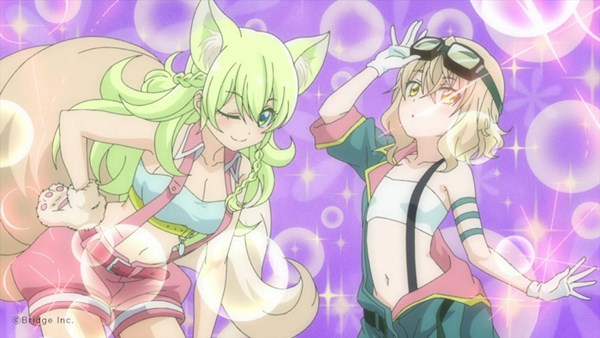 posted by Ross Liversidge on 05 Jan 2021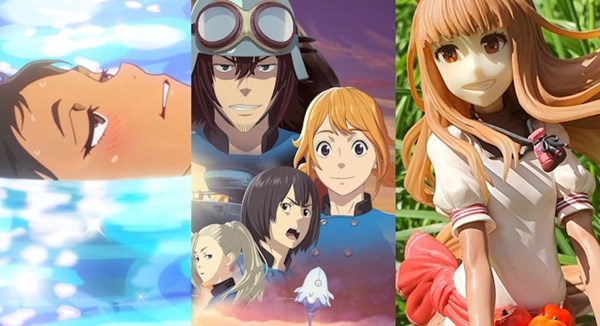 posted by Ross Liversidge on 31 Dec 2020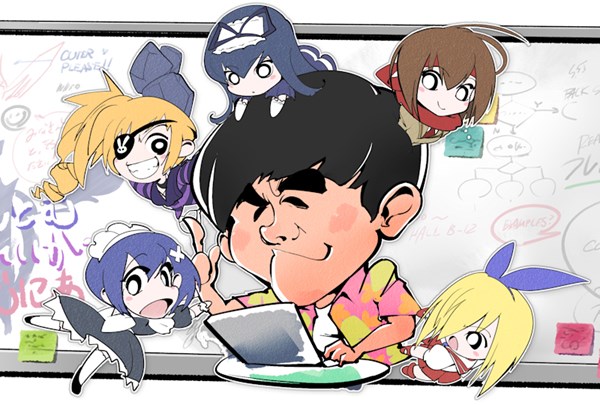 posted by Ross Liversidge on 18 Dec 2020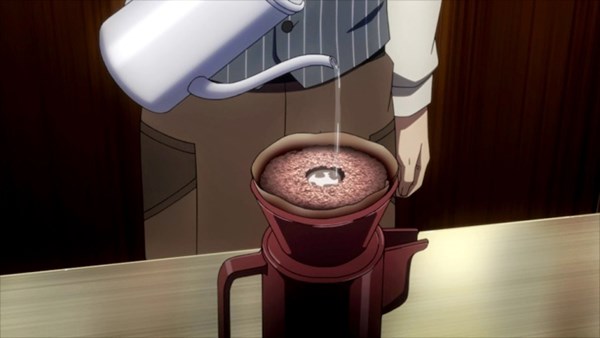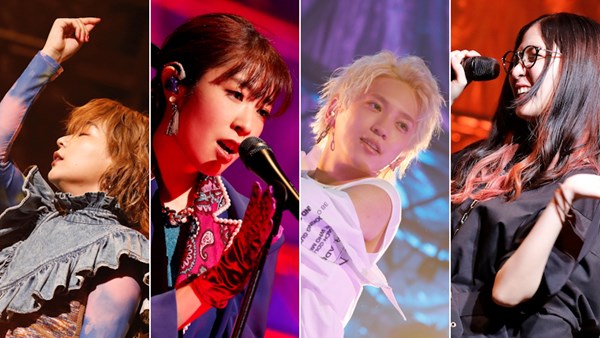 posted by Ross Liversidge on 02 Dec 2020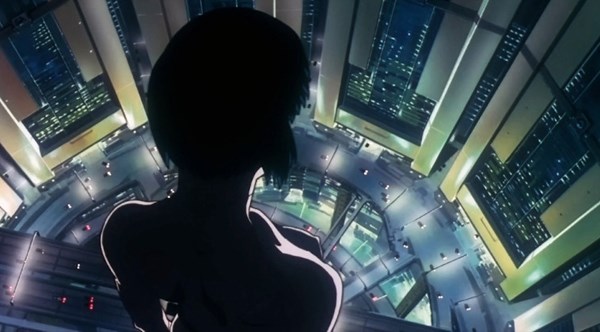 posted by Dan Barnett on 28 Nov 2020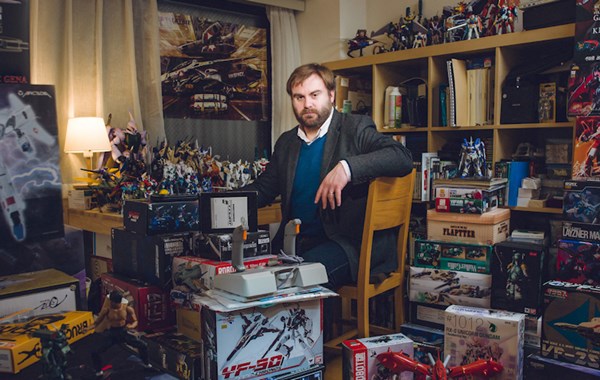 posted by Ross Liversidge on 22 Nov 2020
---
VIEW ALL