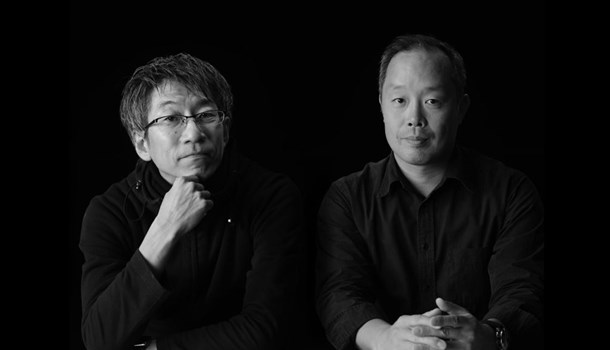 An Audience with Takeshi Yashiro and Satoshi Akutsu
Written by Alex Jones on 18 Oct 2019
---
One of the most exciting elements of the Kotatsu Japanese Animation Festival in Cardiff is the opportunity to see stop motion films rarely screened outside of Japan, as well as the talents behind them. This year's guests of honour were director Takeshi Yashiro and producer Satoshi Akutsu from the studio TECARAT, who are currently touring with their latest short film Gon, the Little Fox. The pair hosted a "masterclass" session on the second day of the festival, where they screened the film as well as talked a little about their career in animation. On the third and final day Yashiro also held an animation workshop, giving a limited number of attendees the chance to animate their own stop motion projects using puppets he'd brought along with him.
I briefly sat down with the pair prior to the beginning of the festival on the first day, where we chatted about how they were finding Wales and the UK in general. They were a big fan of fish and chips, and also remarked on how friendly everyone was! What was particularly interesting was how Akutsu talked about Wales similarly to way the way I talked about Japan – having viewed it through documentaries and imagining what it would be like to visit there myself. They didn't want to give too much away about the film before the masterclass, but simply said that I should think about the "walls between people" and just how this applied to it.
The Masterclass
Takeshi Yashiro started in the media directing live-action television adverts, before going on to produce his own puppet animation around eight years ago. It's been his main job since then, establishing his own studio – TECARAT, meaning "from the hands". The studio has roughly ten people on staff, and their stop motion films are financed through the hundreds of ads they continue to produce every year. The audience got a closer look at TECARAT's studio from the accompanying slideshow, with many of the sets created with real materials – from plants and trees to even running water.
Yashiro explained that he is always mindful of the reason he continues to use stop motion, constantly asking himself what makes it different from other forms of animation. He considers the biggest difference to be that with stop motion, the object is in front of the camera. This "object" should be intriguing, and so the texture of the puppets and the material they're made from is extremely important. On both Gon, the Little Fox and 2015's Moon of a Sleepless Night, Yashiro has worked with hand-carved wooden puppets, one of which he brought along to the event for people to take a closer look at. He stressed that he doesn't try to hide the fact they're made of wood, and that being able to feel the presence of those materials are what tells you it's real. Though he had previously worked with clay puppets that were easier to create and manipulate, he enjoys the fact wood is more difficult to get precise shapes from and "out of control". Yashiro called this concept "controlled failure", explaining that it gives you the concept of how things are made. By enjoying these small failures, he's able to face new challenges. "You don't go in with the plan to make something," he explains. "You go in and have a conversation with the materials."
From here the conversation turned to Gon, the Little Fox – TECARAT's recently completed production which is currently beginning an Academy Award campaign. Based on the 1932 children's book by Nankichi Niimi, the story follows the fox cub Gon – who after the loss of his mother steals food from the local villagers. But when Gon's mischief inadvertently leads to the death of one of the villagers, he desperately attempts to make reparations with the villager's son Hyoju. But sadly due to various barriers between the two, their story comes to a tragic end. Yashiro likened the story to a Greek tragedy, and explained that part of what he wanted to do with the film was generate a conversation on how to avoid a sad ending. While American audiences they had showed the film to had liked the ending, a French distributor had asked if they would be prepared to change the ending to a more upbeat one. They of course refused, wanting to be authentic to the original story.
Following his short talk the floor was opened to a Q&A session, which included a continued discussion on the whether the film was appropriate to be shown to children. The audience largely agreed that the film was indeed appropriate as it was important to engage younger audiences with content like this, and a positive message could indeed be drawn from its ending. Yashiro also explained that he was inspired to pursue a career in stop motion by the works of Russian animator Yuri Norstein, and encouraged people to seek out his 1975 film Hedgehog in the Fog. When asked about what advice he'd give animators, he said to focus on crafting a story first and then the themes would eventually follow. He didn't have anything specific to say about the next film TECARAT will be working on, but he did say that they are currently discussing ideas and that there are a lot of new techniques he'd like to try out.
At the end of the session Yashiro was available to meet attendees, as well as sign some beautiful Gon, the Little Fox plastic folders he had brought along with him to Kotatsu. Following this I sat down with both Yashiro and Akutsu again to ask a few questions of my own…

About Alex Jones
---
Alex has been writing for UK Anime Network since 2014, and has been raised on a nutritional diet of anime, giant robots and spandex-wearing superheroes.
---
OTHER STORIES:
---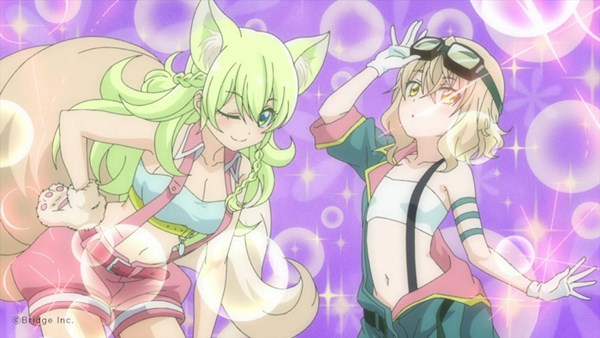 posted by Ross Liversidge on 05 Jan 2021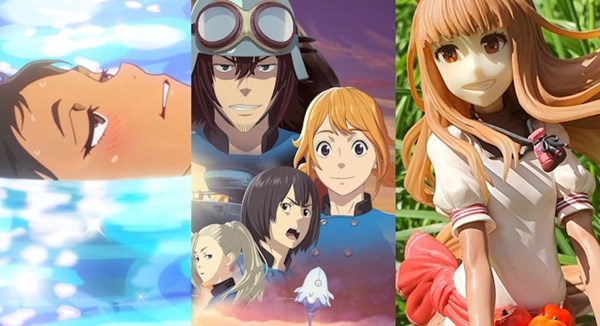 posted by Ross Liversidge on 31 Dec 2020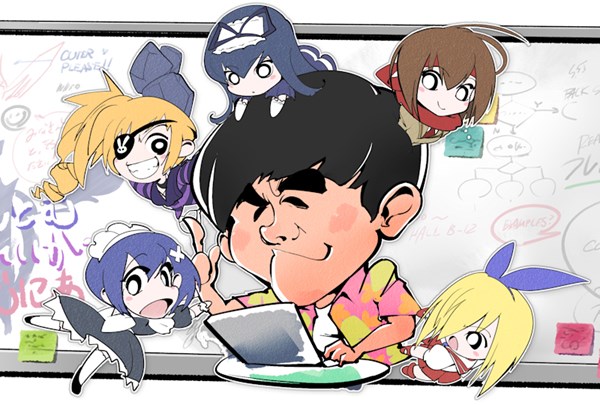 posted by Ross Liversidge on 18 Dec 2020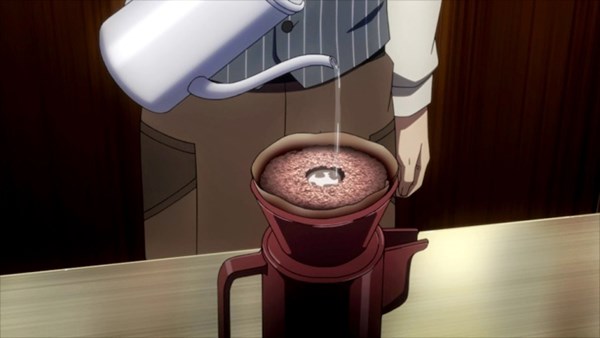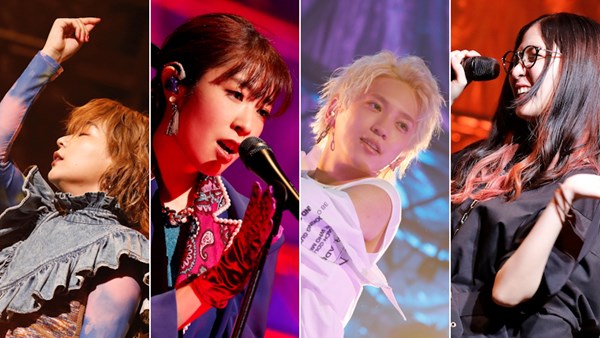 posted by Ross Liversidge on 02 Dec 2020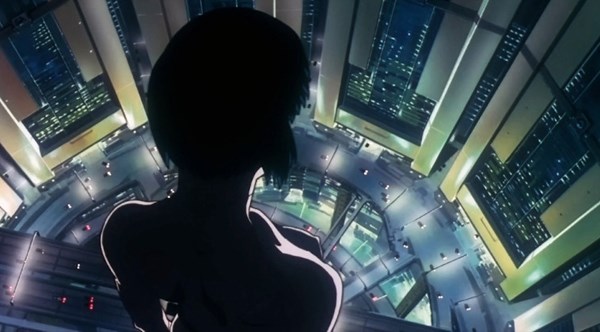 posted by Dan Barnett on 28 Nov 2020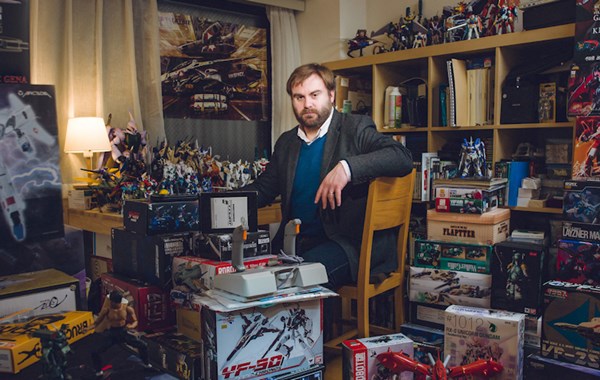 posted by Ross Liversidge on 22 Nov 2020
---
VIEW ALL