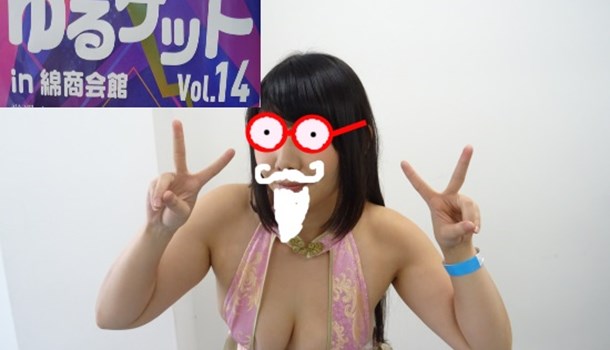 Adventures at Yuruket
Written by Dan Barnett on 19 Dec 2019
---
It's 12 O'clock on a peaceful, if rainy day in a quiet residential area of Tokyo and in an unassuming building into which middle-aged women have been wandering. But within this low-key clothes fair, our jaw has just hit the floor so hard it bounced.
The layout of the room we're in is like any kind of jumble sale/school fair or similar event that you'll have visited in England, but apart from that things are a little more...unusual.
Everywhere you look, young, scantily clad women are stood around flaunting themselves to the almost (but not entirely) male audience that wander around from table to table, making beelines for favoured girls. Welcome to Yuruket, the place cosplay goes when it grows up.
Let's back things up a little. Initially, we had no idea what we were getting ourselves into. We'd been scouring Google for any anime-related events that were on whilst we were in Japan, and Yuruket had come up as a possibility through a 'friend of a friend' kind of way on social media. The idea of going to what we assumed would be a standard cosplay event seemed good and nothing on the website really raised much in the way of alarm bells. The awkwardly translated rules of the event all seemed reasonable as well – no photographs without permission, no uploading any pics online without permission (you'd never be able to tell from our expert job but the above photo has in fact been expertly modified for this reason). Even the requirement for being over 18 to get in didn't raise an eyebrow as cosplay can get a bit racy. Heck we'd seen stuff at Tokyo Comic Con the previous day which left very little to the imagination!
So essentially, we turned up completely naive to the event, lost little lambs in a den of inequity. Erk.
Back to the event then. Once we entered the first of two rooms hosting the event, it quickly became clear that we hadn't quite gotten the right end of the stick. There was cosplay alright and all the usual maids, Kancolle girls, Sailor Scouts and so on, but there was also much more on display than we were expecting. These girls were not afraid to show off pretty much anything they had to their adoring fans and so they more or less did just that! A fuller description of what was on display would probably get us in a bit of trouble from the editors so lets just say that if you combined all of the clothing being worn you probably couldn't have come up with enough fabric to send 5 people out in public.
As we stood in the doorway taking this all in we realised there was only one way to proceed – be as British and possible and pretend we knew exactly what we were doing and stride inside with confidence! Now, we aren't strangers to what many would consider the weirder aspects of Japanese culture. We've experienced maid cafes, concerts where businessmen carefully store their suits in lockers before entry to adorn themselves with scarves and flashing lights, and bookshops where books of history and poetry sit next to hardcore pornography. But this was possibly the first time we had really felt out of our element in Japan. As we surreptitiously watched the other guests it was clear there were rules here that we didn't understand and the total lack of any English didn't help (we were the only Westerners at the event and this got us more than a couple of surprised looks). We saw people drawing gashapon balls which didn't seem to have anything in them in what was possibly some kind of raffle. People were lining up to pay to shake hands, get a hug or in one truly odd case, kiss their favourite girl through a piece of cling film (which the guest then happily pocketed).
The goods on display were….well, some of them were indeed the prints and photo books of cosplay that we had assumed were going to be there but in addition to these were other works showing fully nudity and what were almost certainly full pornographic videos from the covers. Yuruket, in case you haven't guessed by now, had turned out to be a cosplay event for producers of amateur erotica.
Eventually we found something relatively safe to buy, more for the sake of blending in than anything else (lol, right - Ed) but even this prompted more confusing ceremony. As we handed over a fair amount more money than the photo booklet implied, an extremely enthusiastic women in a revealing china dress appeared. She seemed genuinely thrilled that we were there and kept going back to Google translate to find things to say to us in English and we were then not allowed to leave. We were pulled back to the stall and then led over to a wall whilst she rooted for something in a bag. Terrified that we'd somehow bought some other kind of service and that she was going to pull out some cling film, we were relieved when she produced an egg timer and we eventually understood that we'd bought a 30-second photoshoot with her. She stood happily and posed whilst we took a few shots and thankfully didn't remove any clothing (this does bring up an interesting and ironic observation – the girls are allowed to sell items showing them completely naked on full display in front of them yet their own costumes on the day were clearly being enforced to meet the same standards and rules as the bigger mainstream events).
So, that was certainly the oddest thing that happened in our trip to Japan. Uncomfortable and strange as it was though, we do have to say that everyone there was still exceedingly polite and friendly. There's obviously a community within the event and people were stood around chatting to each other and to the girls just as you would do for other events. It wasn't any different to the atmosphere at Tokyo Comic Con previously. Just, you know, sexier.
There were several men there helping the girls with sales and presumably making sure nothing went too far, but you got the sense that nothing would ever happen - not least because if one person tried anything he'd likely instantly be taken down by all the other visitors! However, whilst we were certainly embarrassed, bemused and confused, we can't say that we had a bad time. Our advice is that if you look up a cosplay event, do a lot more research before you go so that at least you won't be surprised at what you find. And if sexy cosplay is your thing, you could do a lot worse than stop by Yuruket.

About Dan Barnett
---
Dan first encountered anime at the ripe old age of six with a VHS copy of Laputa. Ten years later he re-discovered it in Robotech and overnight a DVD collection was born.
---
OTHER STORIES:
---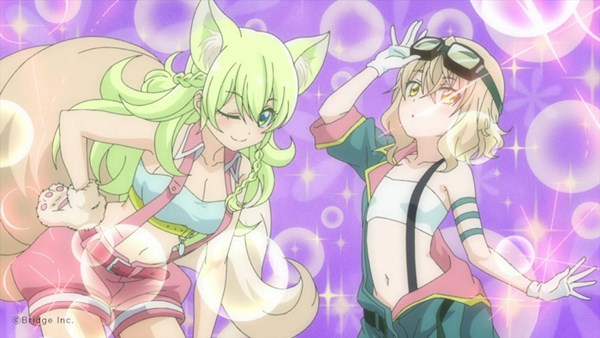 posted by Ross Liversidge on 05 Jan 2021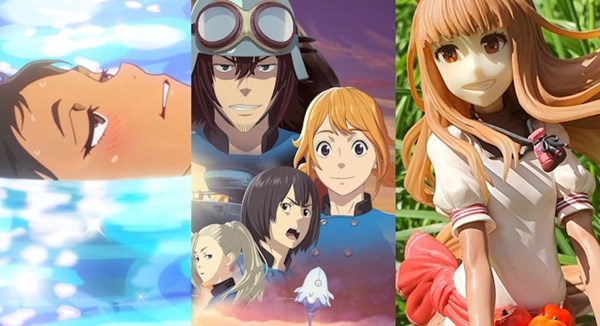 posted by Ross Liversidge on 31 Dec 2020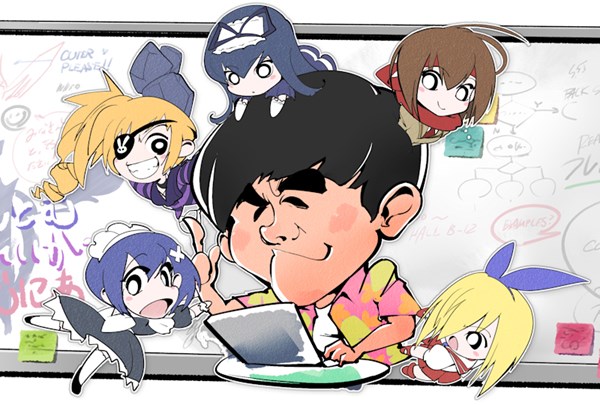 posted by Ross Liversidge on 18 Dec 2020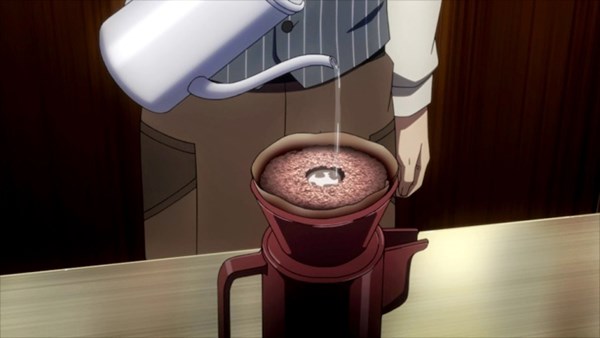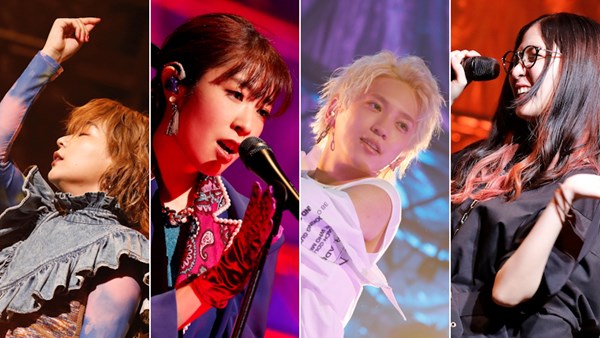 posted by Ross Liversidge on 02 Dec 2020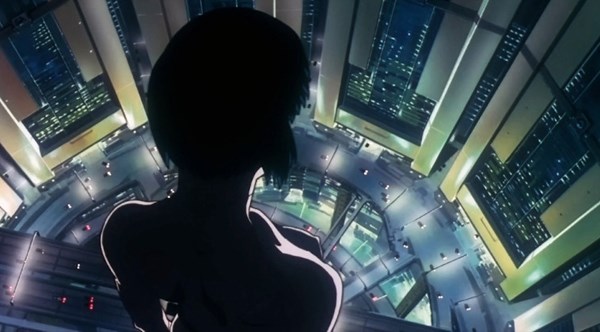 posted by Dan Barnett on 28 Nov 2020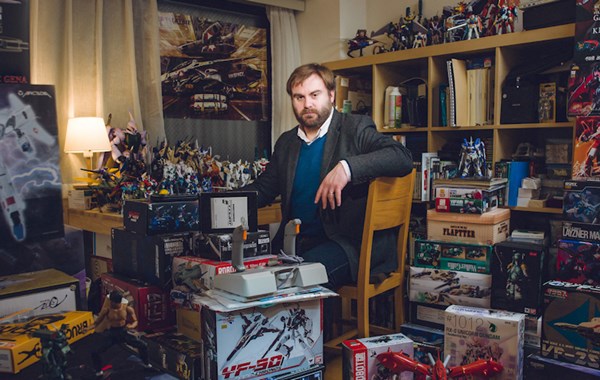 posted by Ross Liversidge on 22 Nov 2020
---
VIEW ALL