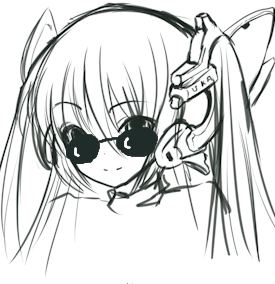 Author: Elliot Page
---
Elliot Page hasn't written a profile yet. That's ruddy mysterious...
---
Conclusions and Editorial
Conclusions
After looking at all of the options available for digital manga in the UK, what is there to say?
The main thing I have learned while writing this article is that there is an embarrassment of choice when it comes to places to buy digital manga in the UK - we have a lot of venues vying for our attention and hard-earned cash, a lot of which are not widely advertised.
Finding out which titles are available where is even more difficult, and even on those venues that have a strong presence this can be a Sisyphean task. Availability gaps between stores, or even entire series that are simply not available in a digital format, are still rife and feed into a perception that digital manga is in a worse state than it actually is. If you like to stick to a single storefront then you will likely end up missing out on a great deal of content, and conversely if you are willing to spread your attention out then you end up with a lot of disparate venues (and their attached applications) which all supposedly do the same thing. Below you can see the Digital Manga readers folder from my mobile phone, which is not exaggerated for the purposes of this article: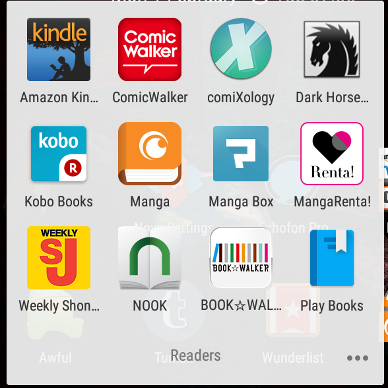 Searching for a title to see if it is available digitally is currently a matter of opening five or six browser tabs at the minimum with directed searches on different storefronts - attempting to search for the title alone still has high odds of surfacing you pirate scanlation sites first sadly. Heaven forbid if you want to perform a price comparison, which is a massive time sink!
Another thing I have learned while constantly re-writing this article it is that Digital Manga is very fast-moving and is on an overall positive trajectory when it comes to serving the UK audience. Heck, this rapid development is one of the main reasons I have had to scrap this article time and again, as entire swathes of it would become invalid the course of a week! Notable improvements over this time include the launch of BookWalker, the simplification of how to access Crunchyroll Manga, the addition of purchasing volumes, a web-based reader to Weekly Shounen Jump, and a general broadening of availability of titles across publishers and storefronts among many other advances. Things have not been all sunshine and flowers, however - just as this article was going to go live there was the announcement that the Nook eBook store was going to shut down, which is certainly a blow to the digital manga landscape in the UK. While it was not without its issues (as outlined in the article) this is a keen loss and it remains to be seen if Sainsbury's Entertainment on Demand, who are inheriting Nook's users, will begin to offer digital manga (at present they do not) and the level of service Nook was able to provide.
There is still a lot of work to be done, without a doubt. Input is needed both from publishers and the storefronts themselves to improve the landscape of digital manga. On the publisher's side there is a need for two things - the first, and easy to point out item, is putting their catalogue on as many storefronts as they can stomach, as close to or even ahead of physical availability. To be rather blunt about it, perhaps the worst offender is Seven Seas Entertainment, who have near-zero digital availability for a large number of their titles and are barely represented on digital manga storefronts.
The other is a question of communication - letting people know that a series is actually available digitally and (critically) where they can purchase it from. This would be a godsend and would save a lot of time spent scrounging around multiple storefronts trying to find if a series is available at all, finding where it is available from, and finally running a price comparison. Yen Press, as an example has already taken this step most of the way, like in this page for their upcoming digital releases and this title page for one of their recent releases. Viz has also been doing this. An important note is that publishers will need to make this information available for the UK, not just for US customers which are considered the norm as at present.
Storefronts each have their own homework they need to do, to varying degrees of importance and effort. The story here is one of missing critical elements - there is no single storefront you can easily point to and say "Everyone should ape this solution". I have taken pains to highlight these missing items in each storefront writeup but some of the most glaring ones deserve another mention here:
The Google Play storefront is almost impossible to browse or search, and this needs to be corrected immediately. Several storefronts (Nook, Kobo) are missing a web-based reader, in some cases even for previews. eManga needs to provide files of a non-insulting quality, and better user assistance for using them. Dark Horse needs better transparency and availability for UK titles. Comixology needs more content. Mangabox needs a way to provide back catalogue content in some manner. Amazon need to better surface their myriad applications. I could go on but you get the idea.
One additional model that does not fully yet exist (and I would personally bank against appearing) is a digital manga subscription service - Crunchyroll is the closest approximation that currently exists. This would be especially useful for reading long-running series - even without the pressure of finding physical space for it, I am not personally interested in paying £5 per volume for a 20+ volume series, as this quickly begins to add up. It would also help to obsolete an appreciable chunk of the reasons why people use scanlation aggregation websites - helping to move manga in a similar manner that anime has moved with the advent and rise of legitimate streaming. This would of course require a lot of stakeholders to come together and an awful lot of work, time and money, hence why I am skeptical of it coming into existence.
There is also an overarching issue of communication across the whole of digital manga, which is apparent at all levels. The end result of this often leaves manga fans and possible customers in the dark and at worst helps to blur the line between legitimate digital manga outlets and pirate sites. Publishers often do a poor job of highlighting their digital efforts for both new and catalogue titles, leaving potential customers (fans) either unaware or unsure of digital availability. This is often most apparent in license acquisition announcements, where digital is often not mentioned either way, leaving those interested in the title in the dark. This is also an issue on publisher websites, although this is improving like in some previously highlighted instances.
Storefronts also have communication issues, both in active and passive forms. Some storefronts are terrible at surfacing new content or surfacing digital manga at all. I have picked out these issues where they exist in the write-ups for each storefront. For active communication you have venues with zero community engagement such as Manga Box, who have a "news" section of their app but never use it and all attempts I have made to actively contact them have been met with silence. This is not an issue across the board, and you also have Book Walker who are quite actively engaged on Twitter and are very responsive.
Manga enthusiast and review outlets can also be part of the issue by not covering digital manga, or more commonly not covering it as intensely as physical manga. These sites can be part of the solution by covering not just the news around digital manga, but also reporting on its availability and reviewing digital manga titles, especially on lesser known platforms or digital-only series. Some outlets are already taking steps in this direction, and hopefully this article can act as a call to arms to strengthen this coverage in the future.
Now that this article is finally finished (for now!) I hope to do my part by highlighting the good work done in the digital manga space, both here on the site and on the UK Anime Network Podcast. I hope you will join me.
Other Stories: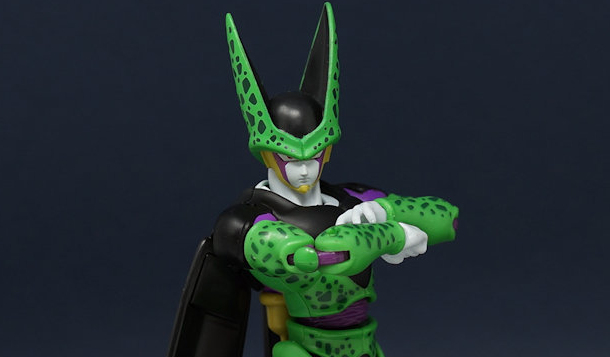 posted by Ross Liversidge on 20 Mar 2020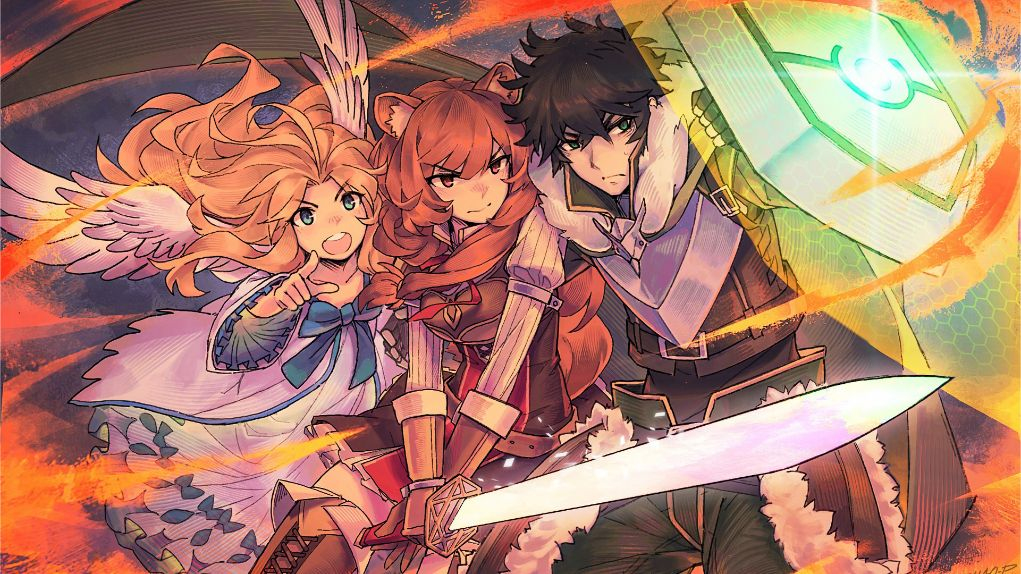 posted by Richard Durrance on 09 Mar 2020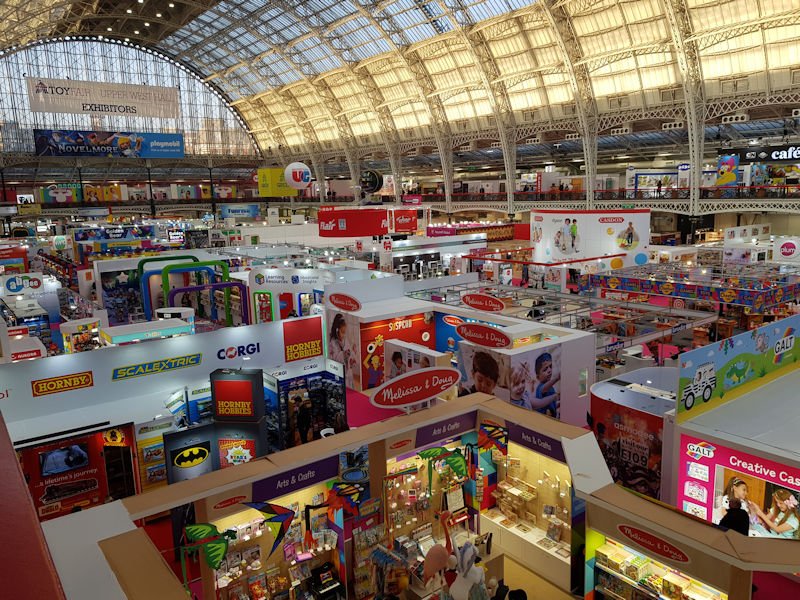 posted by Ross Liversidge on 21 Jan 2020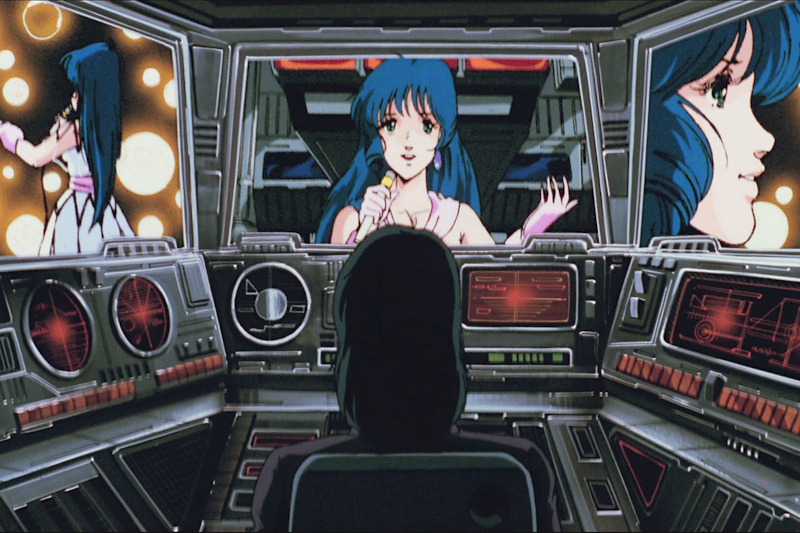 posted by Ross Liversidge on 08 Jan 2020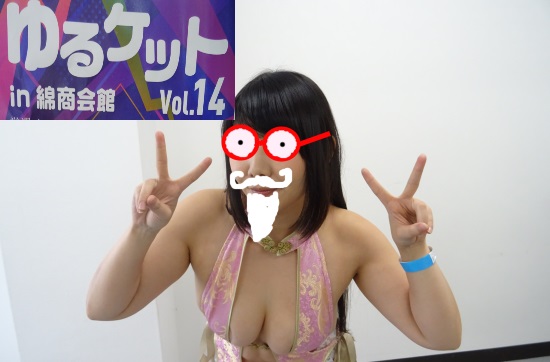 posted by Dan Barnett on 19 Dec 2019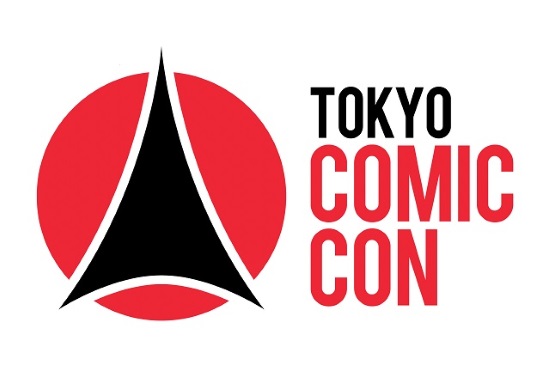 posted by Dan Barnett on 05 Dec 2019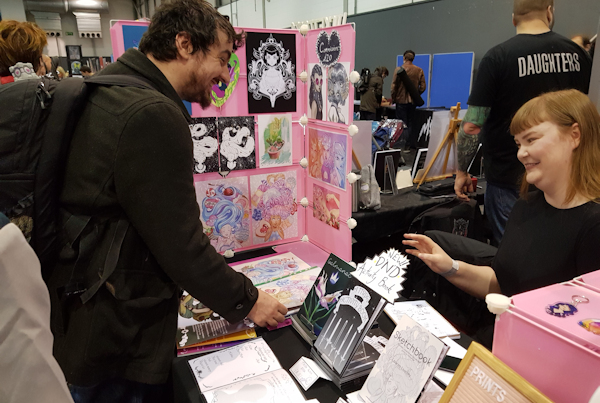 posted by Dan Barnett on 18 Nov 2019