Another day, another raft of announcements and confirmations from Crunchyroll about their spring 2018 simulcasts. Some are new, others are providing more detail on previous hints or announcements, you'll find all the details are below.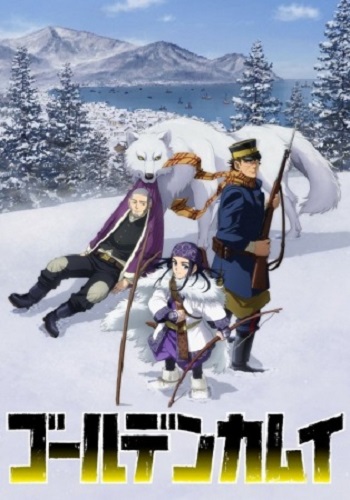 Streaming from: April 9th, 2018 at 17:30.
Regions: Worldwide excluding Asia.
Synopsis:The story takes place in the mighty Northern field of Hokkaido, the time is in the turbulent late Meiji Era.
A post war soldier Sugimoto, aka, "Immortal Sugimoto" —who survived the lethal Japan-Russo War—was in need of large sums of money for a particular purpose….
What awaited Sugimoto, who stepped into Hokkaido's Gold Rush with dreams of making a fortune at a single stroke, was a tattoo map leading to a hidden treasure based on hints inscribed on the bodies of convicts in Abashiri Prison?!
The magnificent nature of Hokkaido vs vicious convicts and the meeting with a pure Ainu girl, Ashiripa!! A survival battle for a hidden treasure hunt begins!
---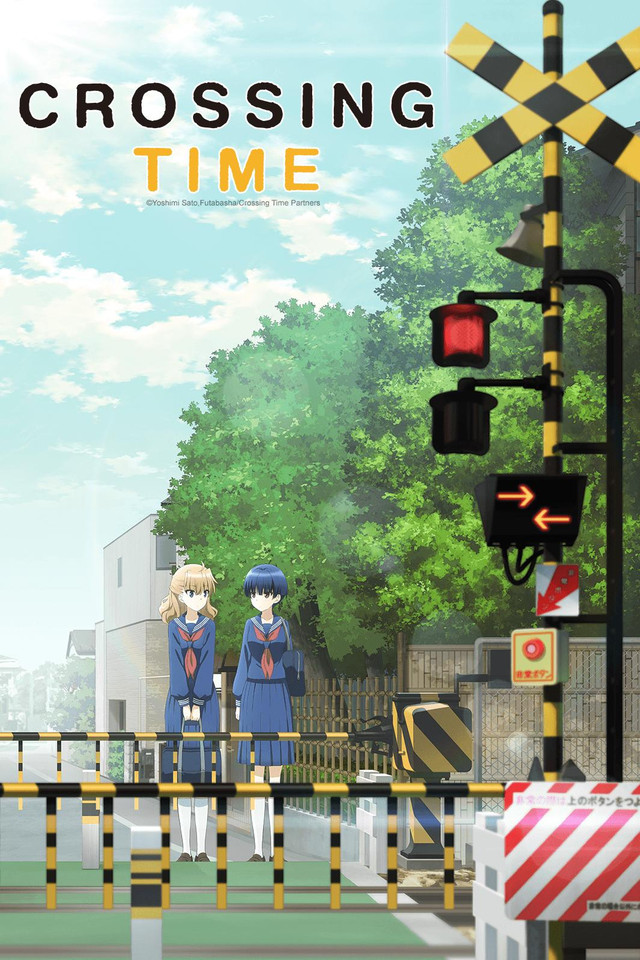 Streaming from: April 9th, 2018 at 18:15.
Regions: Worldwide excluding Korea and Japan.
Synopsis: "Clank, clank, clank, clank..."
Today, the railroad crossing bar goes down again, stopping someone on their way somewhere. The various stories of youth, eros, art, first love, etc that occur during the time spent waiting at a railroad crossing... All railroad crossings, all the time. Bringing you a variety of short stories about railroad crossings!

---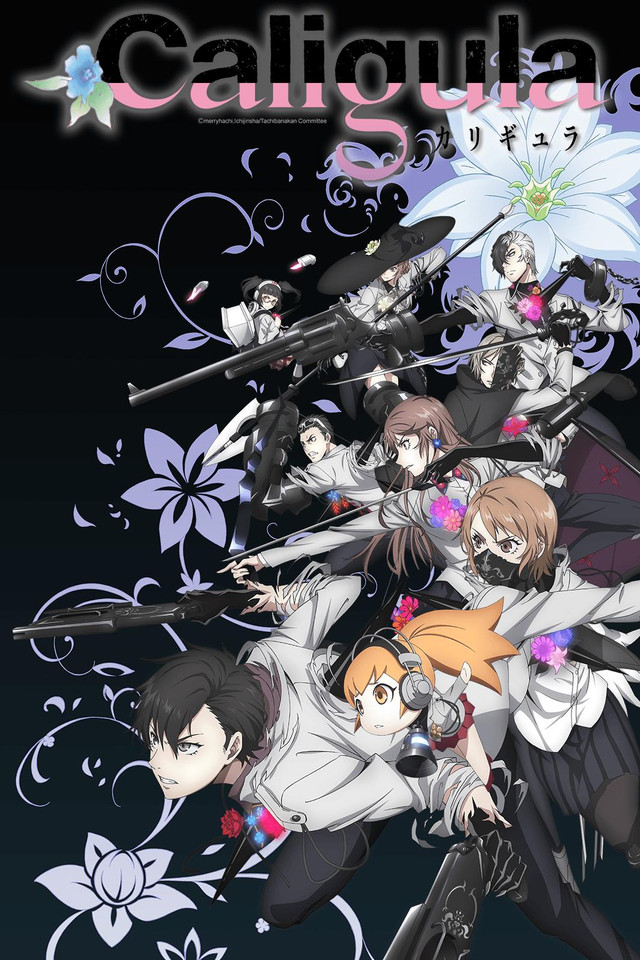 Streaming from: Available now.
Regions: Worldwide excluding Asia.
Synopsis:"Destroy ideals (you) and return to reality (hell)..."
A beautiful song echoes throughout the city.
A city is overseen by the popular virtual idol group "μ", every day was filled with peace and serenity.
Ritsu Shikishima is a freshman at Miyabi city Kishimai High School.
With good grades and athletic skills, he was spending a fulfilling high school life surrounded by many of his friends.
Time has passed and on the first day of his second year, the one who stepped up to the podium as the class representative was someone who was not supposed to be there...

---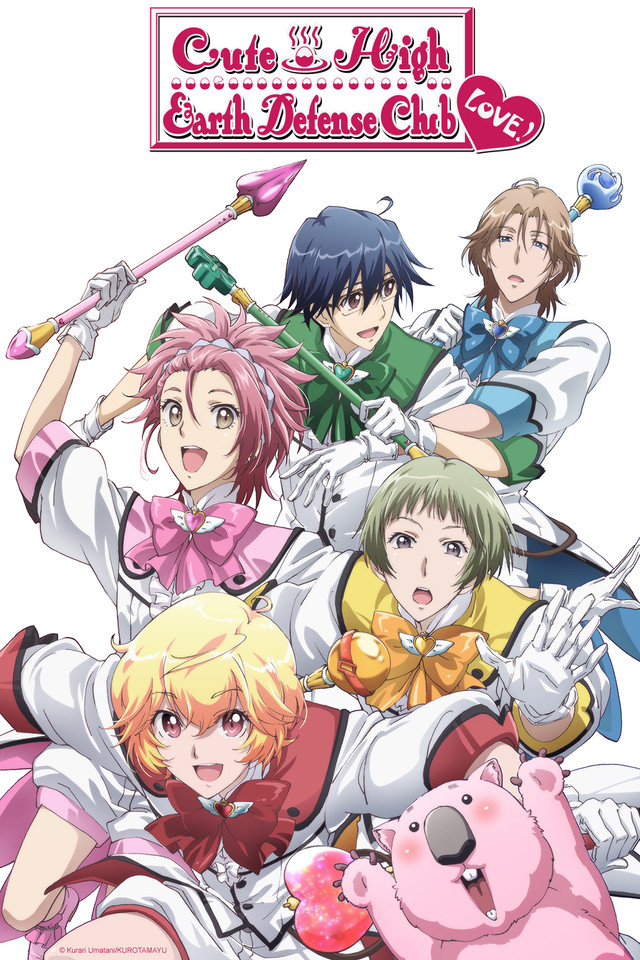 Streaming from: Available now.
Regions: Worldwide excluding Asia.
Synopsis:The city of Binan, somewhere in northern Kanto.
The five members of the Binan High School Defense Club (Hakone Yumoto, Yufuin En, Kinugawa Atsushi, Naruko Io, Zaou Ryuu) ended up having to "Love Making" (transform) into the Battle Lovers to fight against monsters.
The monsters were humans transformed by the student council (Kusatsu Kinshiro, Arima Ibushi, Gero Akoya), also known as the villainous Caerula Adamas. After a long fight, the mastermind pulling the strings was defeated, and the Earth Defense and Conquest Club reached a peace agreement. But not long after things were resolved, a new, mysterious enemy appeared: Galaxy Idols, the VEPPer.

---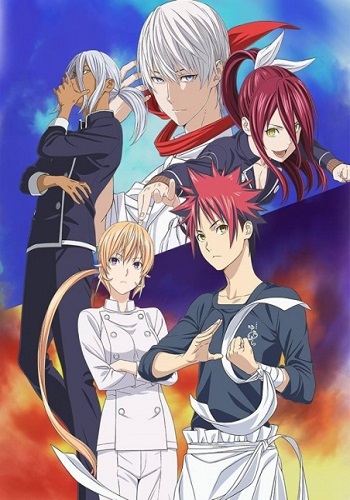 Streaming from: Available now.
Regions: Worldwide excluding Asia.
Synopsis:Yukihira Soma had been polishing his cooking skills while helping at his family's diner and one day, enters the elite cooking school, Totsuki Teahouse Culinary Academy. Soma met various other chefs at the academy and as he grew, he started searching for his own way of cooking.
With the curriculums that required the students to go help out at actual restaurants, Soma gained even more experience. With that, he was able to break through his old self and break through to a whole new taste for his dishes. He successfully completes his curriculum and grew even more.
After his training in the actual restaurant, Soma finally sees the top of Totsuki Academy, the Totsuki Elite Ten at the Momiji Meet and Greet and challenges them.
The venue that was decided for Soma and the Elite Ten to battle was the Totsuki school festival, the Moon Festival. What will Soma make happen at this monster event that brings in 500,000 ever year?
Meanwhile, someone's plan is coming together in the shadows. Soma's new battle was about to begin!

---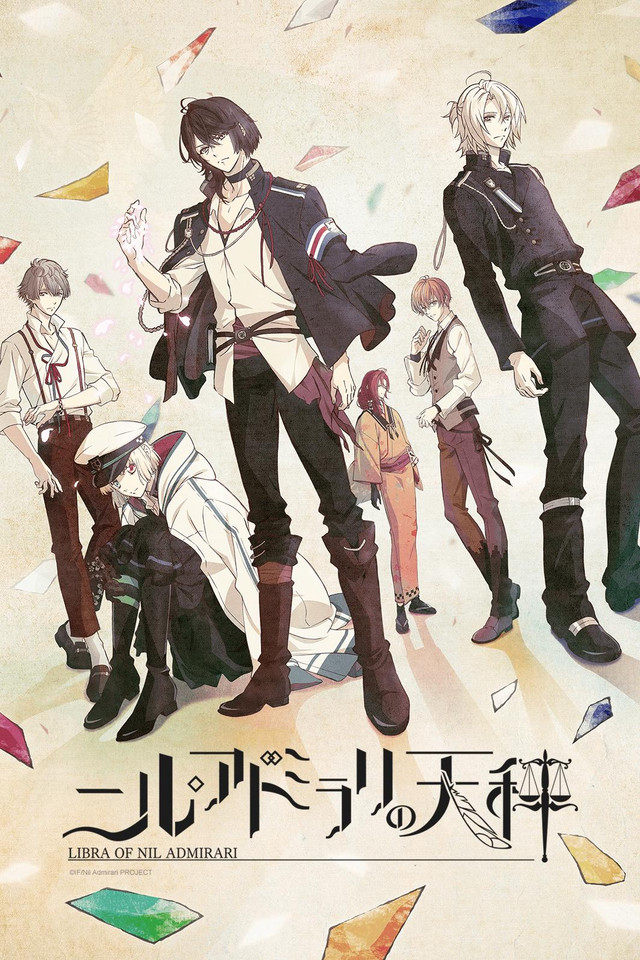 Streaming from: Available now.
Regions: Worldwide excluding Asia.
Synopsis:It's the 25th year of the Taisho Era in Imperial Tokyo.
Kuze Tsugumi, daughter of aristocrats, agrees to be married to save her family from decline. But before she goes through with it, her younger brother Hitaki gets her involved in an incident caused by a "maremono," a type of book that casts a great influence on whoever reads it.
As a result, Tsugumi gains the power to see "aura," a light that represents the emotions that dwell within a maremono. While still reeling from everything that's happened to her, Tsugumi is confronted by a person from the Imperial Bureau of Library Information Resource Management, also known as "Owl," an organization that preserves and manages maremono, and requests her aid in investigating them.
Despite her reservations, Tsugumi decides to join the maremono investigations at Owl, but...
This is the story of a woman whose destiny seems to sway up and down, as if on the delicate balance of a scale.

---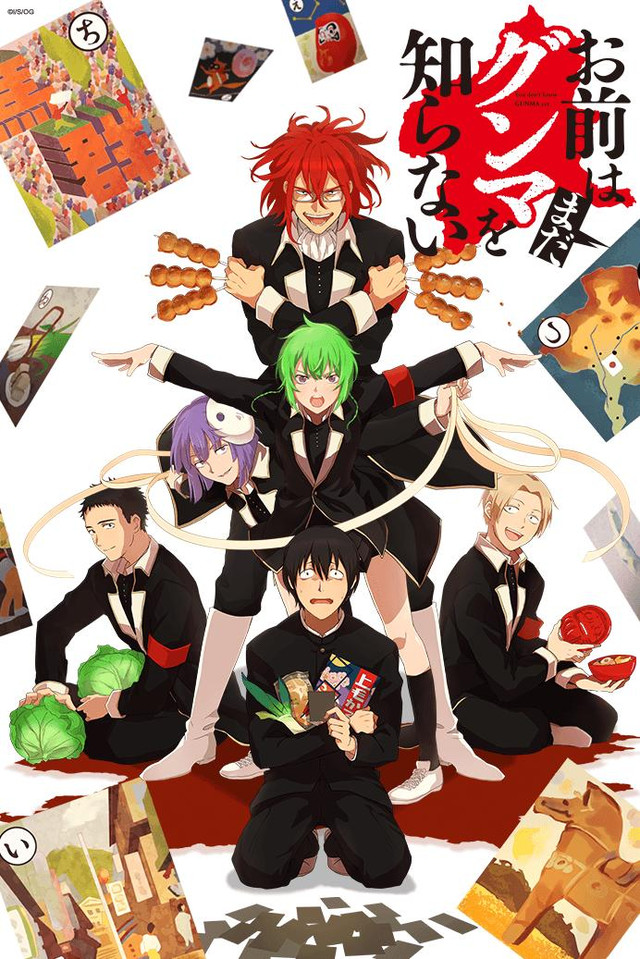 Streaming from: Available now.
Regions: Worldwide excluding Asia.
Synopsis: Kamitsuki ends up having to move from Chiba Prefecture to Gunma Prefecture. He decides to do a little bit of research about Gunma on his way over, and everything he finds out is terrifying! For example, "The world's only remaining unexplored area," and "Make sure you take all your best equipment." What kind of place is Gunma? What kinds of things are going to happen to him while he's there? The Gunma-born author brings you the real truth about Gunma in this series.
Source: Crunchyroll.