Our spies have been busy at MCM London Comic Con, sneaking us the following teasing image: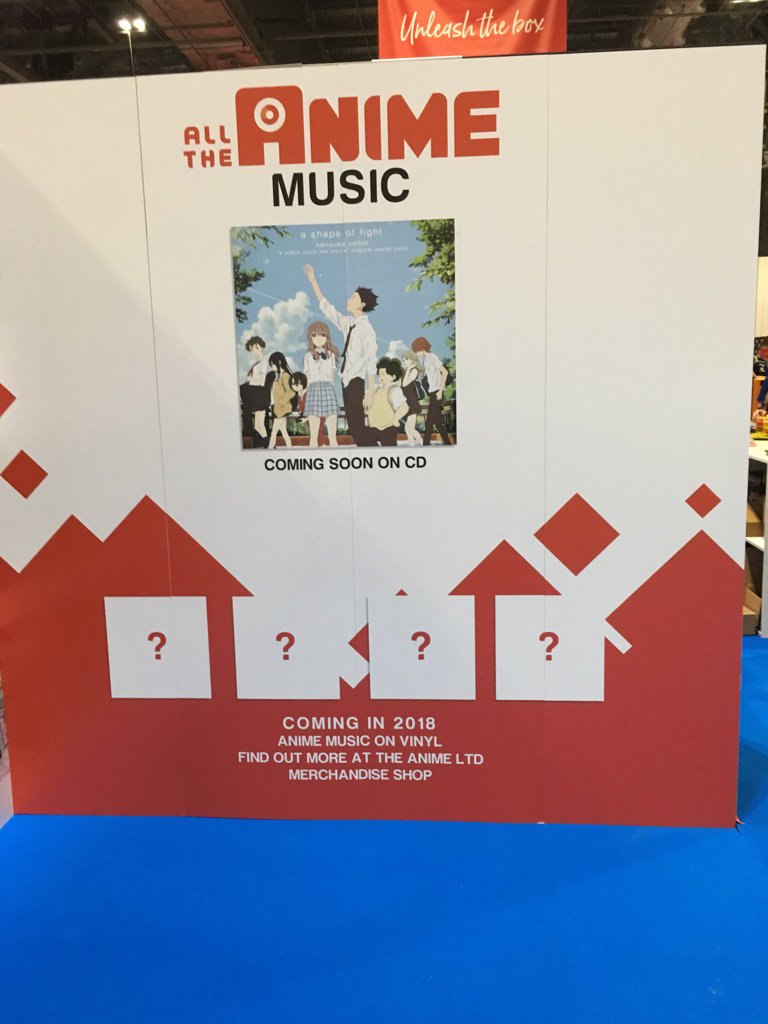 It looks like Anime Limited are launching an All the Anime music label, with the soundtrack for A Silent Voice being their first confirmed release. Teasing a 2018 debut, with music on CD and Vinyl. This is an exciting new direction for the firm, with soundtracks and related music being notoriously difficult (and expensive) to get hold of in this country, it could be a very welcome move for UK based anime audiophiles.
We've reached out to Anime Limited for comment and will keep you updated as more news comes to light.